Sumpter, Oregon was settled by prospectors in 1862, making it one of the earliest mining settlements in the Northwest. Sumpter was a remote and isolated town which grew very slowly, and it wasn't until the 1890s, with improvements in transportation routes and the arrival of a railroad, that Sumpter turned into a mining boom town.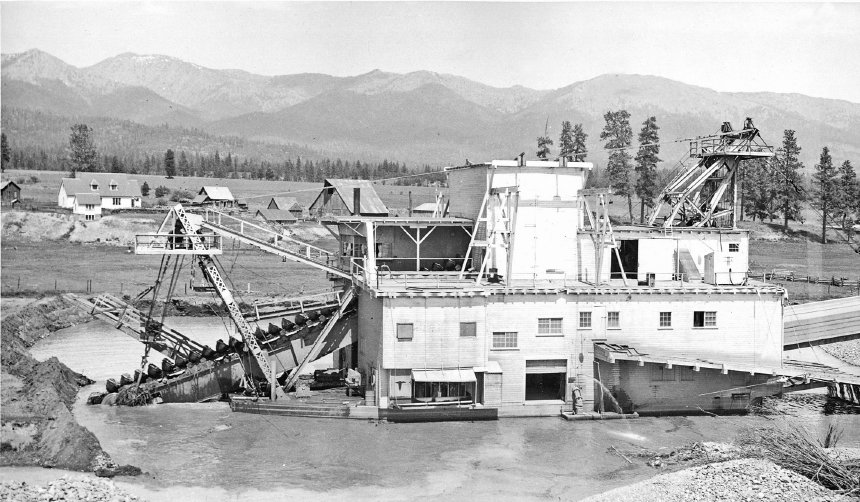 Eventually attention was turned to the deep placers of the Powder River where it flowed through Sumpter Valley. In 1912 construction commenced on the first Sumpter gold dredge.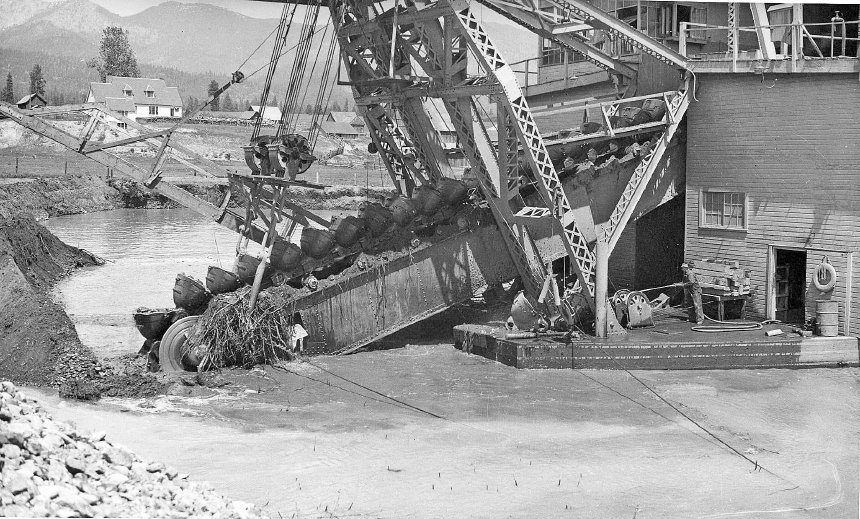 Three gold dredges worked the Powder River in Sumpter Valley between 1913 and 1954. Between them the dredges traveled more than 8 miles, extracting $10 to $12 million worth of gold.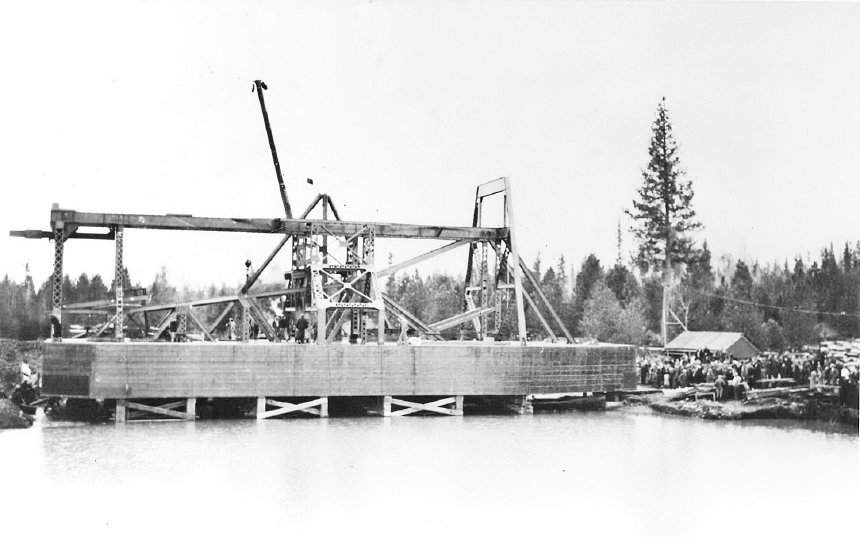 The last dredge, known simply as Sumpter No. 3, closed in 1954 after producing over $4 million in gold over its lifetime. At the time gold was $35 per ounce. At today's price of around $1,350 per ounce, Sumpter No.3 would have produced over $150 million dollars in gold.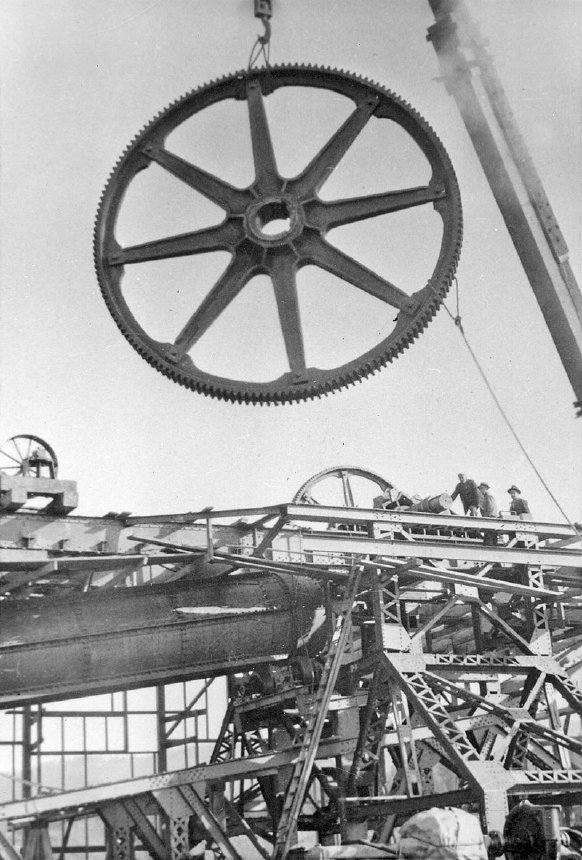 Despite these impressive statistics the dredge was not always profitable, and when it finally ended operations in 1954 the company was in sizable debt.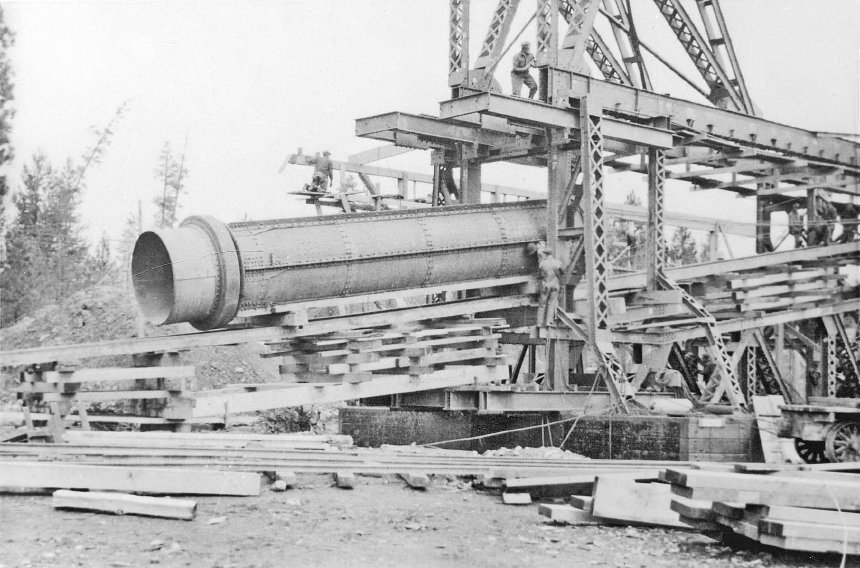 Construction details of historical mining structures were rarely documented but we are fortunate that the Sumpter No. 3 build was well documented in these amazing photos.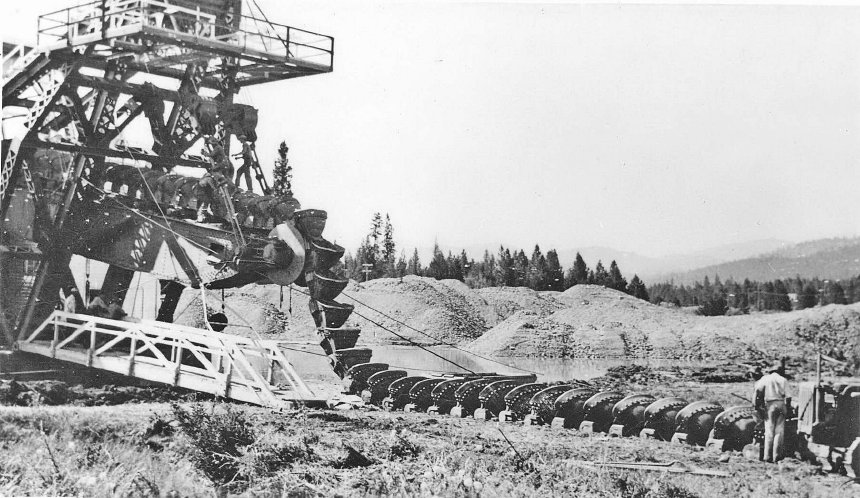 The dredge tailings left behind from the three dredges are a significant and striking feature of Sumpter Valley even today. The tailing piles are over ten feet tall, and extend for miles. The piles form a labyrinth that is plainly visible even from satellite imagery.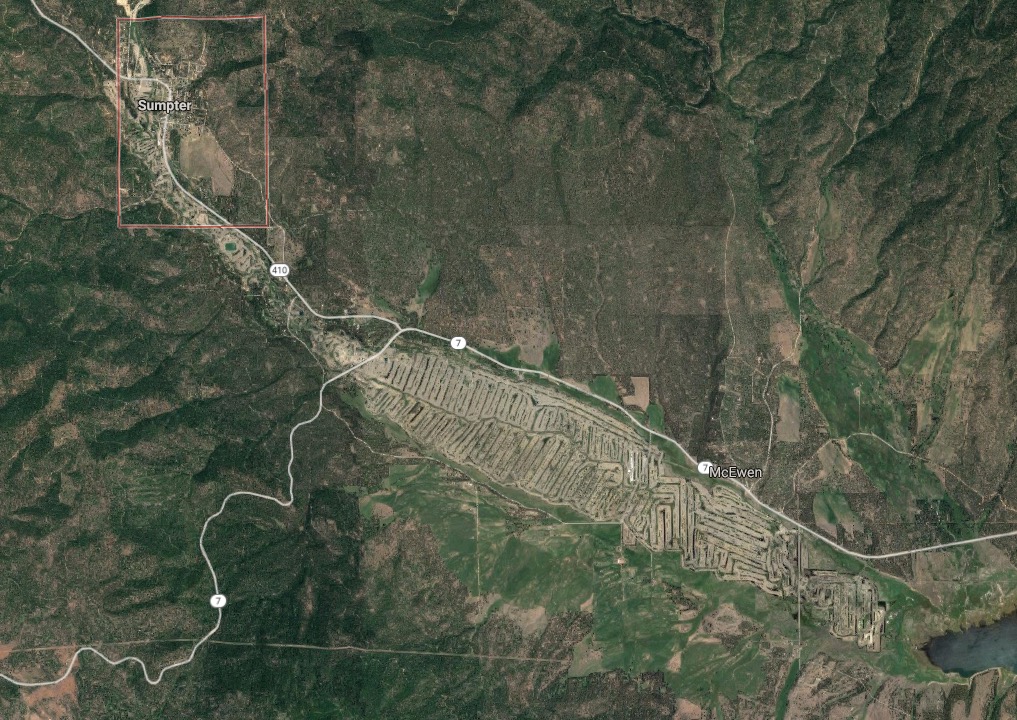 Sumpter Dredge No. 3 ceased operating permanently in 1954. As seen in this photo from 1960, it had already significantly deteriorated.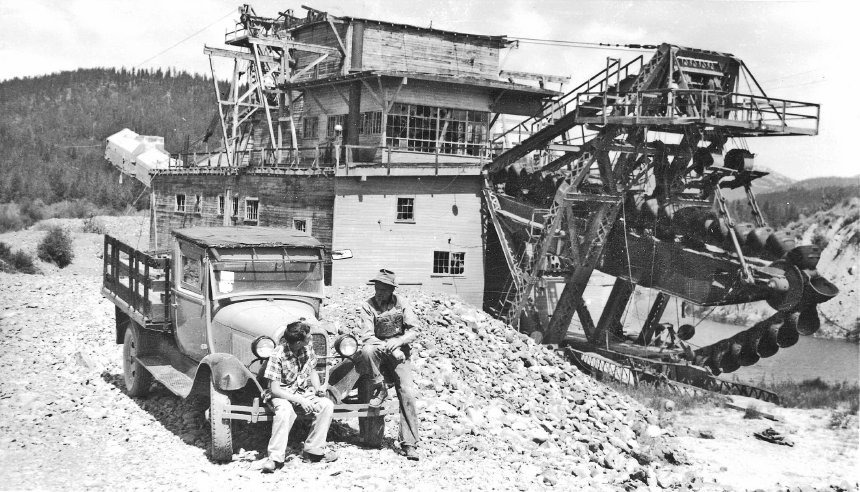 Forunately there was interest in preserving this history of the dredge and the Sumpter Valley Gold Dredge was added to the National Register of Historic Places in 1971. Today the Oregon Parks and Recreation Department has preserved this historic area as the Sumpter Valley Dredge State Heritage Area.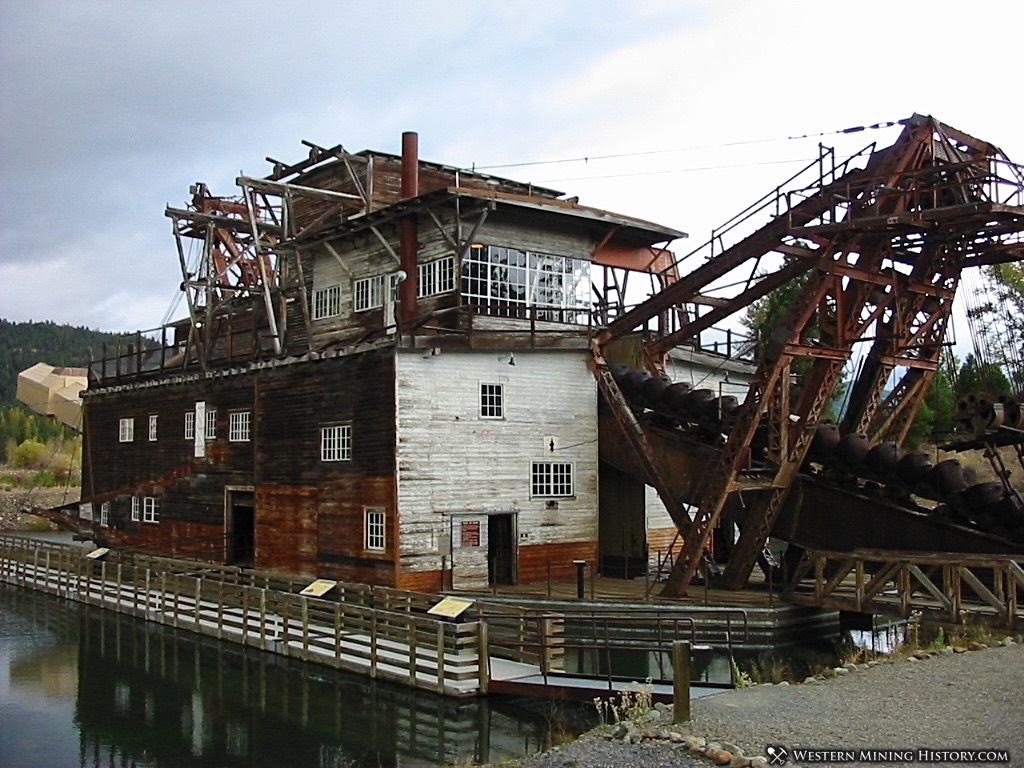 Significant work has been completed in stabilization and rehabilitation of the dredge structure. Today, the Sumpter Gold Dredge is one of the best preserved gold dredges in the West, and is a must visit destination for anyone interested in mining history.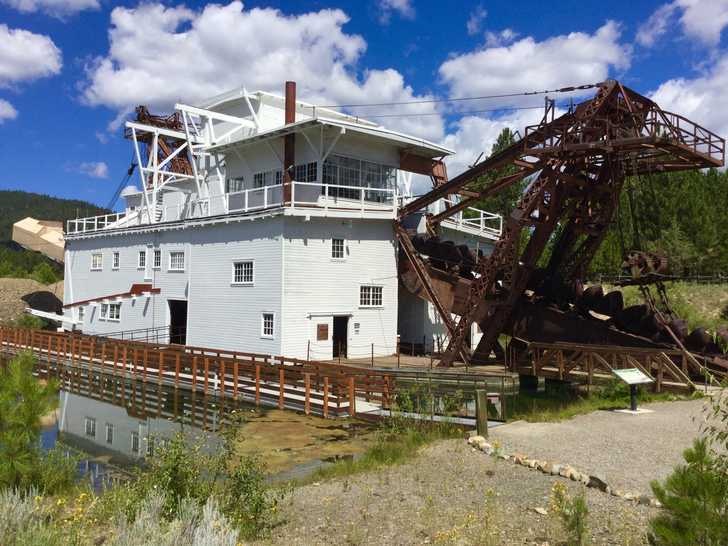 Oregon Mining Photos
Check out this collection of some of Oregon's best historic mining scenes at A Collection of Oregon Mining Photos.