The Mackay Mansion in Virginia City, Nevada is one the Comstock Lode's oldest and best preserved buildings. Built in 1860, the mansion was originally the offices of the Gould and Curry Mining Company, as well as housing for the mine superintendent.
The home's first resident was a young George Hearst who was superintendent of the Gould and Curry. Hearst would make the beginnings of his vast fortune in Virginia City, and would become one of the West's most famous characters.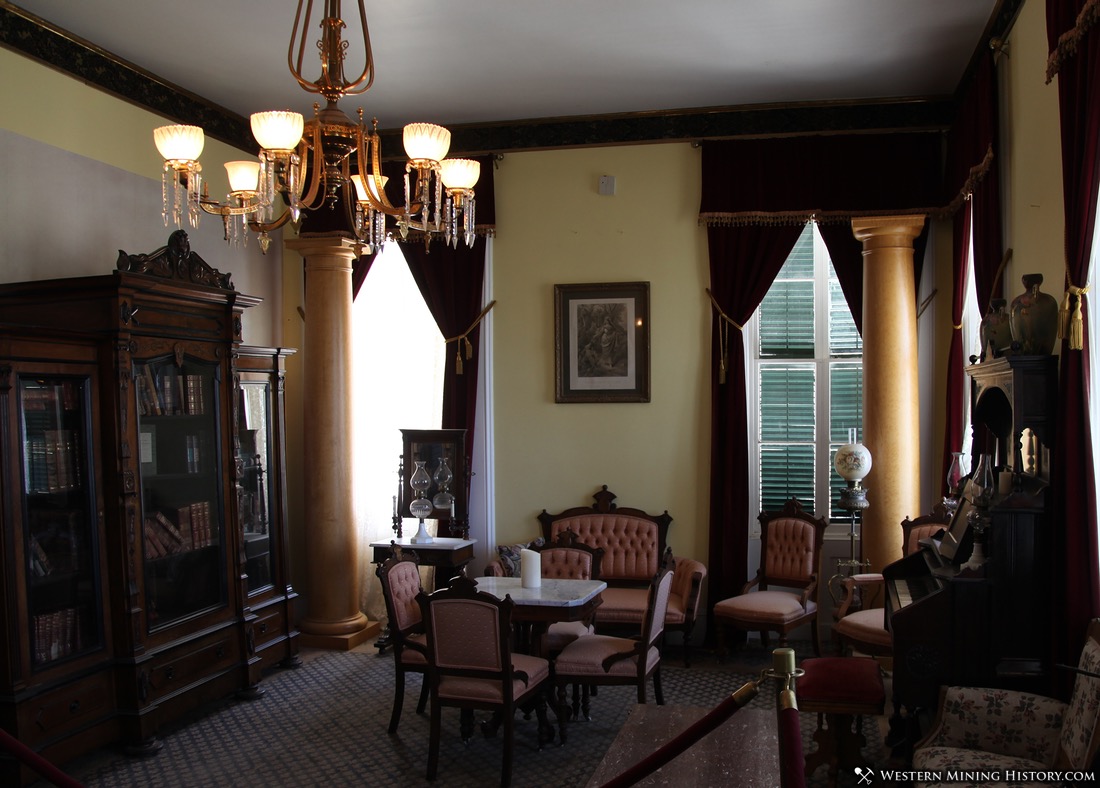 The structure contained a vault where bullion and cash from the Gould and Curry mine was stored. In the 1800's two men attempted to rob the vault, only to find that an armed guard was stationed inside. The two men were killed.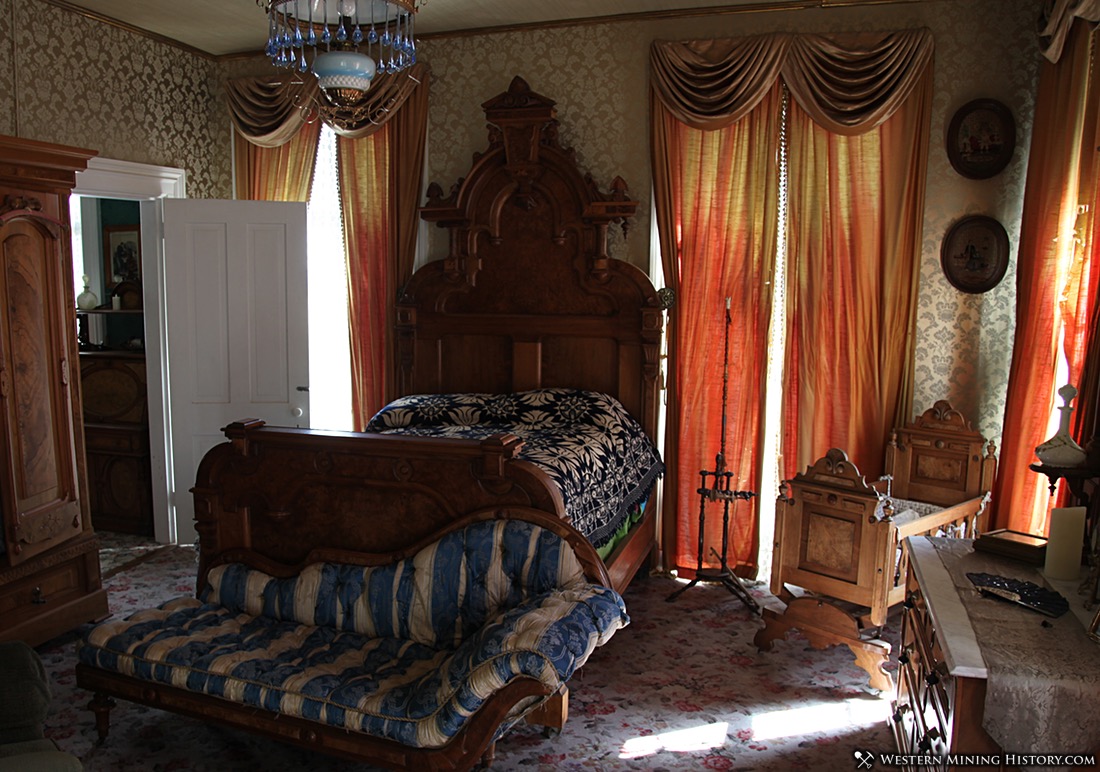 The Mackay Mansion was spared from the devastation of the 1875 Virginia City fire, which burned a large part of the city and left ten thousand people homeless. "Bonanza King" John Mackay lost his home in the fire and subsequently moved into the mansion, hence the name "Mackay Mansion" which is still used today.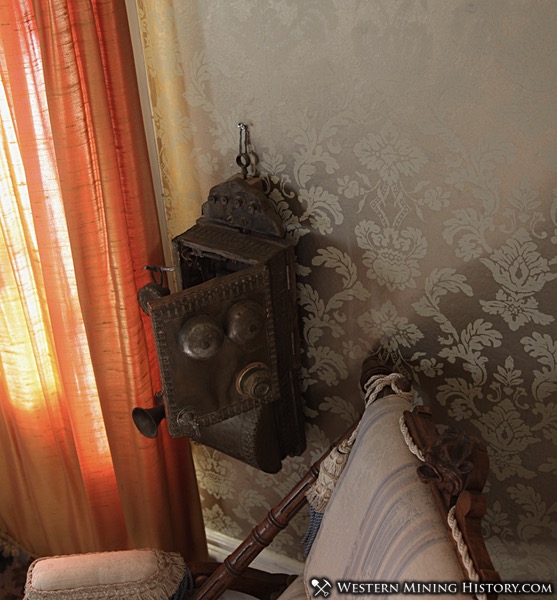 John Mackay became fabulously wealthy as a Comstock mine owner. He lived in the three-story Mackay Mansion with his wife and spared no expense in filling the home with fine furniture, art, and opulent decorations. Remarkably, most of the original furniture and decor has been preserved.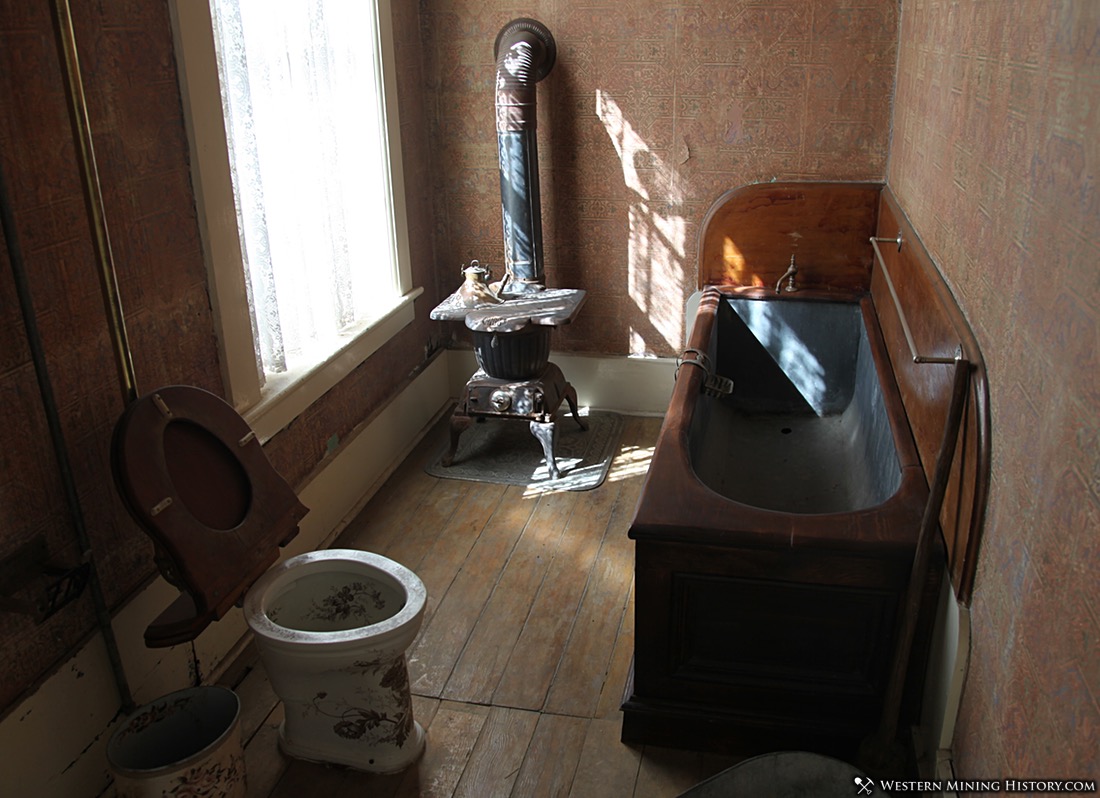 The mansion was equipped with a 500-gallon, gravity-flow water tank that provided running water in the home. In 1874 a water heater was installed, quite a luxury at the time.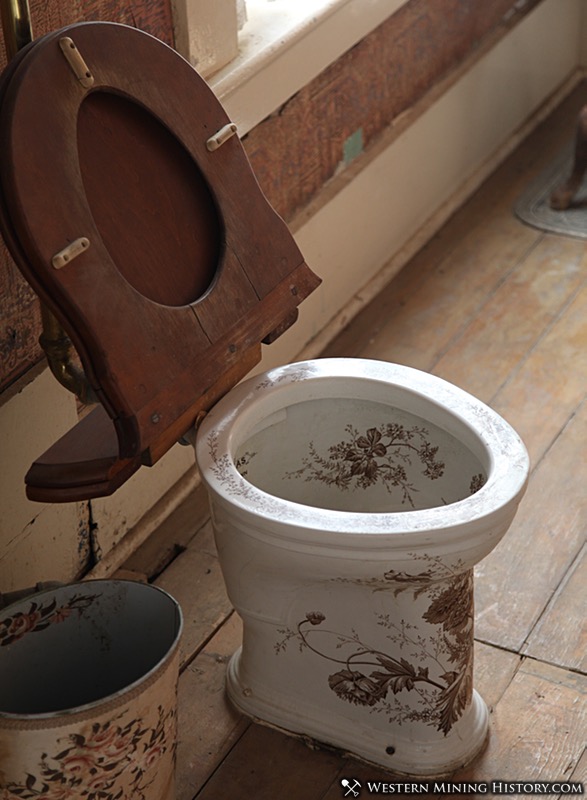 The home is preserved as a museum and is open to the public for tours. The tour guide reveals that none other than Johnny Depp stayed in the mansion for a week while filming the 1995 film "Dead Man". The house is reported to be haunted and is a popular destination for paranormal enthusiasts. More information on the Mackay Mansion can be found at their website.
The Comstock Lode
The Comstock Lode (Virginia City) is Nevada's most important historical mining region, so much so that an entirely separate collection of photos has been presented for that area: The Comstock Lode: Nevada's "Big Bonanza"