Congress History
Prospecting in the area around Congress began in the 1860's, in what was then know as the Date Creek Mining District (the district is now known as the Martinez District). Despite the early activity in the district, it was not until almost 20 years later that the Congress mine would be discovered.
Dennis May first staked a claim at the site of the Congress in 1870, but it wasn't until 1884 that enough work had been done to locate what would become the Congress Mine.
In 1887 May sold the Congress claims for $30,000 to outside investors. Finally, with the deposits located and with the availability outside capital, a mine and stamp mill were constructed on the property. The town of Congress grew up around the mine.
Congress boomed in the 1890's with the arrival of the railroad just a few miles away at Congress Junction, and new investments in the mine. The Congress Mine became Arizona's largest gold producer, and operated until the 1930's.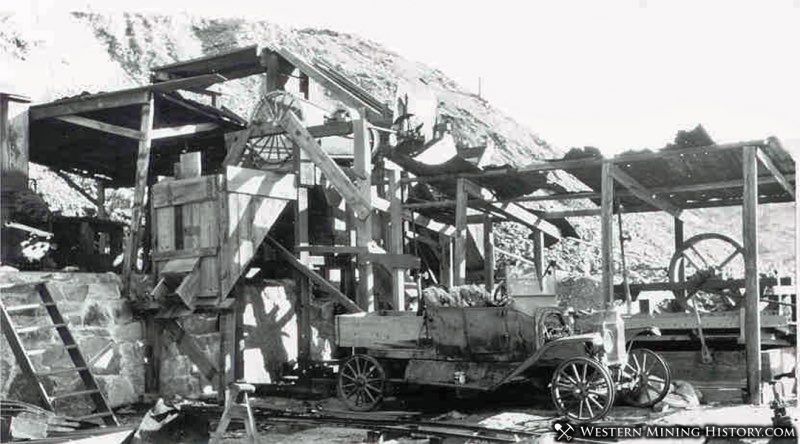 Automobile powers an improvised mill at Congress, Arizona 1923
The town didn't last long after the mine shut down and the post office was moved to Congress Junction. Today, the town known as "Congress" is actually old Congress Junction, and little remains of the original townsite.
Arizona Mining Photos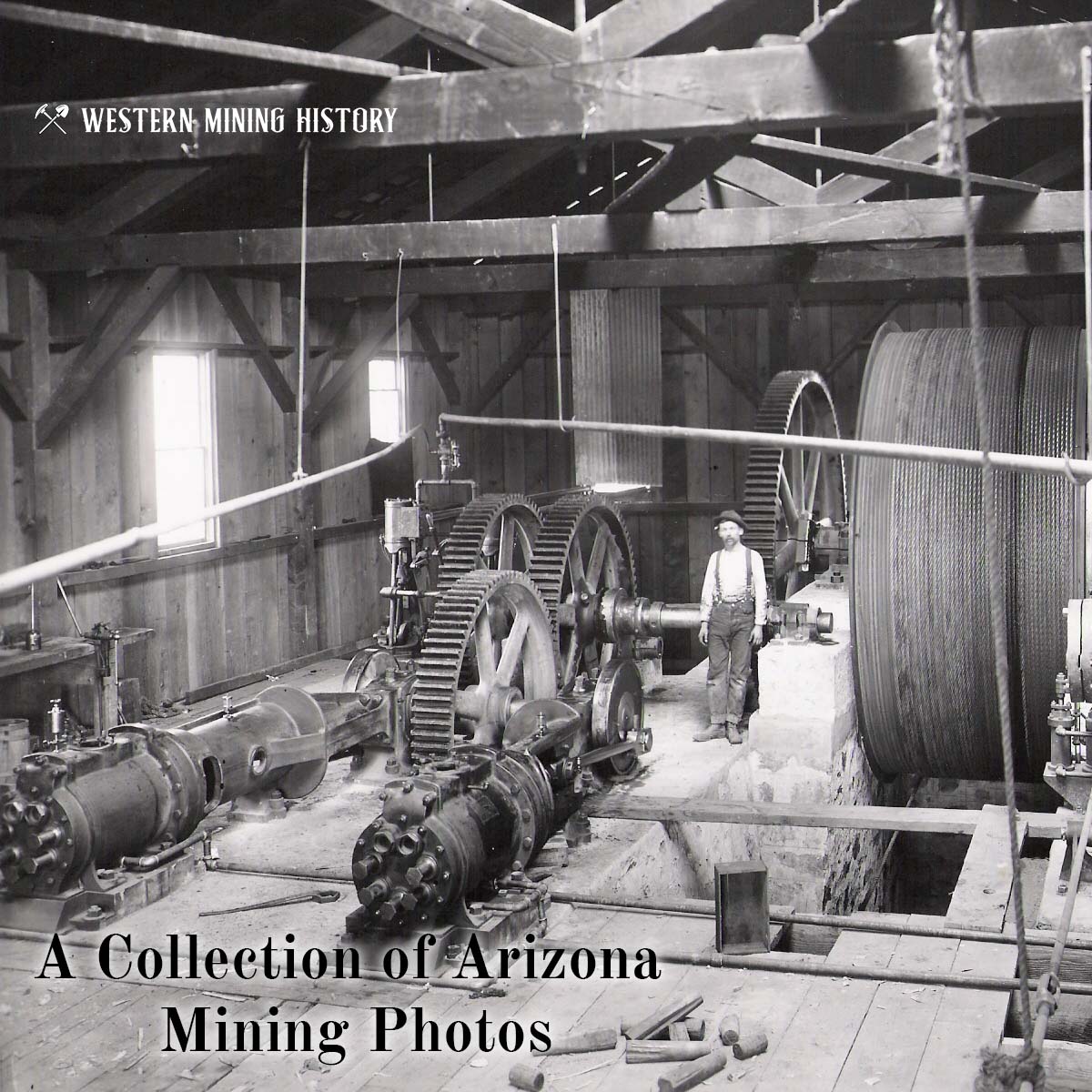 View over 35 historic Arizona mining scenes at A Collection of Arizona Mining Photos.
Arizona Gold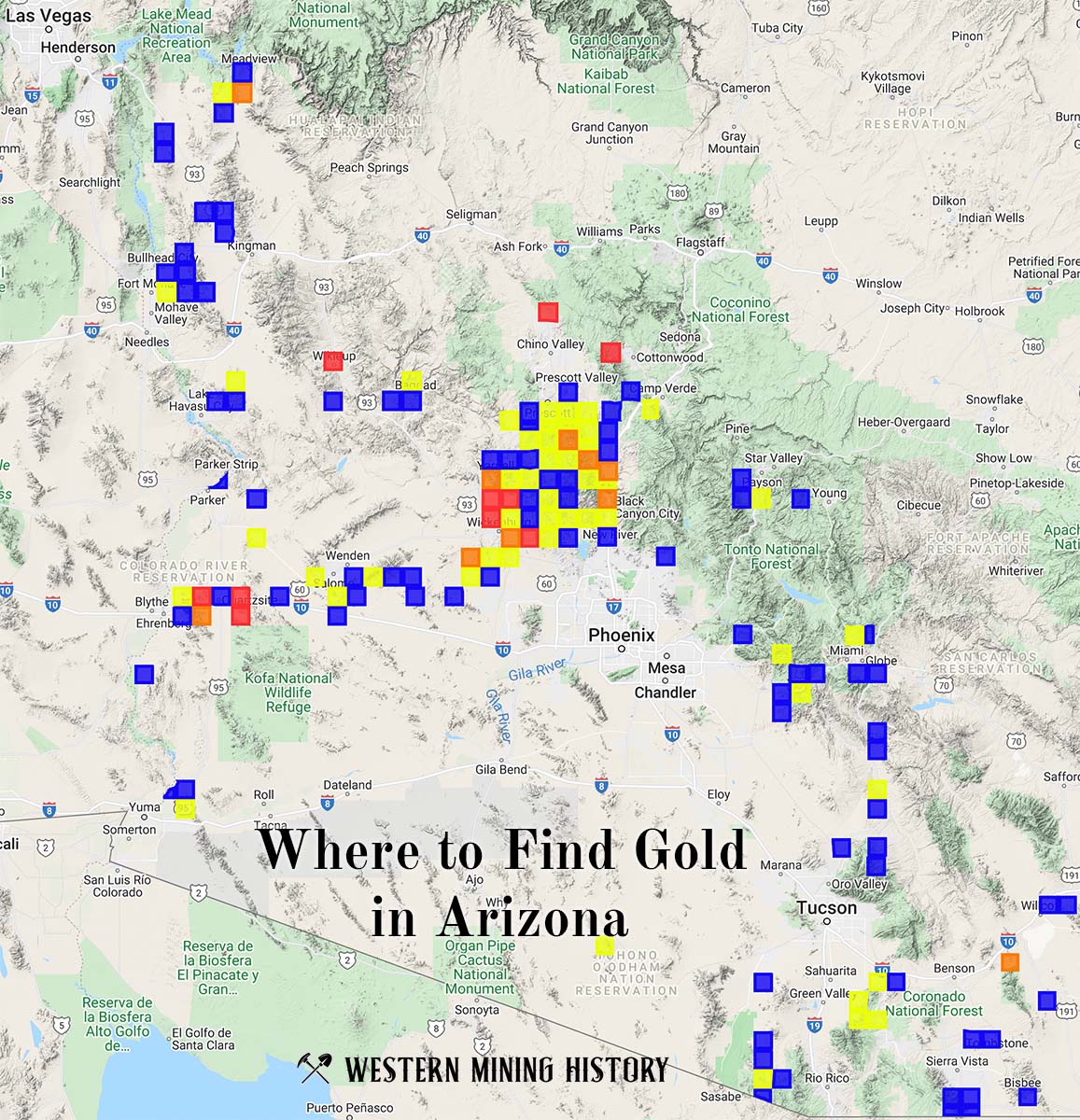 "Where to Find Gold in Arizona" looks at the density of modern placer mining claims along with historical gold mining locations and mining district descriptions to determine areas of high gold discovery potential in Arizona. Read more at Where to Find Gold in Arizona.