Gleeson History
The area was initially settled as a mining camp called Turquoise after the mineral which had been mined by Native Americans in the area. The Turquoise post office was established on October 22, 1890, and lasted only a few years until September 17, 1894. When local miner John Gleeson registered a copper claim and opened the Copper Belle Mine, the town of Gleeson was created just downhill from the old site of Turquoise.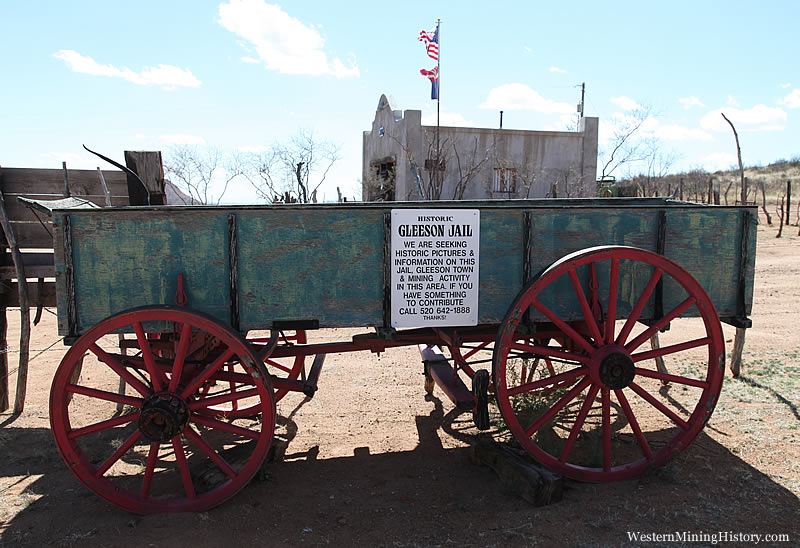 Gleeson Arizona
Silver Bill, Pejon and Defiance were some of the other mines that followed in the surrounding areas.
The Gleeson post office, established on October 15, 1900, supported a town of about 500 people engaged primarily in copper mining, including veins of lead, silver and zinc.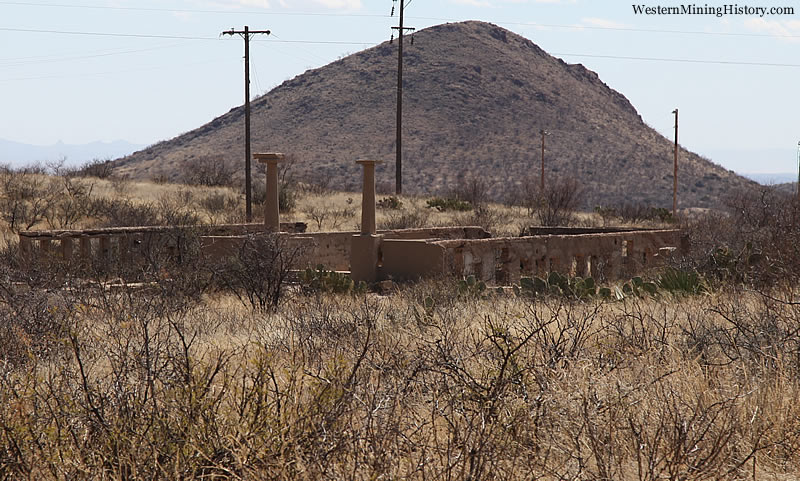 Gleeson Arizona
In 1912 a fire consumed 28 buildings and the town was rebuilt.
Copper production boomed to supply demand World War I. The mines played out by the 1930s and eventually the Gleeson post office closed on March 31, 1939.
Text courtesy of Wikipedia
Arizona Mining Photos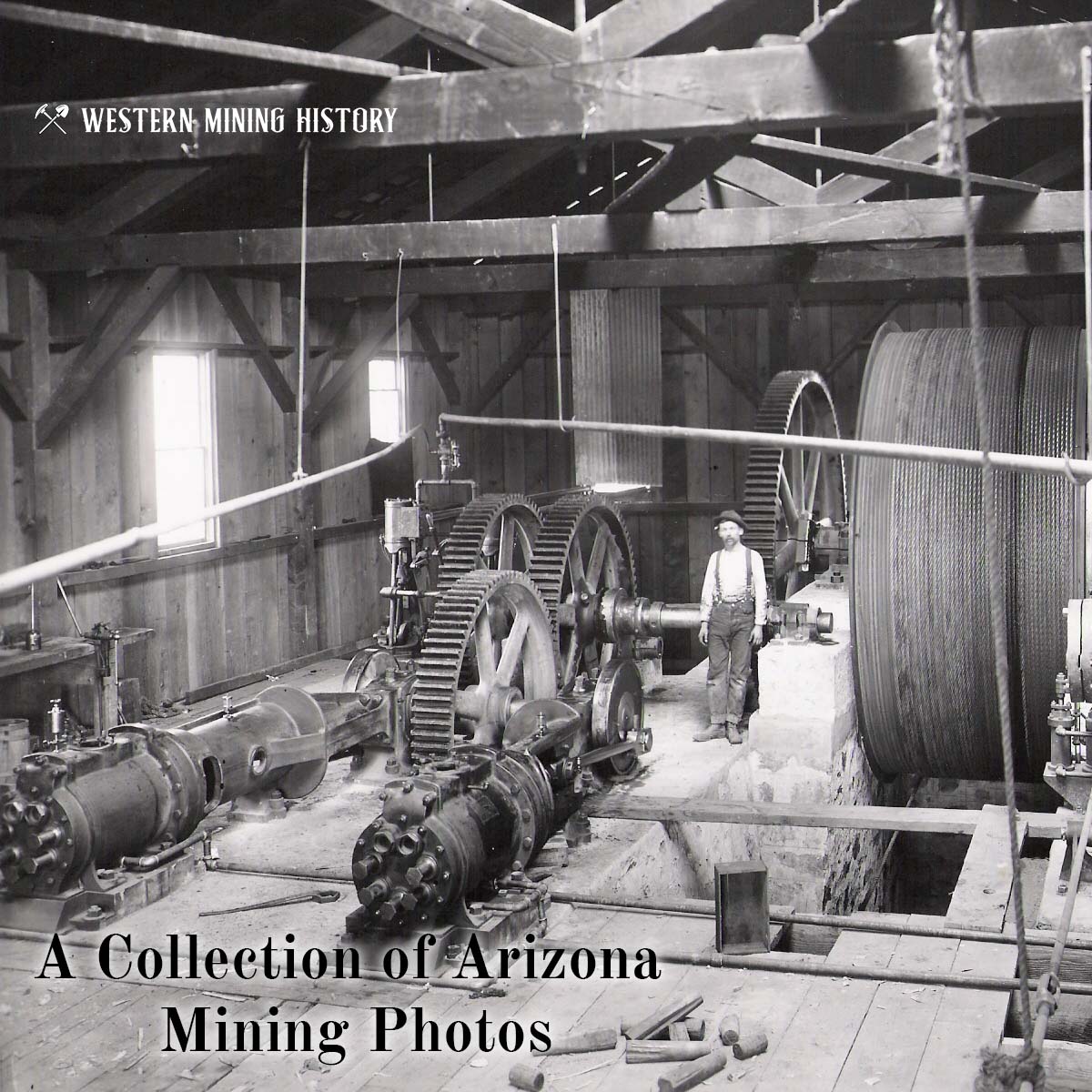 View over 35 historic Arizona mining scenes at A Collection of Arizona Mining Photos.
Arizona Gold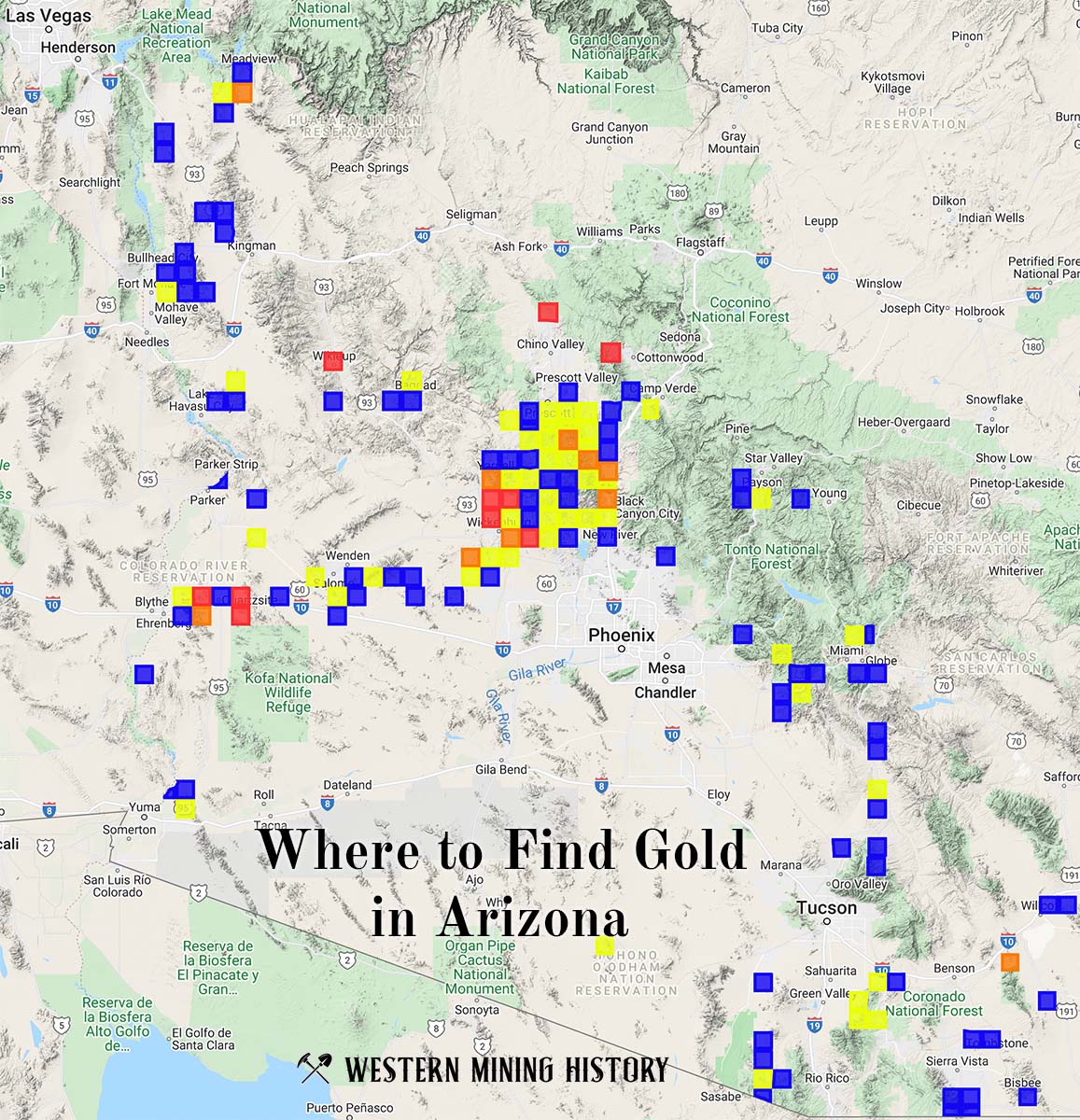 "Where to Find Gold in Arizona" looks at the density of modern placer mining claims along with historical gold mining locations and mining district descriptions to determine areas of high gold discovery potential in Arizona. Read more at Where to Find Gold in Arizona.