Delamar History
Located upon the Squaw Creek arm of Lake Shasta in the Pittsburg mining district of Shasta County 30 miles north-east of the City of Redding is the town of Delamar now submerged under the water of Lake Shasta.
This one time thriving community was named in honor of Captain Joseph Raphael De Lamar (1843-1918) a capitalist and a wealthy billionaire from New York who bought the Bully Hill mines from its previous owner a local pioneer resident named James Sallee (1849-1916). This town was located a few miles above the pioneer town of Copper City, and situated near the towns of Sallee and South Sallee named in honor of James Sallee (all of course are under Lake Shasta). Delamar was established as a community in 1900.
This is a July 4, 1902, photograph showing the communities celebration of our National birthday that day. On July 9, 1902 a few days after this photograph was taken a disastrous fire swept through the town and much of the town was rebuilt at a later date. The area thrived due to the Bully Hill mines and smelter which produced a multitude of gold, silver and copper which was owned by the De Lamar Company who later sold their mine to the General Electric Company both of New York.
The towns of Sallee and Delamar operated under the Winthrop Post Office from 1900-1932. A high boardwalk above town can be seen as well with a water tank in the distance.
Text and photo courtesy of the Shasta Historical Society.
It All Started With The Gold Rush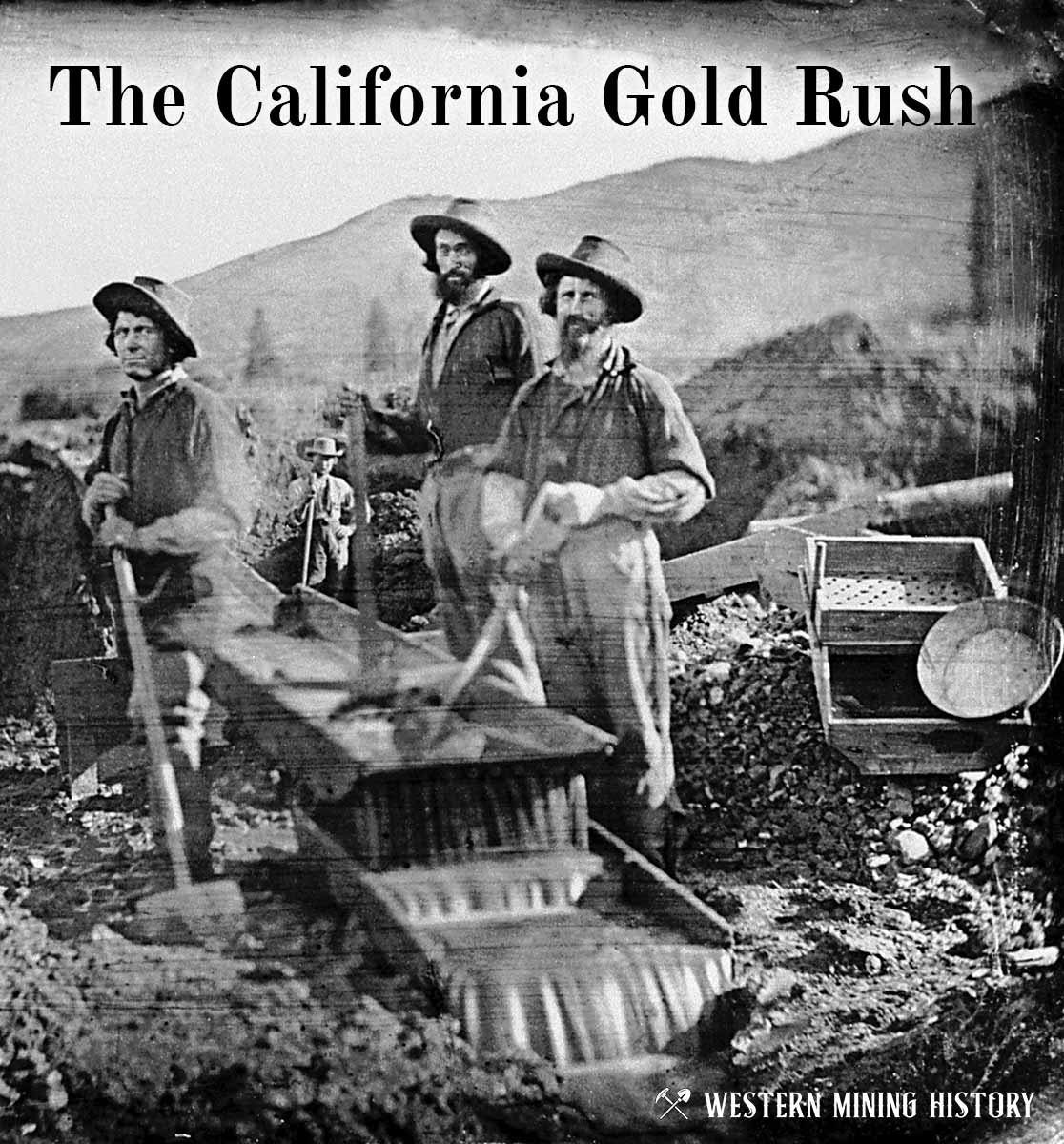 The great California Gold Rush kicked off the entire saga of western mining. Read about it at The California Gold Rush.
California Gold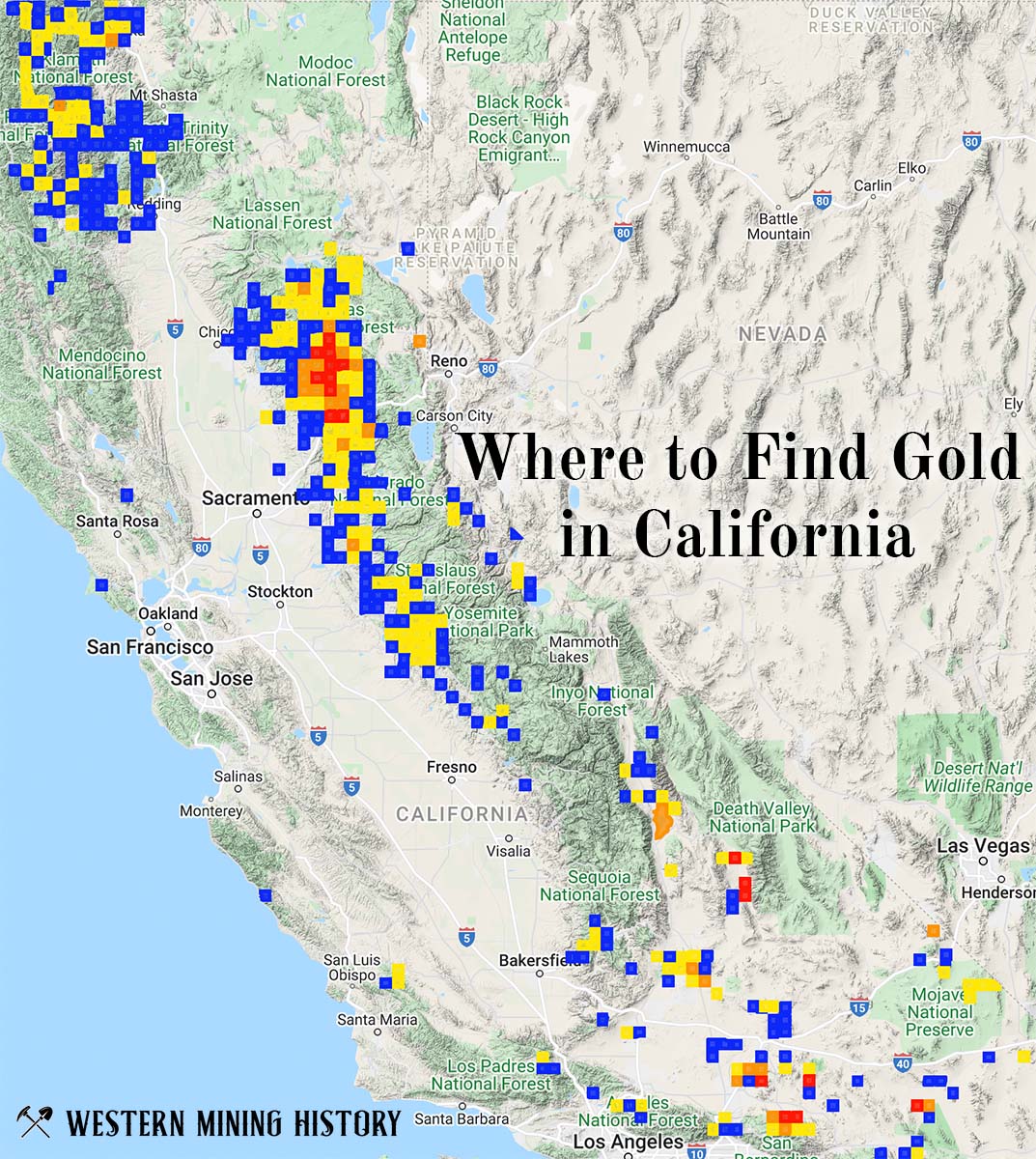 "Where to Find Gold in California" looks at the density of modern placer mining claims along with historical gold mining locations and mining district descriptions to determine areas of high gold discovery potential in California. Read more at Where to Find Gold in California.