French Gulch History
French Gulch was founded by French miners in 1849 and became one of California's major gold producing areas. The town became a major supply place when it became the terminus of the western branch of the California Trail.
A post office was established at French Gulch in 1856 and still operates today.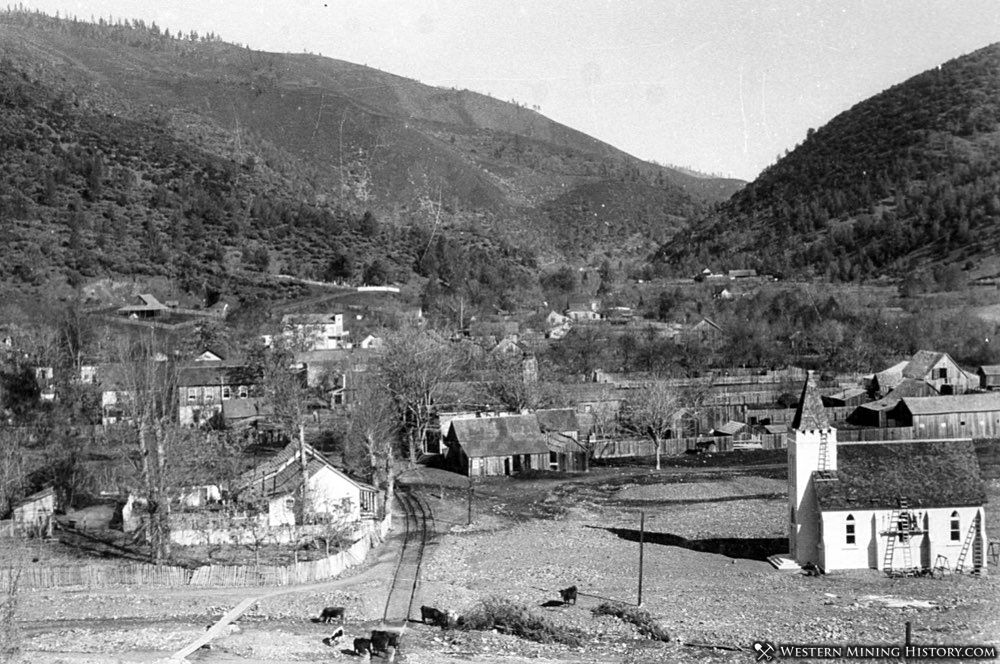 French Gulch, California ca. 1900
The Washington mine was located in 1852 and was the first lode mine worked in Shasta County. In 1856 a piece of ore containing two pounds of gold was discovered here.
The French Gulch District had a long history of gold production, and between 1900 and 1914 was still mining up to a half a million dollars in gold each year.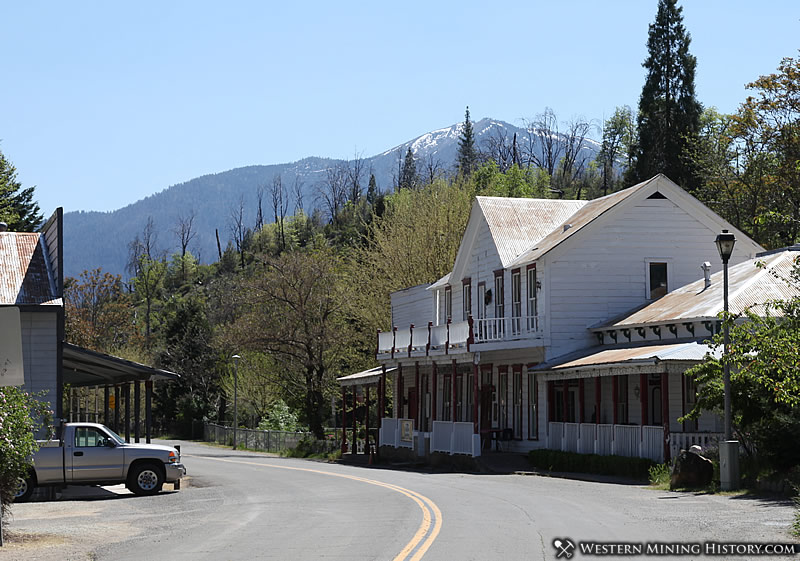 French Gulch, California
The district experienced a resurgence in 1922, which was reported on by a March edition of the Sacramento Union:
Just now French Gulch is the liveliest mining camp in Shasta county. Three quartz mills are in operation and a fourth will be started up next week. At the Sybil mine, five stamps are kept pounding away on ore steadily by the Shasta Hills Mining Company. At the milkmaid mine ten stamps are being operated. Up at the Gladstone mine, where there is a mill with thirty stamps, ten of them are dropping. At the Washington mine the five-stamp mill will be started next week.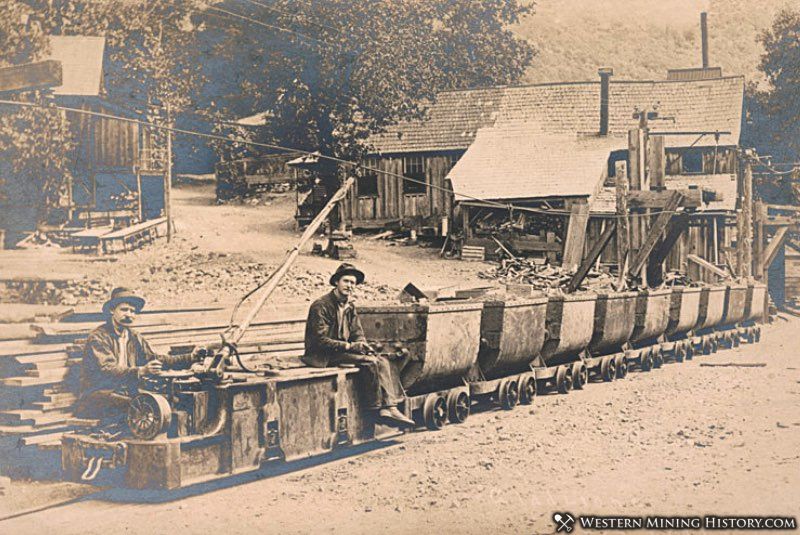 Ore train at the Gladstone Mine near French Gulch
Miners are really scarce. So many who come to French Gulch and are set at work to remain only a short time. The old habit of rambling from camp to camp still prevails, among miners.
Total production of over $30 million is credited to this district.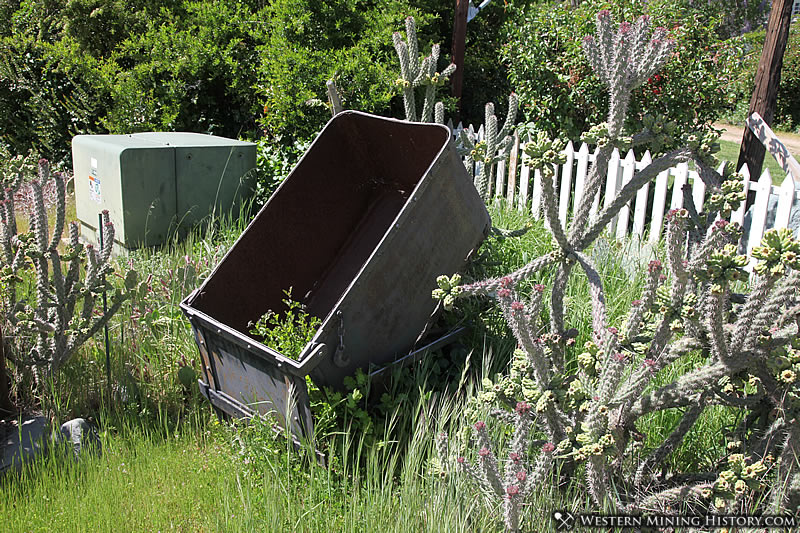 Ore Car at French Gulch, California
French Gulch was registered as a California Historical Landmark in 1935.
French Gulch is still an active town with several hundred residents.
It All Started With The Gold Rush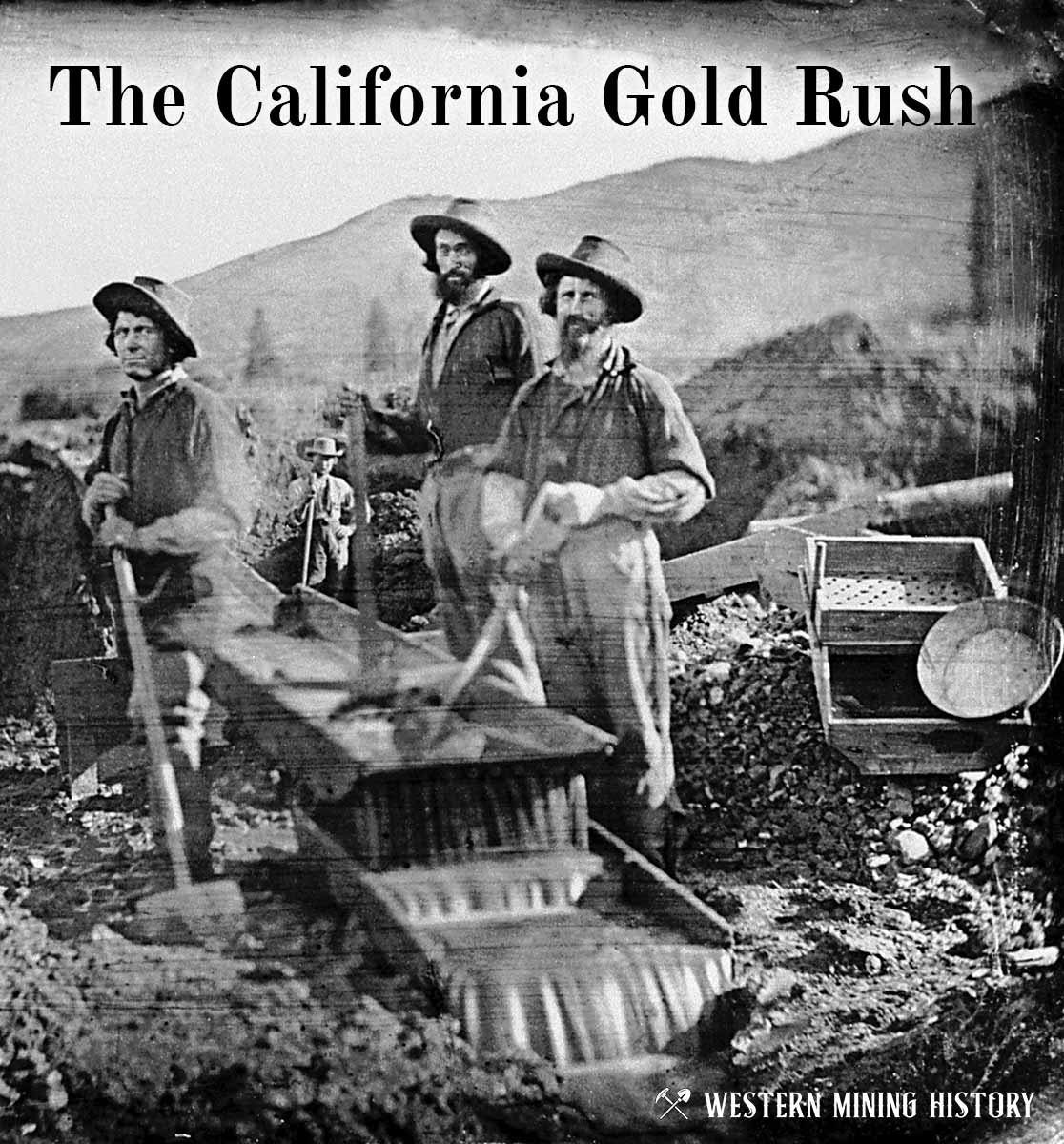 The great California Gold Rush kicked off the entire saga of western mining. Read about it at The California Gold Rush.
California Gold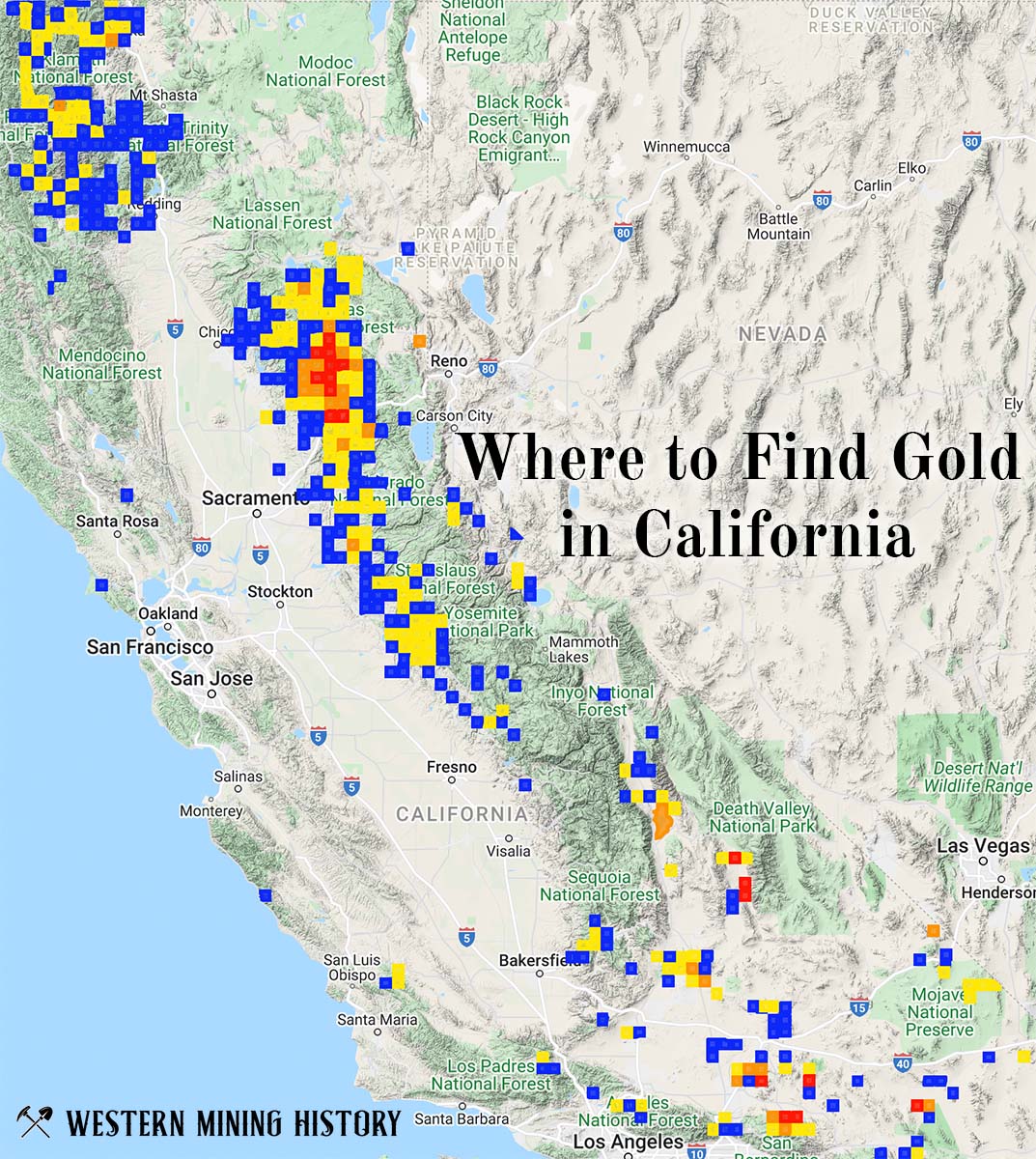 "Where to Find Gold in California" looks at the density of modern placer mining claims along with historical gold mining locations and mining district descriptions to determine areas of high gold discovery potential in California. Read more at Where to Find Gold in California.