Mokelumne Hill History
Mokelumne Hill was one of the richest and most important gold mining towns in California during the 1850s. Founded in 1848 by a group of Oregonians mining at nearby Big Bar, Mokelumne Hill became the name of the trading post on the hill above the bar.
In late 1848, the French Consul in San Francisco reported that four Frenchmen had returned with 138 pounds of gold, all from a gulch near Mokelumne Hill. Reports like this eventually got out and a stampede of miners made their way to the area.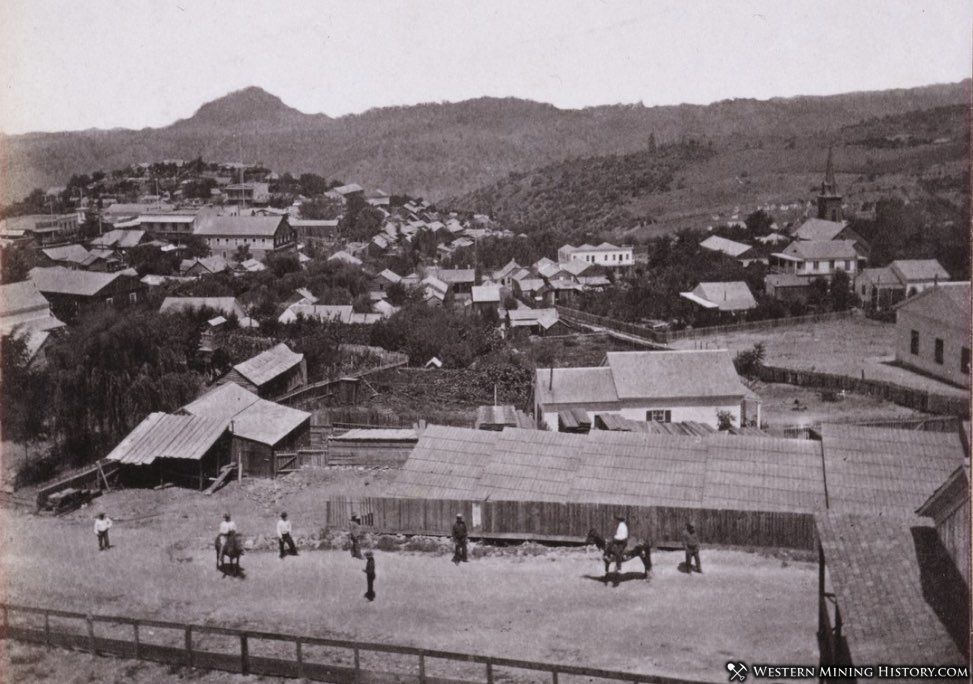 Mokelumne Hill ca. 1860s
Like many of the original Gold Rush settlements, Mokelumne Hill peaked early with an estimated 15,000 people in 1850. The town was known to be particularly diverse in population including Americans, Frenchmen, Germans, Spaniards, Chileans, Mexicans, Chinese, and others. It was said that in late 1851, the French numbered between 6,000 and 8,000 in the town which they called "Les Fourcades", and they even had their own newspaper.
Mokelumne Hill's post office was established in 1851, and is still in operation today. Calaveras County's first newspaper, the Calaveras Chronicle, opened here that same year. The town installed gas street lights in 1857 and established a fire department in 1861.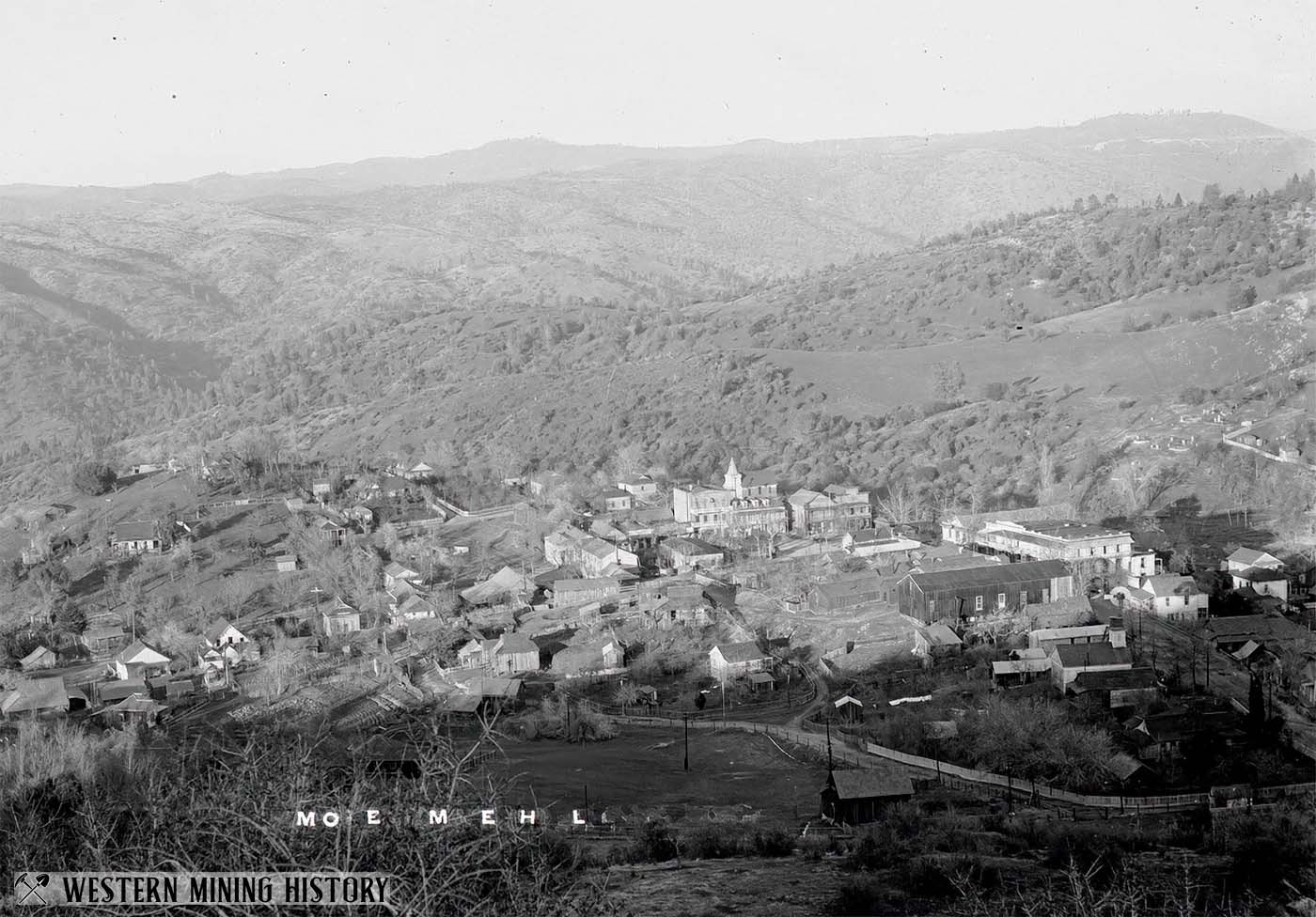 Mokelumne Hill ca. 1900
Mokelumne Hill was known as a dangerous an lawless camp in the early 1850s. In 1852 a vigilance committee was formed to address the violence and crime that plagued the town. Much of the lawlessness was cleaned up by 1852 and the town was able to secure the county seat, which it held until 1866.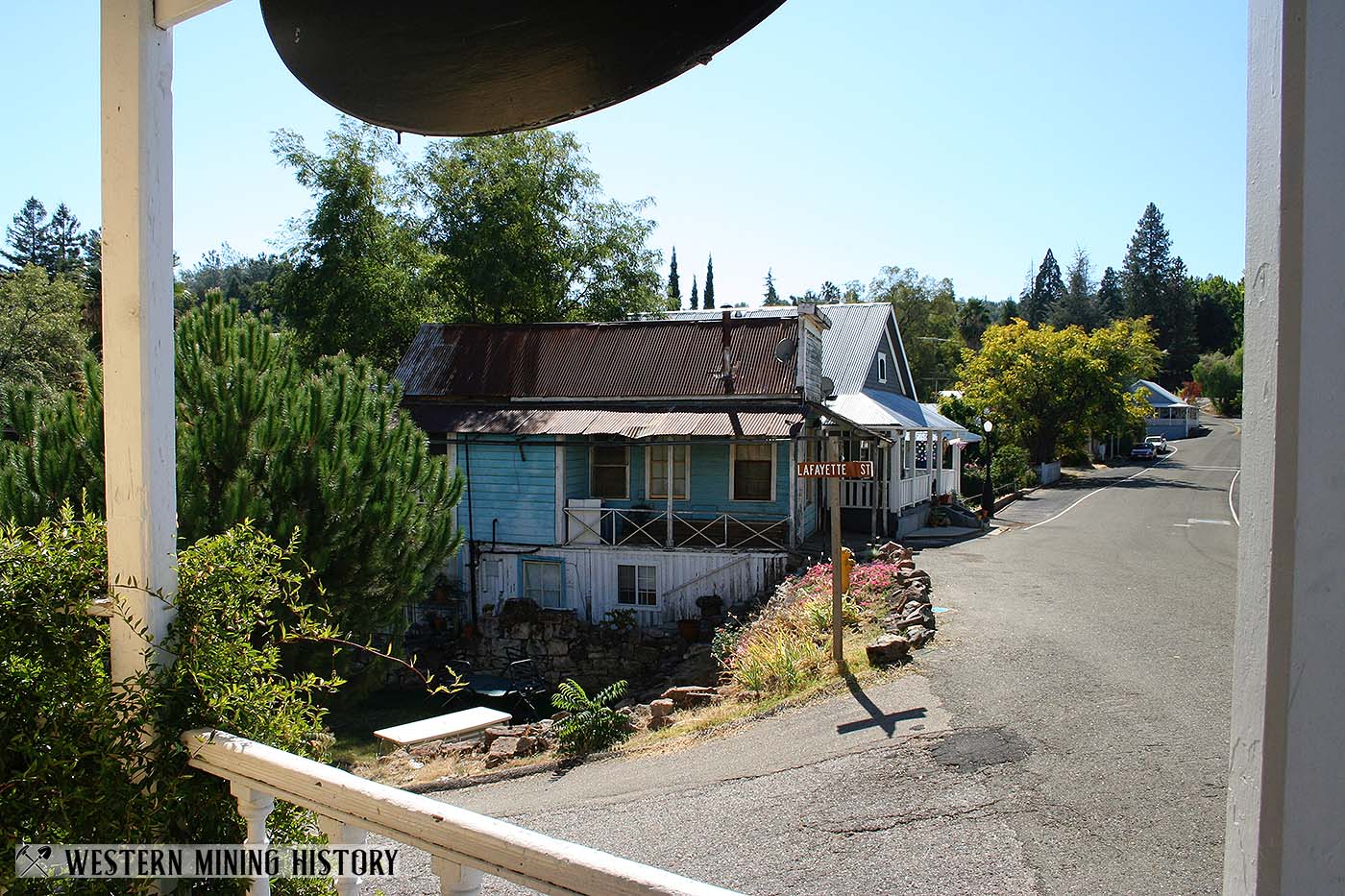 Mokelumne Hill, California
Numerous fires devastated Mokelumne Hill over the years. An August 21, 1854 edition of the Sacramento Daily Union reported "Mokelumne Hill in Ashes" and that the town was "entirely destroyed with $300,000 in losses". The historic Hotel Leger, which still stands, was reportedly destroyed in the 1854 fire, then again in 1865 and 1875. The building that houses the hotel today was built after the 1875 fire.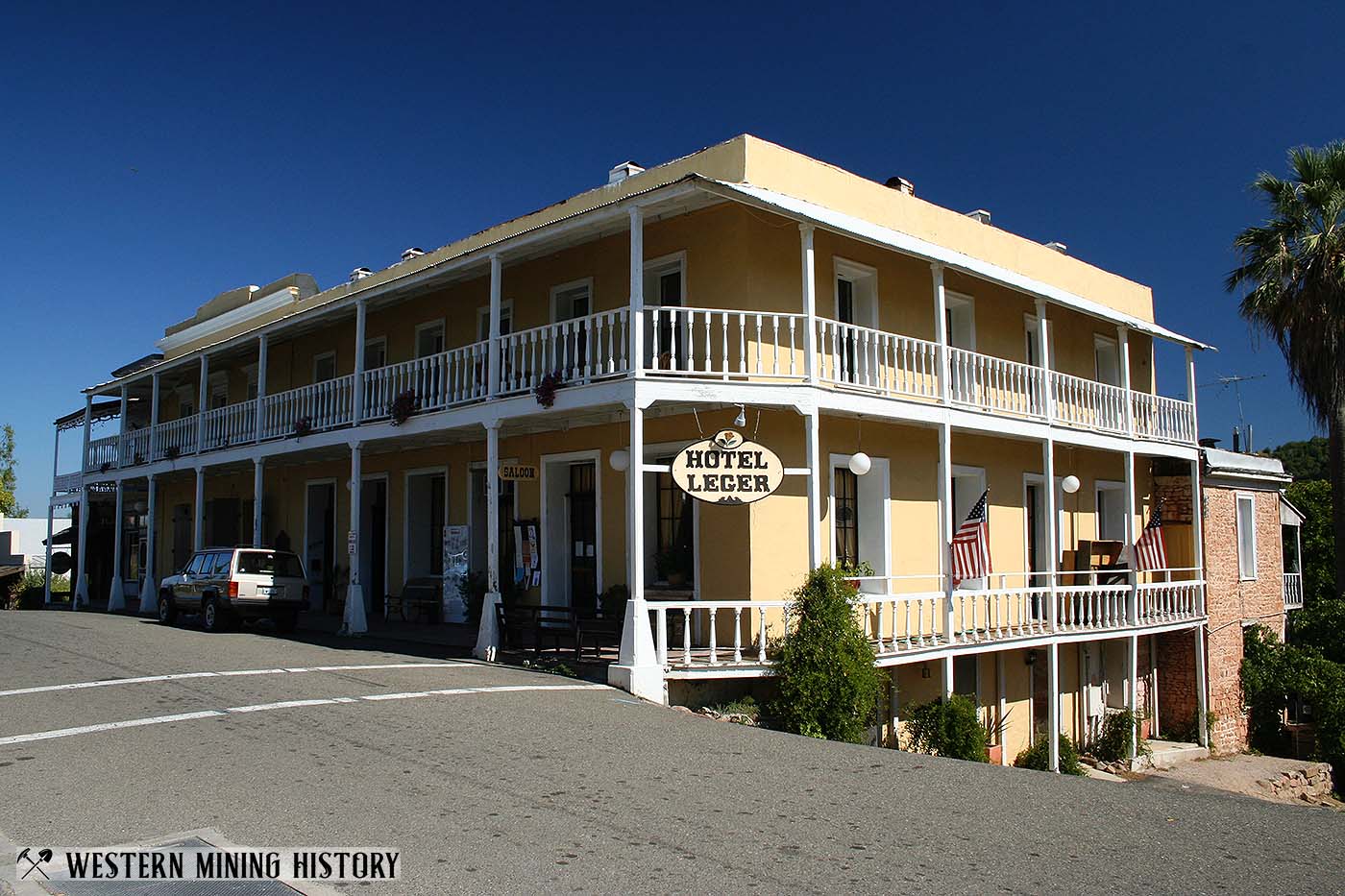 Hotel Leger - Mokelumne Hill, California
Mokelumne Hill's gold began running out in the 1860's, and the town was diminished in both population and importance. The County Seat was moved to San Andreas in 1866.
Despite a downturn in the local mining industry, gold mining continued in the area for many decades, with various new discoveries keeping Mokelumne Hill in the news. The town was never completely abandoned, and eventually mining transitioned to tourism which allowed the towns many remaining historic buildings to be preserved.
It All Started With The Gold Rush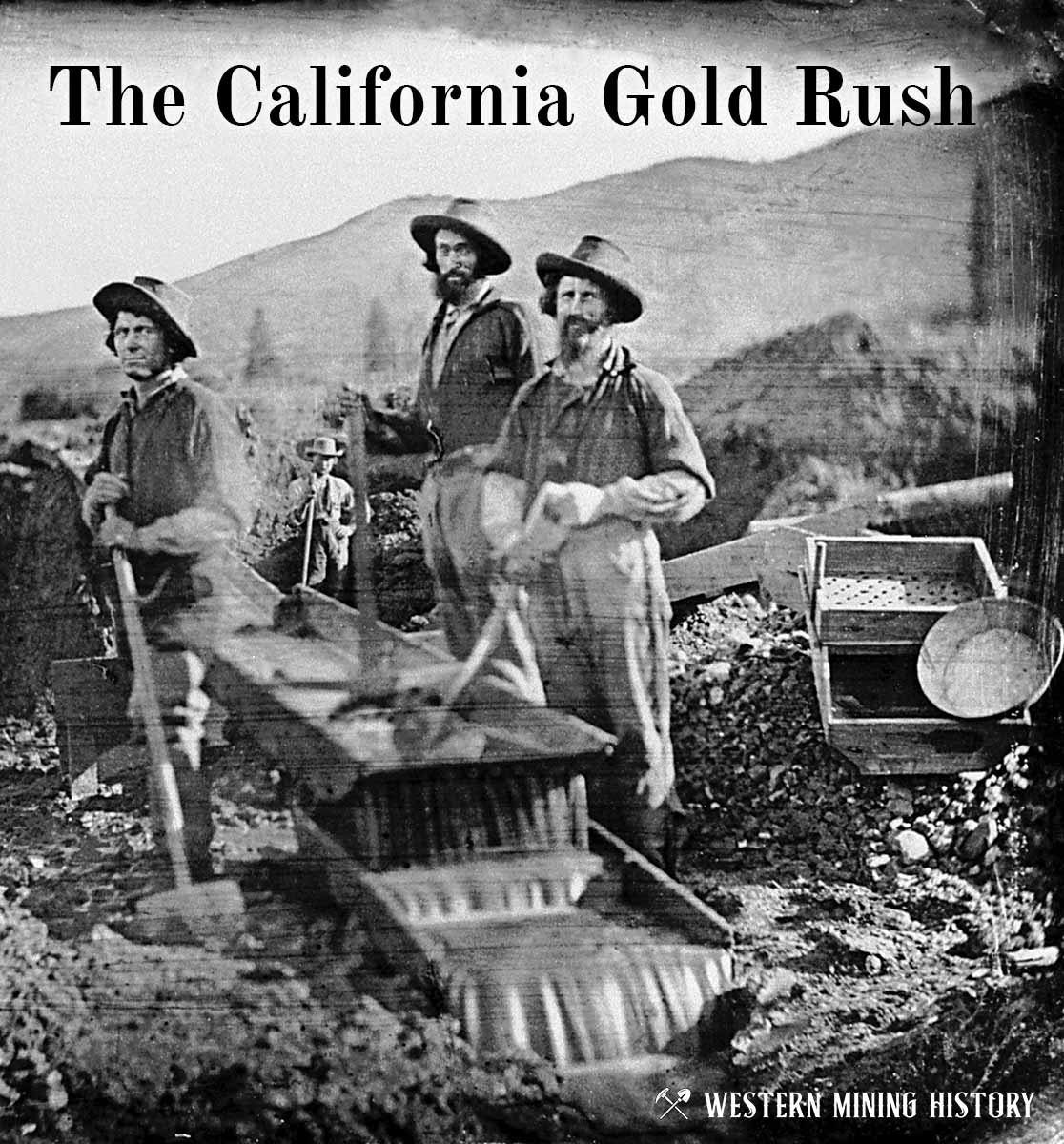 The great California Gold Rush kicked off the entire saga of western mining. Read about it at The California Gold Rush.