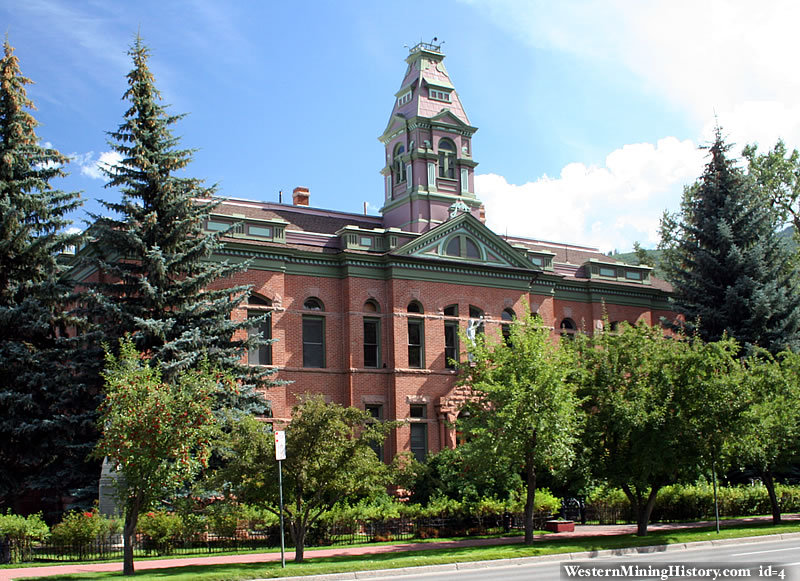 Aspen Details
Date Settled: 1879
Current Population: 5,800
Peak Population: 10,000+
Primary Mineral: Silver
Map: View on Google Maps
Aspen History
Silver was discovered at Aspen in 1879 by prospectors from the Leadville area. The town was originally named Ute City after the Ute Indians that used the valley as summer hunting grounds. In 1880 the town is renamed Aspen.
The silver mines of Aspen were very rich, and by 1891 were exceeding the production of Leadville, making Aspen the worlds leading silver producer at the time.
In 1893 the population of Aspen reached an estimated 10,000 to 16,000 people. That year the repeal of the Sherman Silver Act sent Aspen's economy into a tailspin. Mining never recovered in the area and one by one mines, railroads, and related businesses and industries began to fold. By World War I, Aspen was primarily surviving as a ranching and farming center.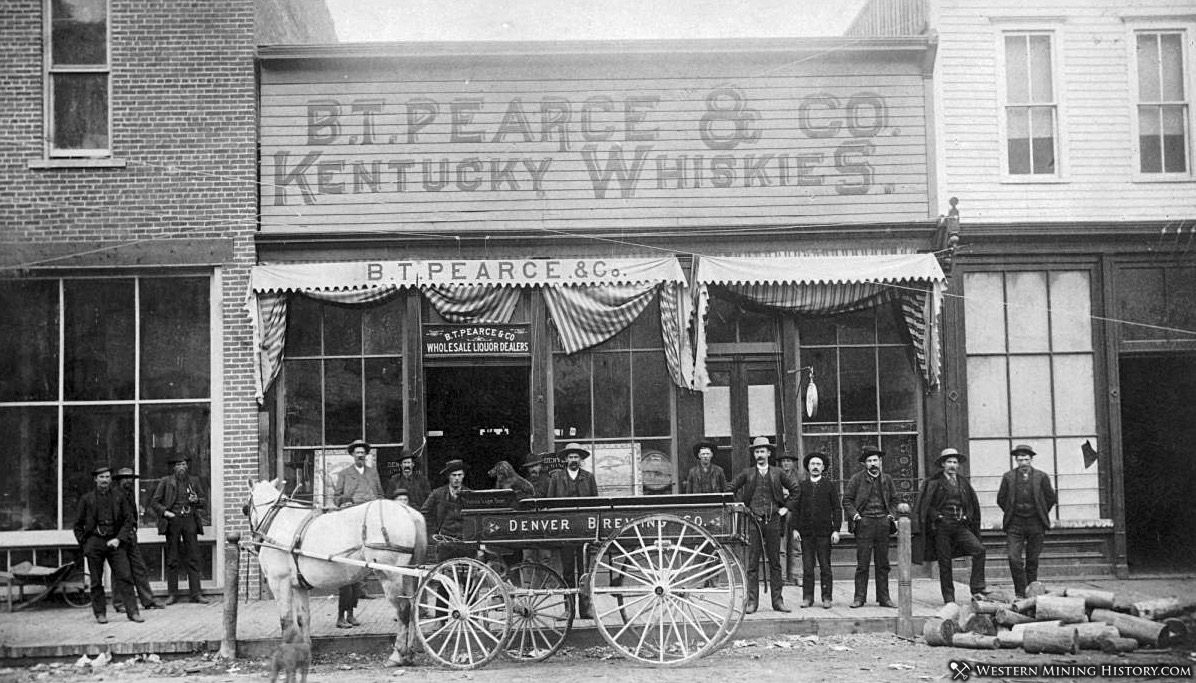 B.T. Pearce & Co. Kentucky Whiskies - Aspen, Colorado 1880s
Aspen had just 700 residents in 1935, when the first interest in building a ski resort in the area surfaced. The onset of World War II delayed plans for a resort, but when the war was over the Aspen Ski Corporation is formed and Aspen's future as a resort center is finally launched. Over the years Aspen becomes one of the worlds premier resort destinations and continues in that role today.