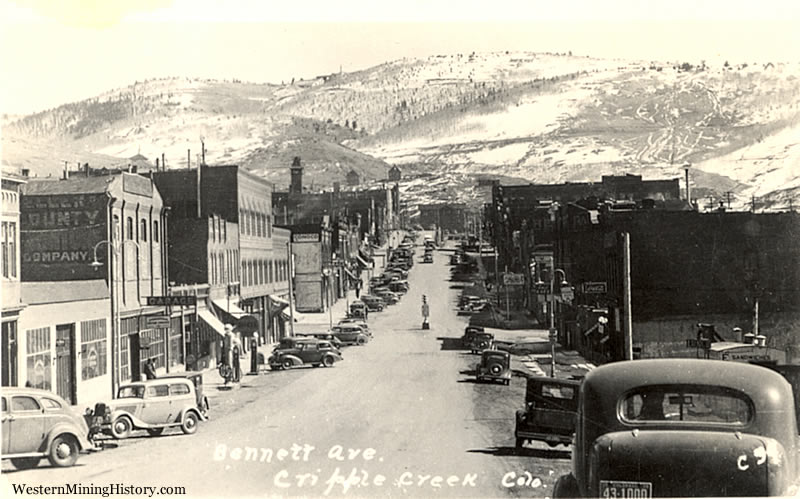 Cripple Creek Details
Date Settled: 1891
Current Population: 1,065
Peak Population: ~35,000
Primary Mineral: Gold
Cripple Creek History
Cripple Creek was not only one of the worlds great gold camps, it was one of the latest of all the western gold discoveries.
Initial discoveries in 1874 caused some excitement but nothing major was ever found in the area. There was another rush in 1884 that turned out to be the result of a hoax. The failures of these initial discoveries discouraged prospecting in the area, and it wasn't until 1891 that a significant gold discovery started the last of the great Colorado mining stampedes. The combination of the lateness of the discovery and the richness of the deposits make Cripple Creek an anomaly among mining districts of the West.
By 1900 there were over 500 mines operating in the Cripple Creek district. The great wealth coming out of the mines turned Cripple Creek into a bustling and prosperous city of over 35,000 people.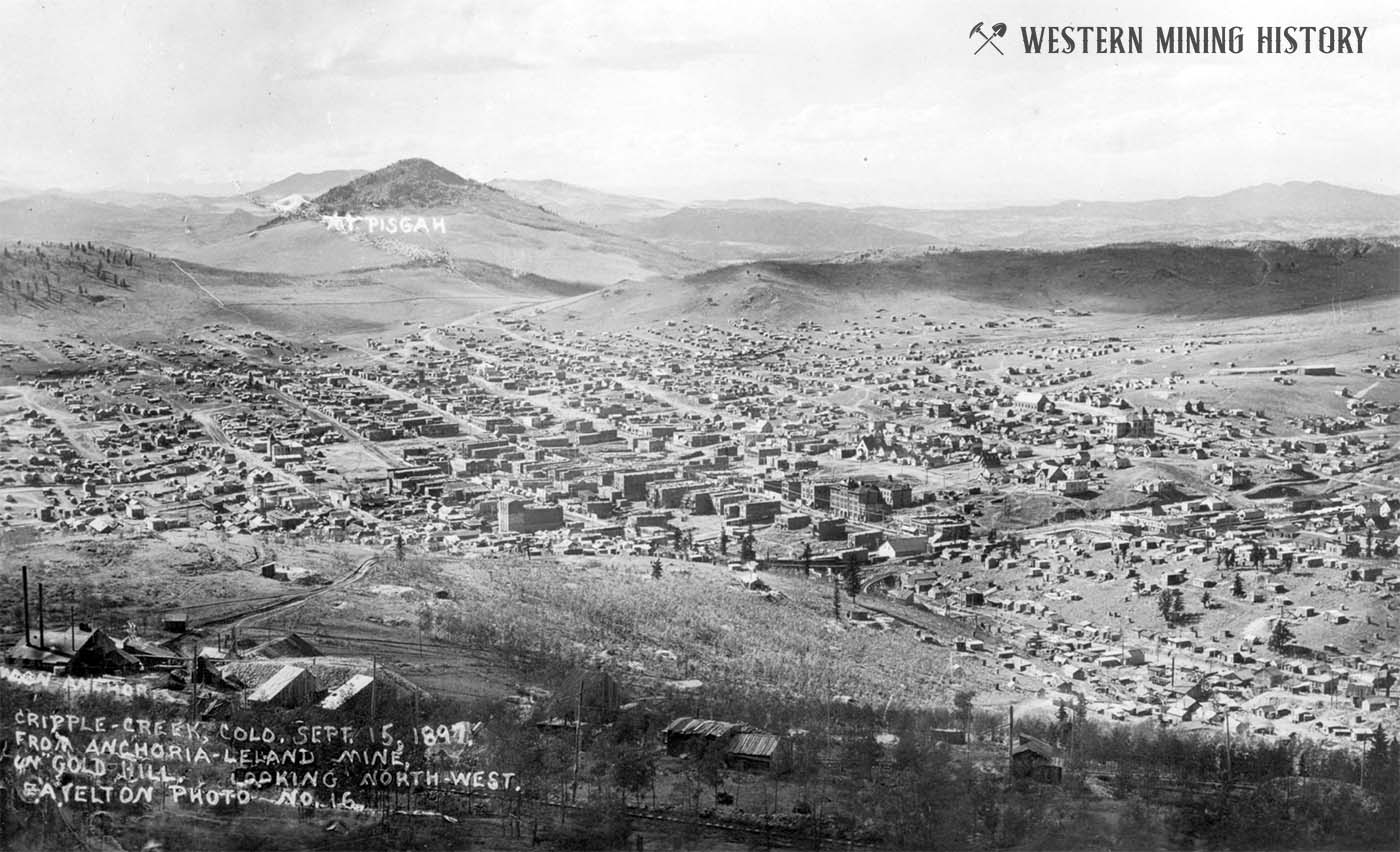 Cripple Creek, Colorado 1897
75 Saloons and numerous brothels parted miners from their pay. A stock market was created to match remote investors with local mining interests. Cripple Creek was also the site of some of the worst labor conflicts in American history, culminating in the state militia being called in to break strike in 1903.
Like most mining boom towns, Cripple Creeks mining days were over by World War Two. Gambling was legalized in 1991, and like Central City and Blackhawk, Cripple Creek has been reborn as a tourist center. Since the mid 1990's open pit mining has been swallowing up the numerous historic mines that cover the hills around town.
Premium members have access to Google dynamic maps. Click here to read about recent changes to the maps