Tomboy History
The impressive Tomboy mine and camp ruins are located several thousand feet above Telluride on Imogene Pass road, a popular four wheel drive route. A historical sign at the site gives a brief synopsis of the mine's history:
The Tomboy mine and Savage Basin Camp was located 3,000 feet above Telluride. The settlement contained a school, store, stable, and the miner's cabins. The Tomboy started producing quantities of gold ore in 1894 and in 1897 the mine was sold for 2 million dollars. A daily stage ran across this shelf road carrying passengers and mail.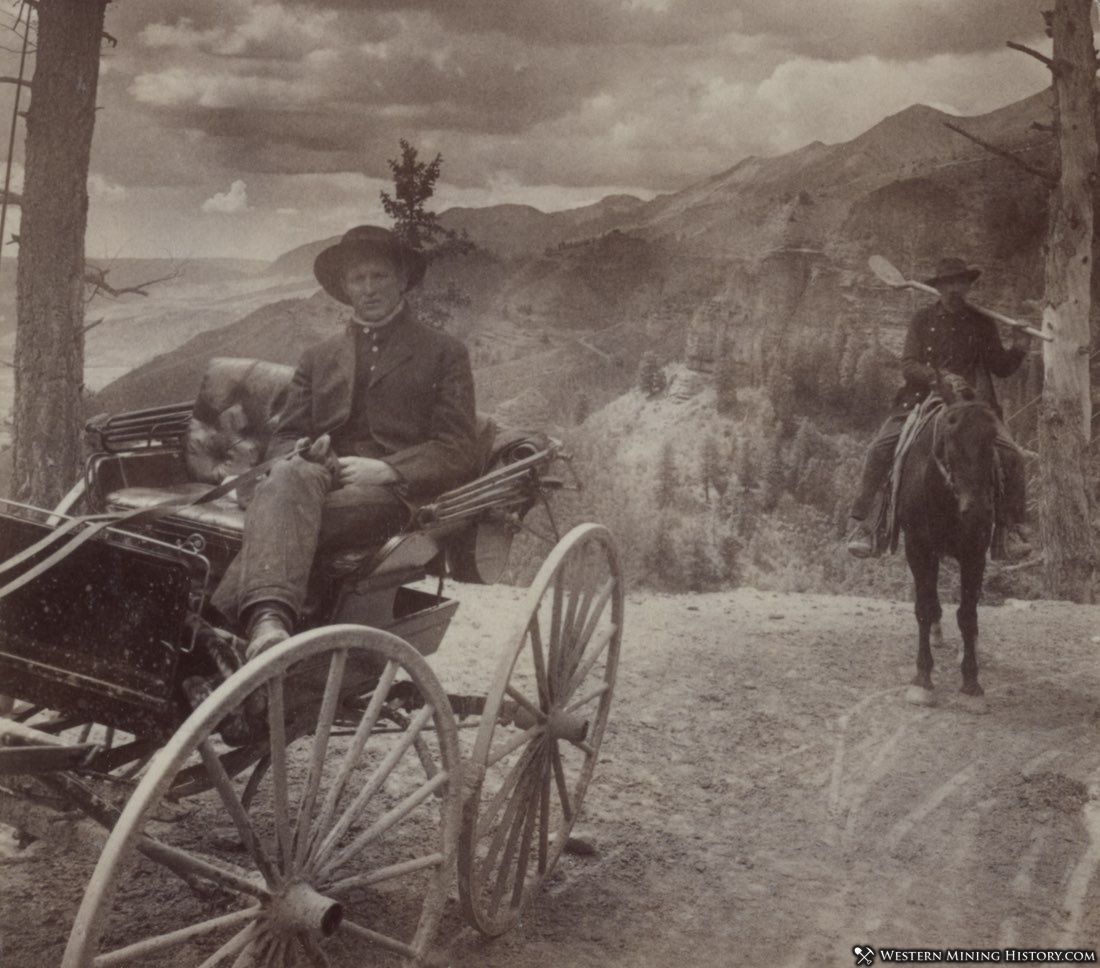 Looking west from Tomboy Road to Uncompahgre Mountains - above Telluride, Colorado ca. 1910
The Tomboy mine was one of the top three producers in the Telluride district along with the Smuggler-Union and the Liberty Bell.
Reports on the number of people living at the Tomboy camp vary widely with some stating several hundred and others more than a thousand. Whatever figure is true, we can conclude that this was one of Colorado's largest alpine company mining camps, a significant community that lasted decades.
The Tomboy mine had many amenities for its hundreds of employees including a YMCA with a bowling alley and tennis courts, and a club that held dances attended by Tomboy residents as well as residents from Telluride and surrounding mines.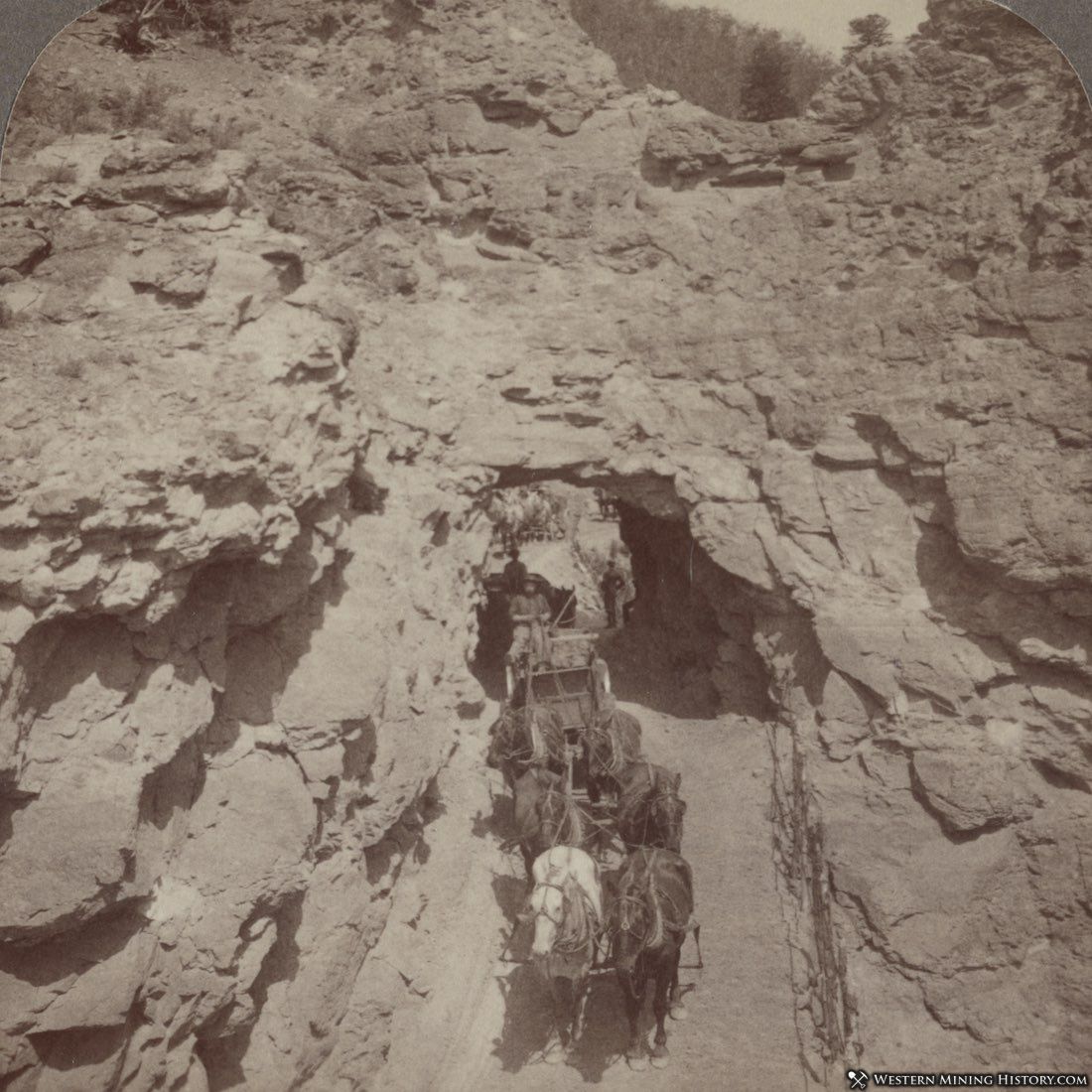 Loads of gold coming down trail from the Tomboy mine to Telluride, Colorado
The Tomboy Club ran buses from Telluride to the dances that were free for "all ladies desiring to go to the dance." Bowling tournaments were held between the miners of the Tomboy and nearby Smuggler mine, and with teams from Telluride.
Tomboy seems to have escaped much of the labor-related violence that it's neighbor the Smuggler mine experienced. However, as was usually the case in frontier camps, violent crime was still a recurring event.
In September of 1919 four miners were executed at the Tomboy by a group of men that they had a dispute with. In another episode in 1907, a man was shot and killed at the Tomboy company store, and the assailant was then shot and killed by the Deputy Sheriff.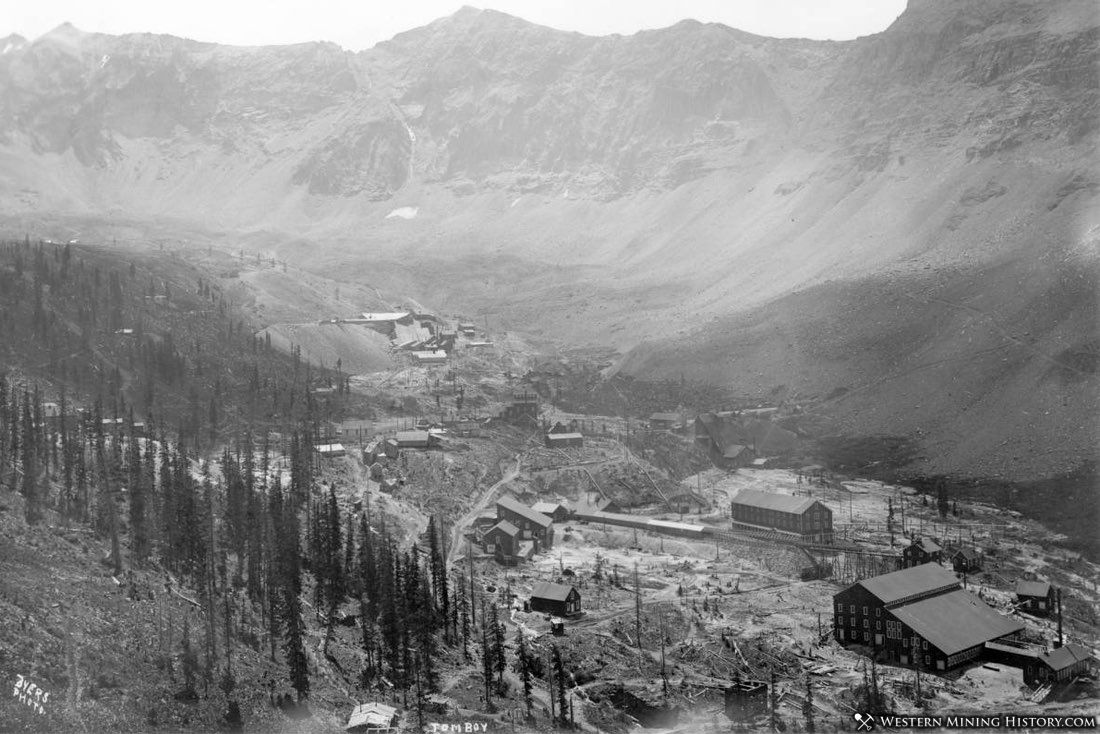 Tomboy Mine ca. 1910
Oddly, Tomboy is not mentioned as the site of a post office while the smaller nearby camp of Smuggler did have a post office.
The Tomboy mine closed in 1928 and the camp was abandoned.
A Tour of Colorado Mining Towns
Explore over 100 Colorado mining towns: A tour of Colorado Mining Towns.
Colorado Mining Photos
More of Colorado's best historic mining photos: Incredible Photos of Colorado Mining Scenes.