Elk City History
Placer gold was discovered at Elk City and along Newsome Creek in 1861, and by fall over 2,000 people had flocked to the new diggings. By 1872 the richer and more accessible ground was largely worked out, and most of the white miners had left the field to the Chinese, who came in great numbers.
When the Chinese miners had worked over the ground left by the white miners, as well as many of the old tailings dumps, they too left the country. Since 1900 some of the more extensive, low-grade placer deposits have been worked by large-scale mining methods.
Large scale hard-rock mining began in the 1890's and kept Elk City prosperous to some degree up until World War 2, when all gold mining was halted.
Before 1904 trails were the only means of access into the Elk City district. That year a road was completed from Stites, a railroad point on the Clearwater River, to Elk City by way of Newsome, a distance of 58 miles, and a branch road was extended to Golden, on the South Fork.
Following the gold-mining era, timber, ranching, and tourism have kept Elk City from becoming a ghost town. There has been enough economic activity to keep the town alive for well over 150 years.
Elk City is unusual in that it is the terminus of Highway 14, the end of the line in a remote area. Highway 14 and forest road 222 make up two legs of the "Gold Rush Loop Tour". These two sections of the loop are mostly paved (222 turns into a gravel road before you get to Dixie). The third leg on Forest Road 311 from Dixie to Orogrande is a much narrower and less-maintained road and should be driven with caution (it is recommended to bring basic trail tools like a shovel and an axe).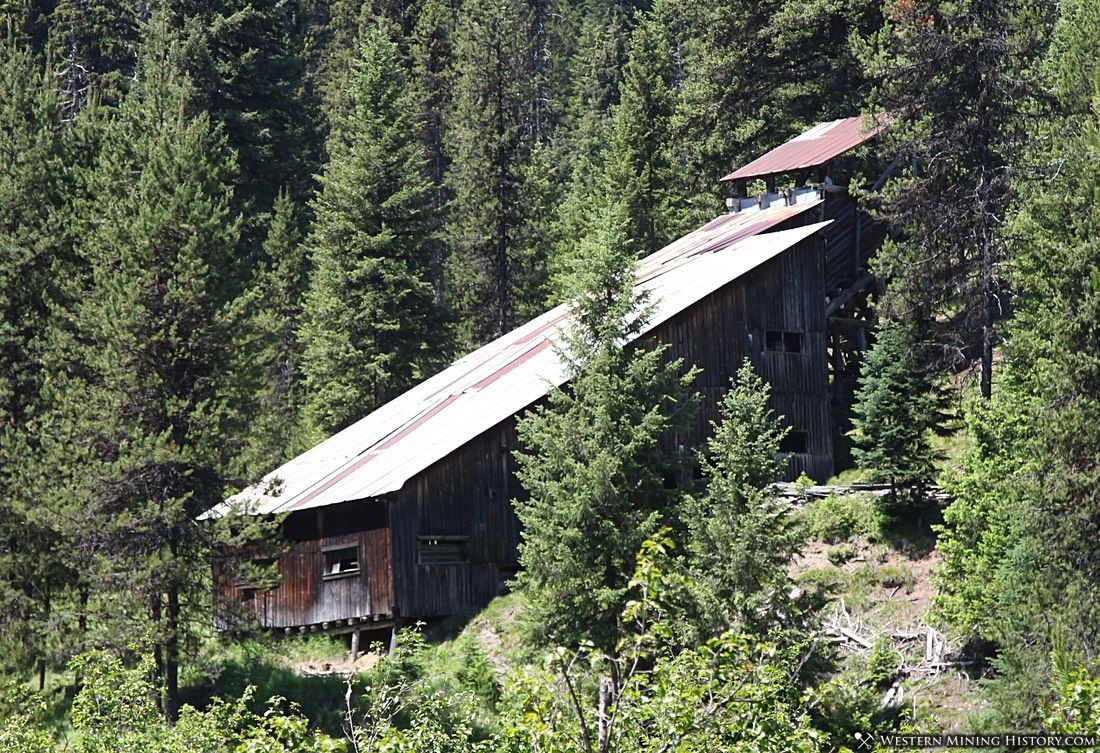 Gold Point Mill
Gold Point Mill
The Gold Point Mill is a well-preserved depression-era stamp mill near Elk City. The mill was steam powered, unusual in the 1930s as most mills of the time were powered by electricity or gasoline engines.
The mill is located approximately six miles south of Elk City on road 222 (part of the Gold Rush Loop Tour). The mill can be seen from the road and is marked by a large sign at a pullout. The road and mill are separated by a deep and fast-flowing creek.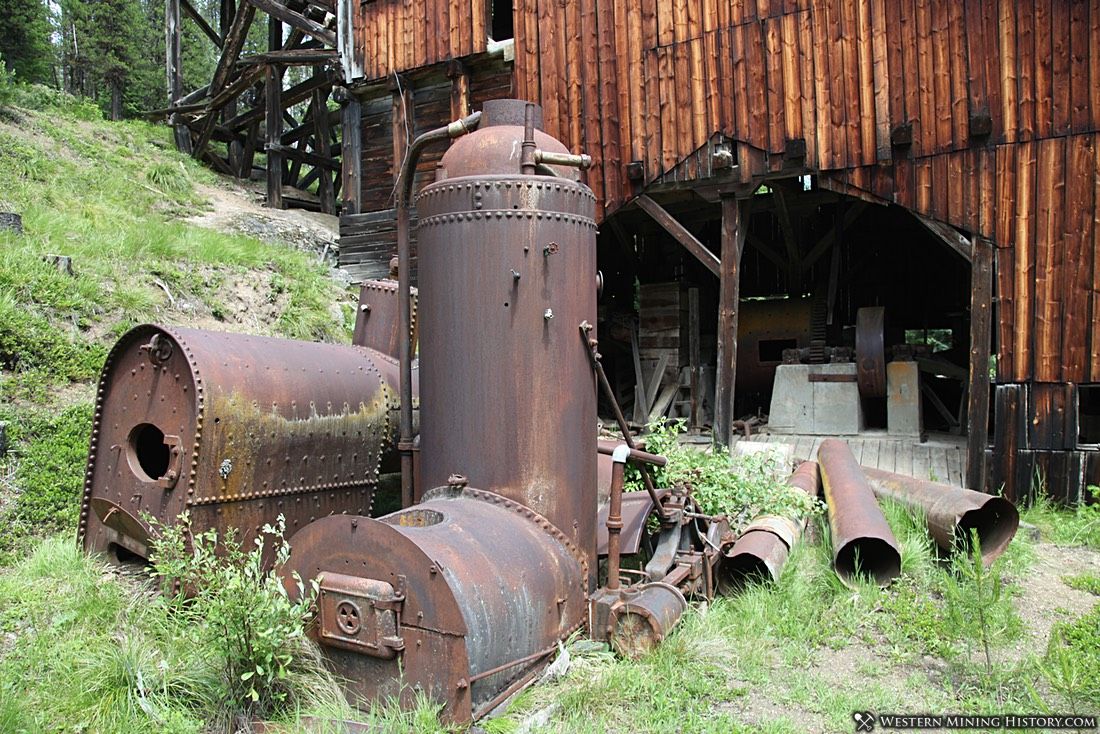 Wood-fired boilers at the Gold Point Mill
To access the mill, drive about another half a mile south to a spot where a Forest Service bridge crosses the river. The path from the bridge to the mill is quite convoluted due to dredge tailing ponds along the creek and thick woods on the hillsides. Plan on wearing good boots and taking up to an hour to navigate to the mill.