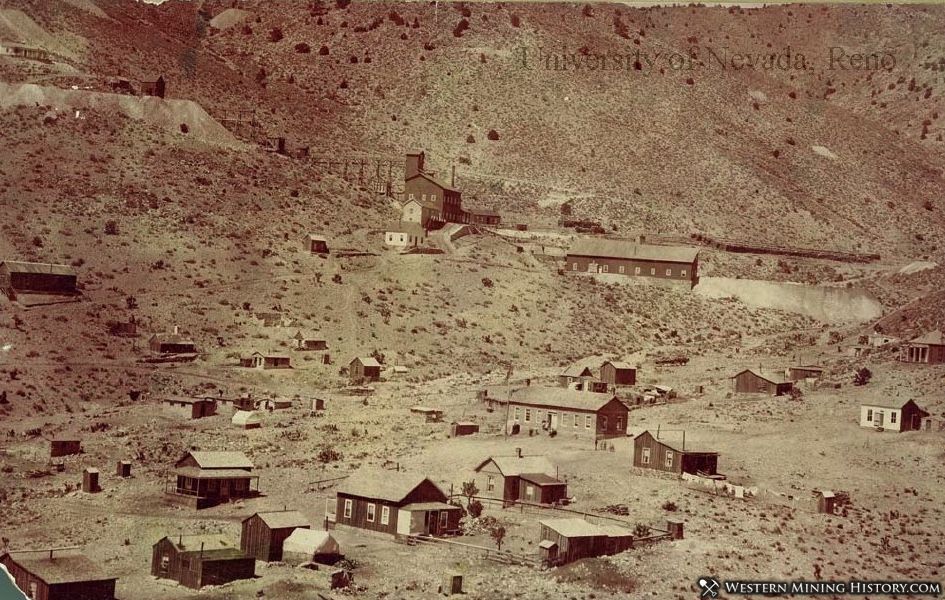 Delamar Details
Date Settled: 1889
Current Population: none
Peak Population:
Primary Mineral: Gold
Map: View on Google Maps
Delamar History
In 1889, prospectors John Ferguson and Joseph Sharp discovered gold around Monkeywrench Wash. A mining camp was then born west of the Monkeywrench Mine. It was called Ferguson.
In April 1894, Captain Joseph Raphael De Lamar bought most of the important mines in the area and renamed the Ferguson camp as Delamar. In the same year, a newspaper called the Delamar Lode began publication and a post office was opened.
Soon, the new settlement boasted more than 1,500 residents, a hospital, an opera house, churches, a school, several businesses and saloons. Most buildings were made of native rock.
By 1896, the Delamar mill was handling up to 260 tons of ore daily. Water for the camp was pumped from a well in Meadow Valley Wash, some twelve miles away. Supplies and materials traveled even further, by mule team over mountainous terrain from the railroad head at Milford, Utah, which was 150 miles from Delamar.
Text courtesy of Wikipedia