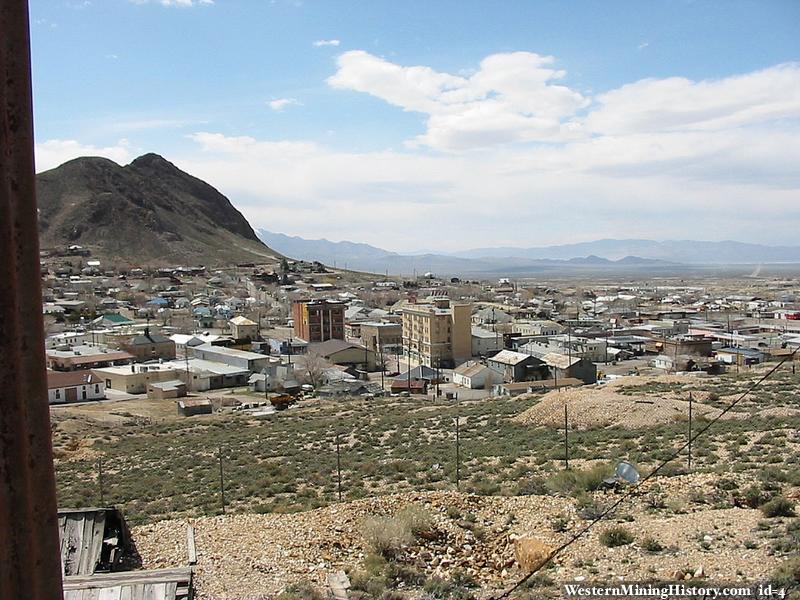 Tonopah Details
Date Settled: 1900
Current Population: 2,607
Peak Population: 3000+ (1902)
Primary Mineral: Silver
Map: View on Google Maps
Tonopah History
Jim Butler discovered silver at Tonopah Springs in 1900. Soon after prospectors formed the town of Butler. By 1902 the town was booming with over 3000 residents. That same year Butler built its first post office. In 1905 the city was renamed Tonopah. Tonopahs boom years ended during the depression. By 1947, all the major mines had closed and the local railroad folded. An estimated 150 million in silver was mined in the area.
Today, Tonopah is supported by tourism and by providing services to military personel from nearby bases.
A complete history of Tonopah can be found at the Tonopah Historic Mining Parks Website. Click Here.