While the miners and prospectors that opened the vast American West are known for the log cabins they often used for shelter, some of the more eccentric dwellings they built are lesser known but equally interesting.
Desert regions often lacked easy access to the trees needed to build cabins so alternative materials had to be scavenged to be used in building shelters. One very unique example is this little cabin built of barrels at Tonopah, Nevada around 1908.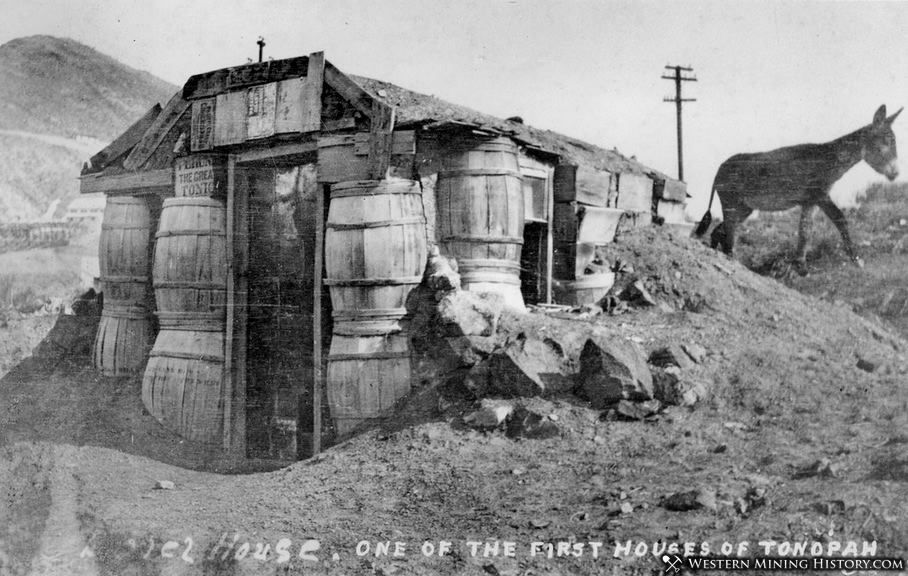 This particular cabin was apparently a curiosity even in the early 1900s as it was used in various postcards, some colorized like the example below.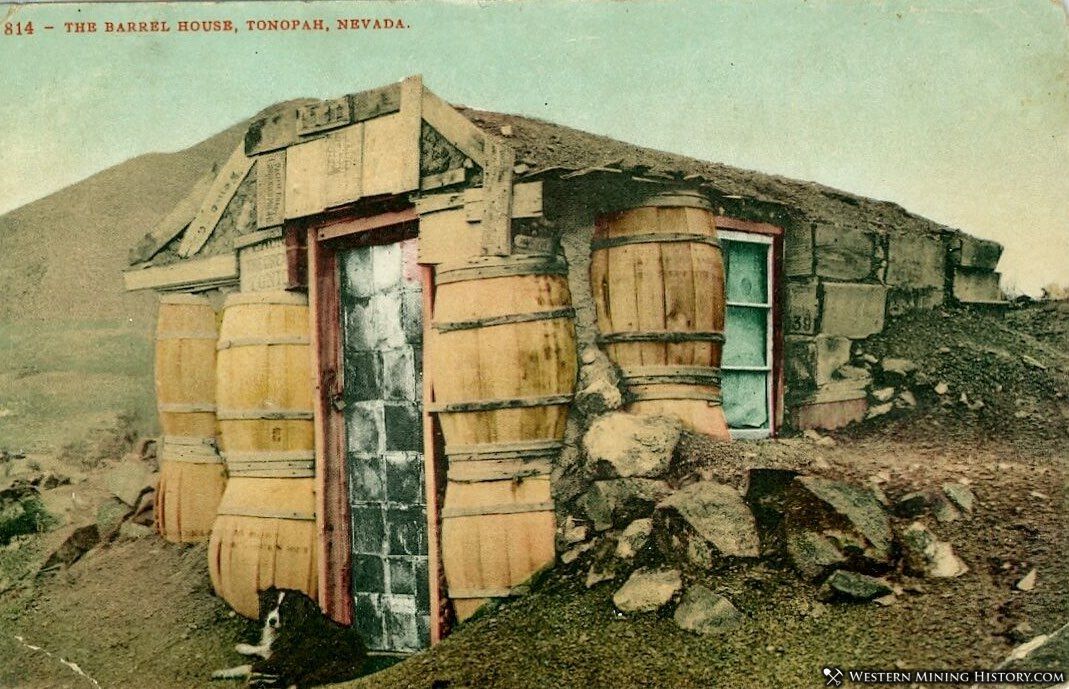 Another innovative type of construction that was not uncommon in Nevada mining camps was the bottle house. Tom Kelly's bottle house, built in 1906 at Rhyolite, Nevada, is the most famous example. This bottle house has been preserved and can be visited today.
At the time that Tom Kelly built his house, there were over 50 saloons operating at Rhyolite. Kelly took advantage of this free supply of material and collected over 50,000 bottles over a period of six months to use in the construction of his three-bedroom house.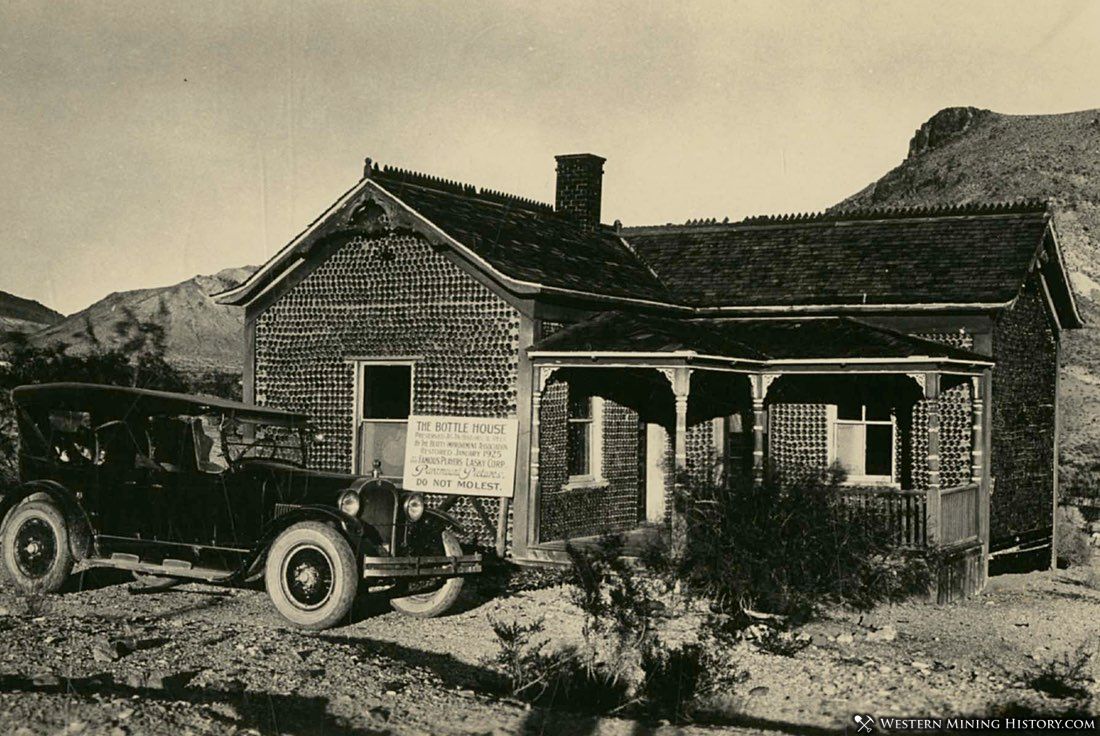 While desert mining camps lacked timber, they always had plenty of bottles. This bottle house was built in Tonopah around 1910.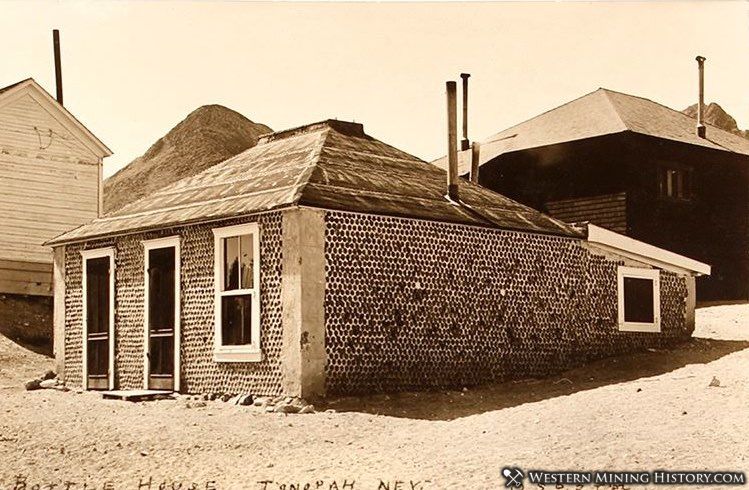 Another boom town with a lot of saloons was Goldfield, Nevada. This 1906 bottle house is another example of a home built with the thousands of bottles that were discarded daily by the dozens of saloons operating at the time.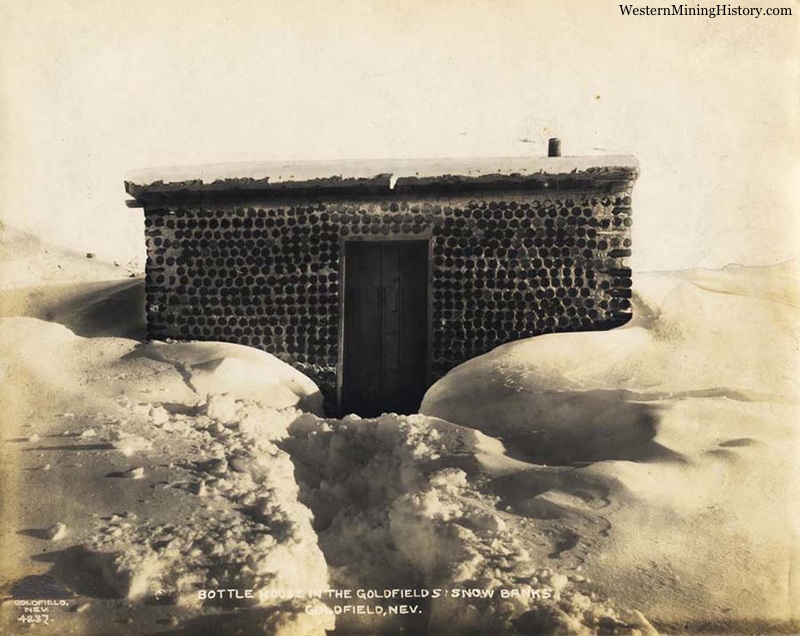 Another common form of shelter in desert regions was the dugout. Dugouts were characterized by being partially buried in the ground or into the side of a hill. Not only did dugouts require few materials for construction, they provided effective shelter from the elements in harsh desert climates.
This is Randsburg, California dugout image details the rock work used to finish the home that is complete with a chimney. Note the dutch oven for cooking in the foreground.
This Colorado dugout was likely located in the coal mining region around Trinidad. The placement in the side of the hill combined with the dirt roof undoubtedly provided shelter from both hot summers and cold winter nights. The men in the photo appear to be coal miners.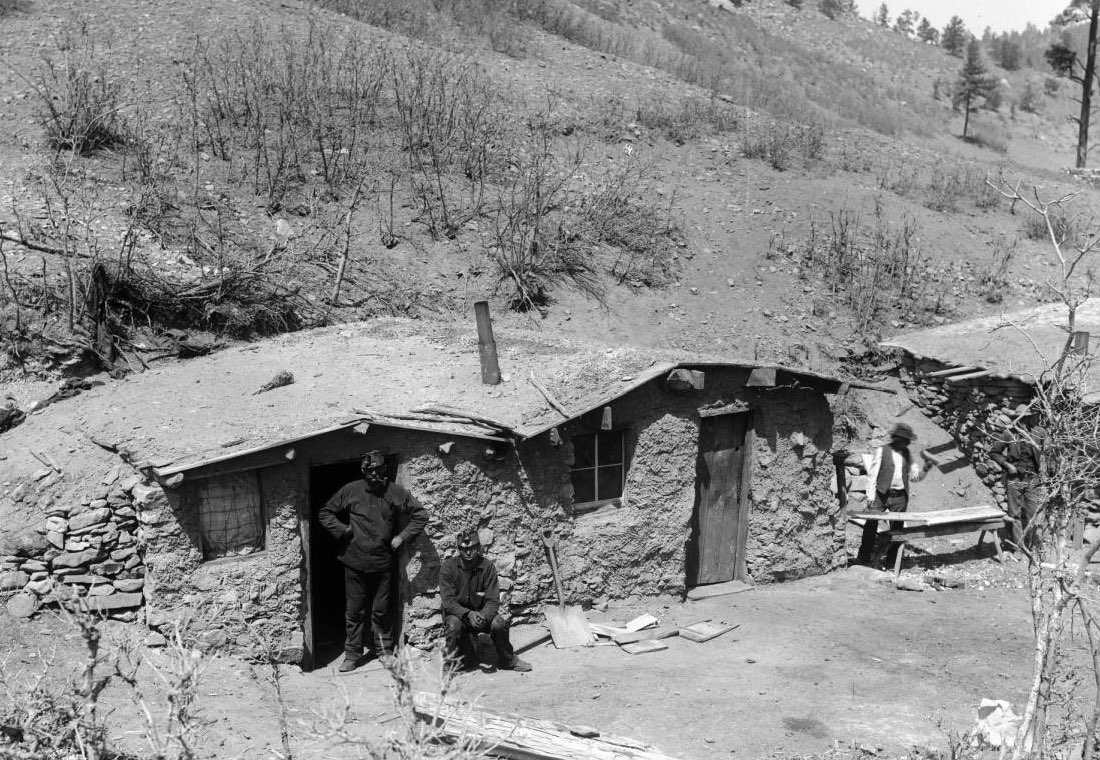 Dugouts provided shelter for many miners during the rush to Goldfield, Nevada starting in 1903.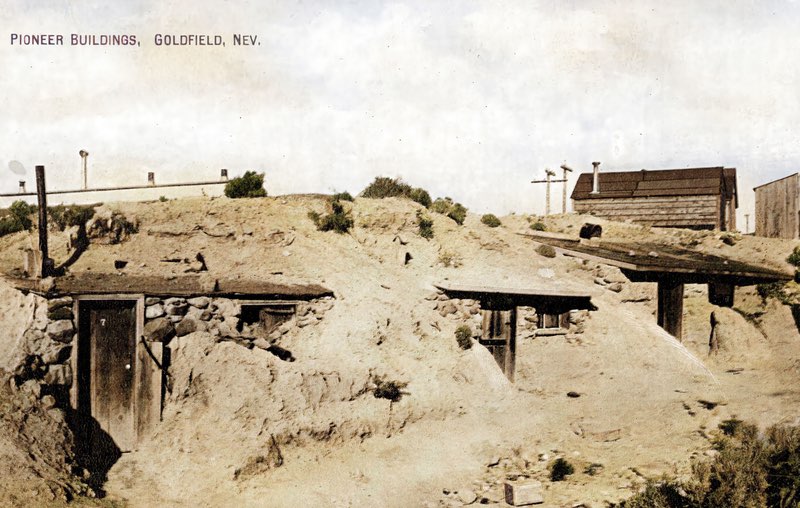 This dugout in the Salmon River region of Idaho is built into a steep hillside, and almost looks like a cave. It was likely built to provide shelter from harsh Idaho winter weather.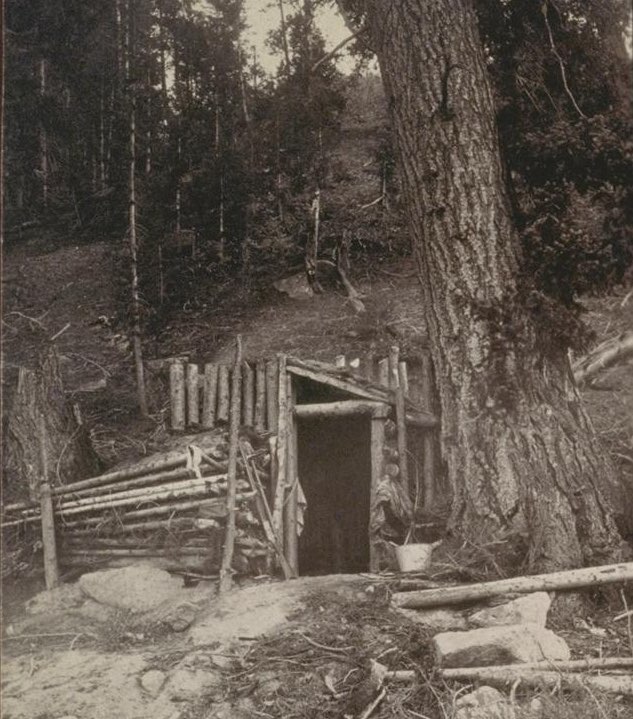 These unique miner's homes are more examples of the ingenuity and determination of the pioneers that settled the American West. Thankfully some of these structures where documented by photography so that new generations can witness how these pioneers lived during an important time in US history.