Gold Point History
The following text from a historical sign summarizes the history of Gold Point:
Gold Point was initially called Lime Point for the nearby lime deposits found in 1868. Processing difficulties in the 1880's discouraged silver mining locally.
Goldfield ore discoveries in 1902 stimulated area mining interest and high grade hornsilver was discovered here in 1908. The name was changed to Hornsilver & a typical mining camp development occurred. A newspaper, post office, stores, and saloons began operations, and a town of over 225 wood-frame buildings, tents, and shacks appeared.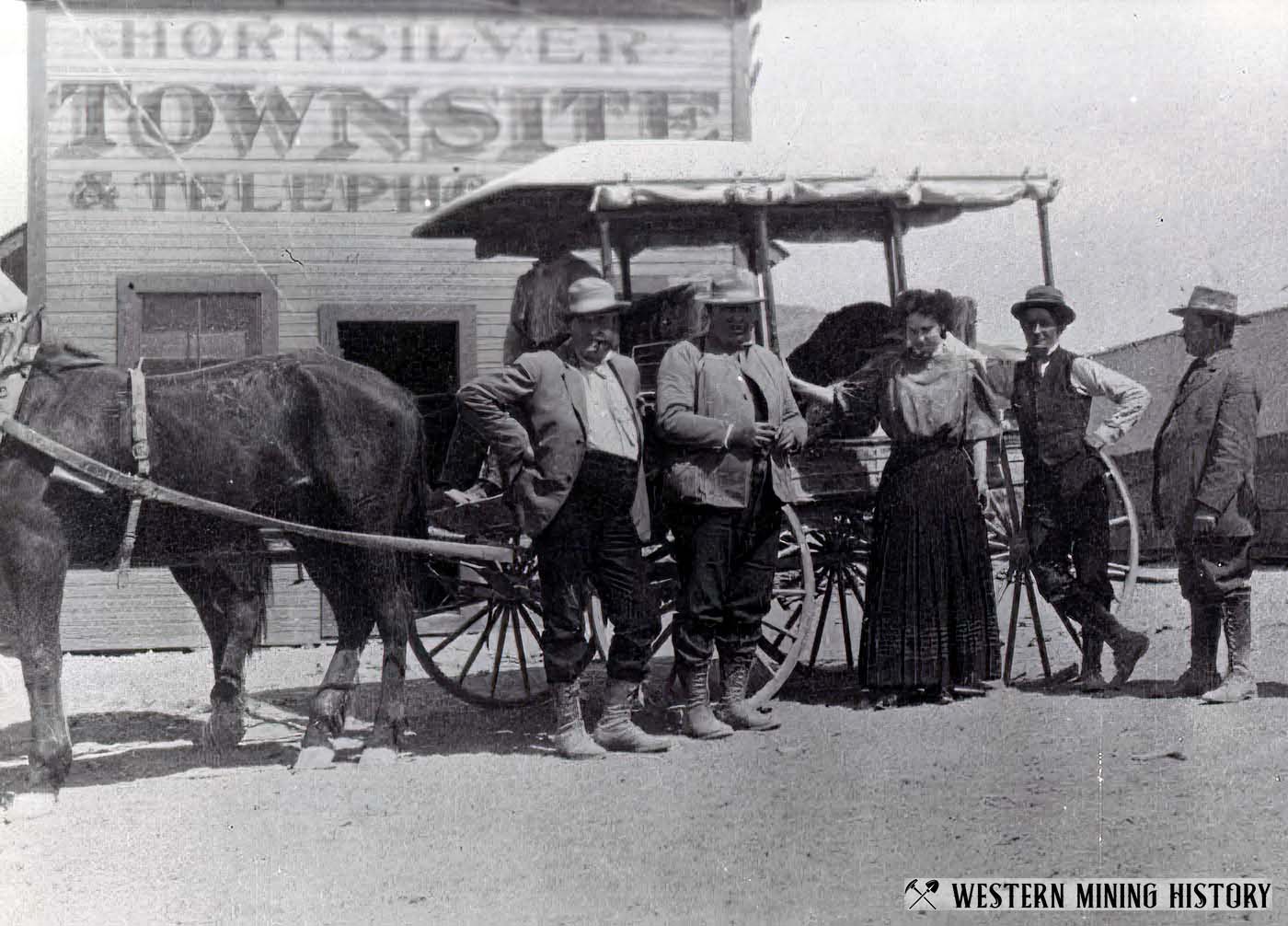 Stage arrives at Hornsilver 1908
The camp assumed the name Gold Point after 1930 when more gold was being mined than silver. Miners were drawn away to essential World War II industries in October 1942, and major mining efforts ceased at Gold Point.
Gold Point in the New Century
Gold Point of the late 1800s, known as Lime Point, was a minor outpost that never had a post office and was likely completely abandoned on more than one occasion. It wasn't until the discovery of high grade silver ore that a rush to the location finally resulted in a permanent settlement.
The 1908 rush resulted in Hornsilver being established and by may the camp had a post office and a newspaper. Newspapers declared that Hornsilver was the "latest wonder in Nevada mining districts" and that new stores were opening every week.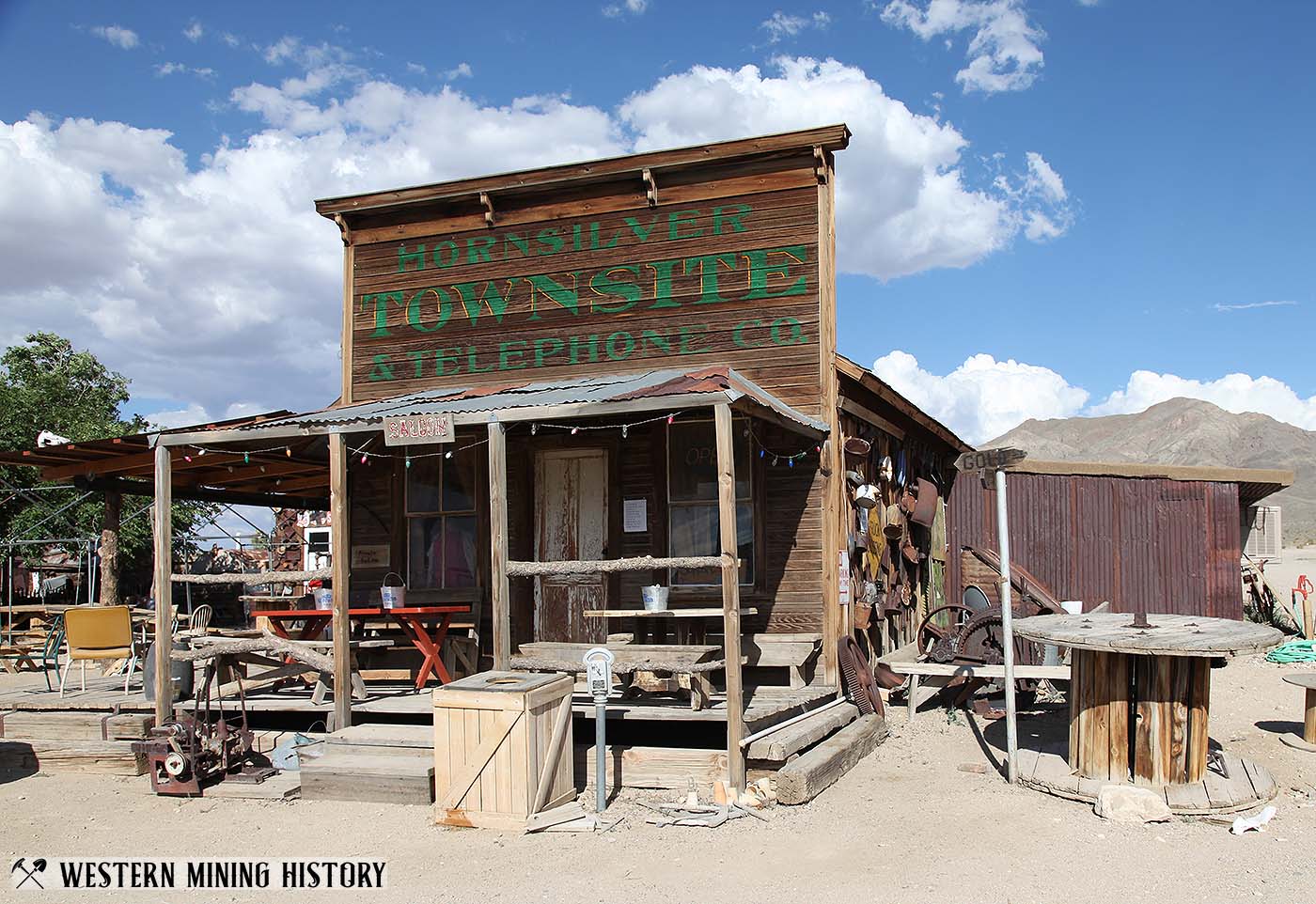 Historic saloon at Gold Point, Nevada
Mining slowed down in 1909 as a result of litigation and inefficient milling operations. By 1915 the mines were once again in full production and the camp was doing well.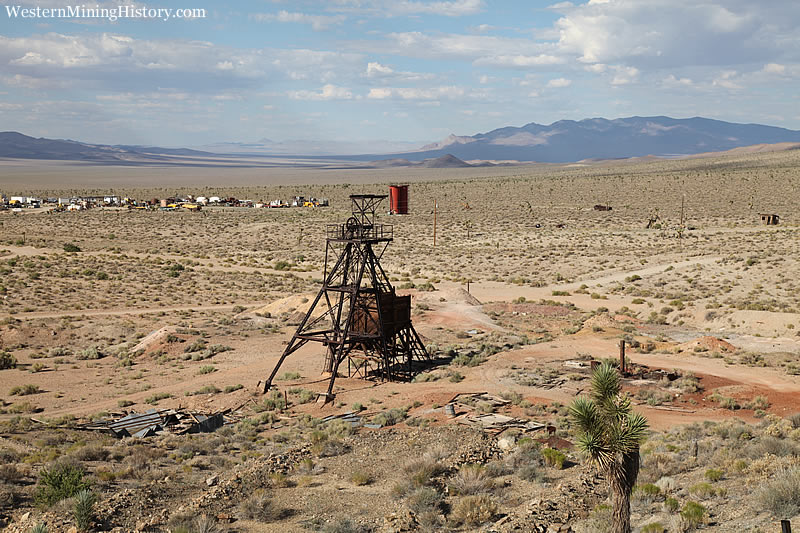 In 1922 the Great Western mine, the largest producer at Hornsilver, was purchased by Charles Stoneham of the New York Giants baseball team. In 1932 the name of the town was changed to Gold Point due to the fact that more gold was being produced than silver.
The Gold Point post office was active from 1932 to 1968.