Lucky Boy History
Lucky Boy was founded around 1908 after the discovery of rich silver deposits. The town had a post office between 1909 and 1913.
The primary mines that served the town were the Mountain King and Lucky Boy, both silver mines. The 1912 edition of the Nevada Annual Report of the State Inspector of Mines mentions the downturn of the Lucky Boy mines: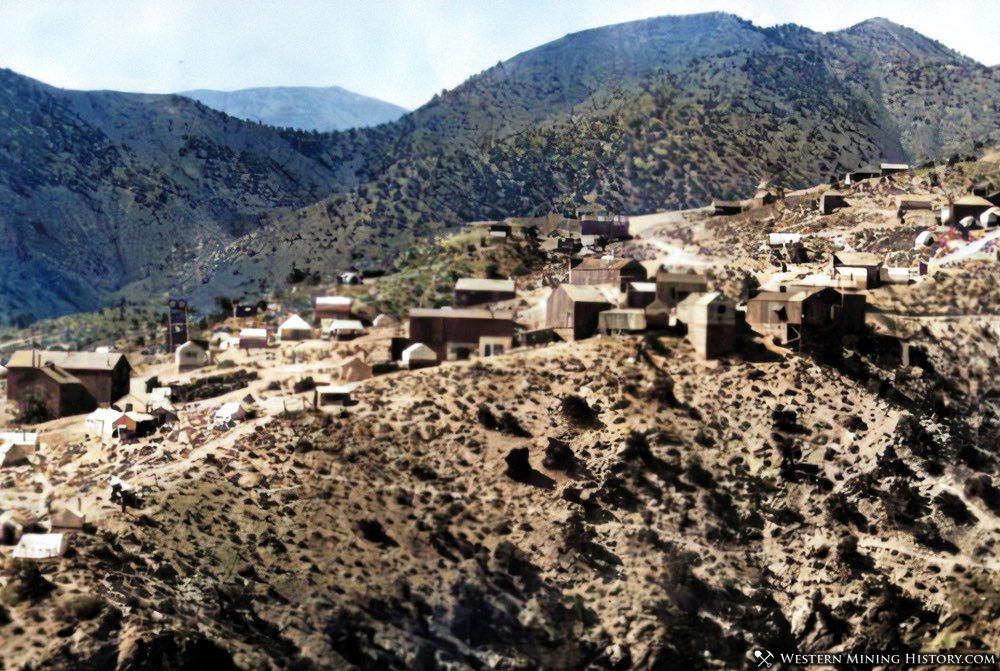 Lucky Boy, Nevada ca. 1909 (enhanced photo)
"Lucky Boy, a few short years ago a great producer, for some unaccountable reason received a setback. But just at a time when most in need we learn that J.H. Miller and associates have made all the necessary arrangements to run a 6,000-foot tunnel to drain that former splendid shipper, the Mountain King, and there is no doubt but that it will mean further prospecting of many ledges in the Lucky Boy group."
Hauling lumber at Lucky Boy, Nevada ca. 1910
Since the Lucky Boy post office closed the following year, it would seem the development efforts at the Mountain King mine did not produce the desired results.
Lucky Boy was a short-lived camp and not much information is available about life in the community. However, an October 15, 1909 edition of the Deseret News describes a bad stage accident near Lucky Boy: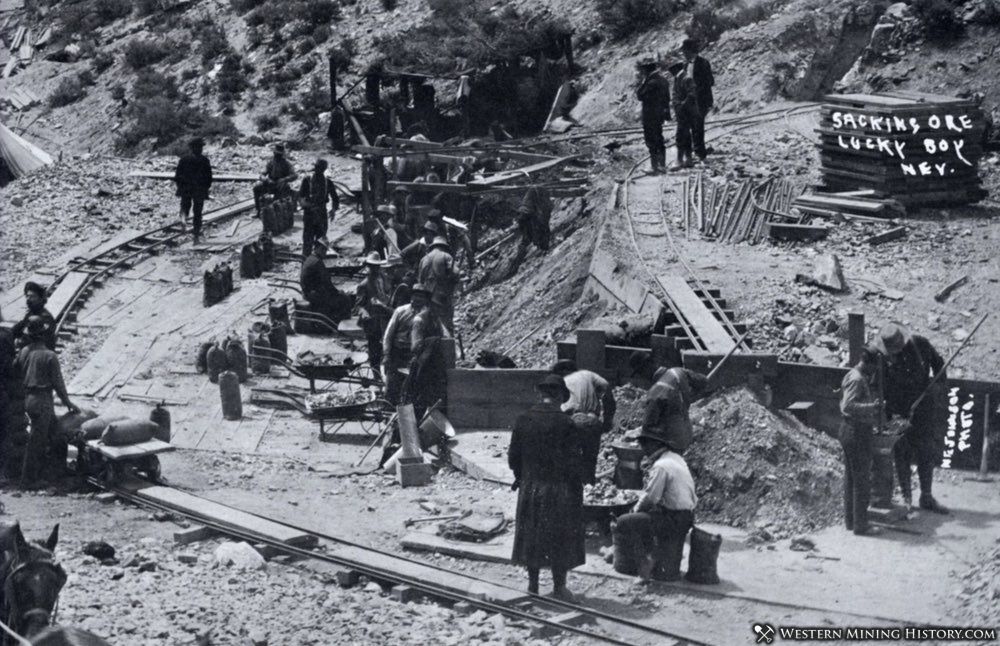 Miners working at Lucky Boy, Nevada
"One man lies at the point of death and several others injured as the result of a hair-raising ride taken in the Bodie-Thorne stage near Lucky Boy, Nevada, last evening. When the six spirited horses took fright on the Bodie grade desert and dragged the passengers down a steep grade at lightning speed. Driver Frank Williams was thrown out and dangerously hurt. It is thought that he suffered internal injuries, and little hope is held out for his recovery."
"The passengers who sustained severe injuries were S.W. Martin, a prominent Manhattan operator, Melo Plomez and Florence Florence, an employee of the Mono mill, all of whose injuries, while serious, are not necessarily fatal."
Nevada Mining Photos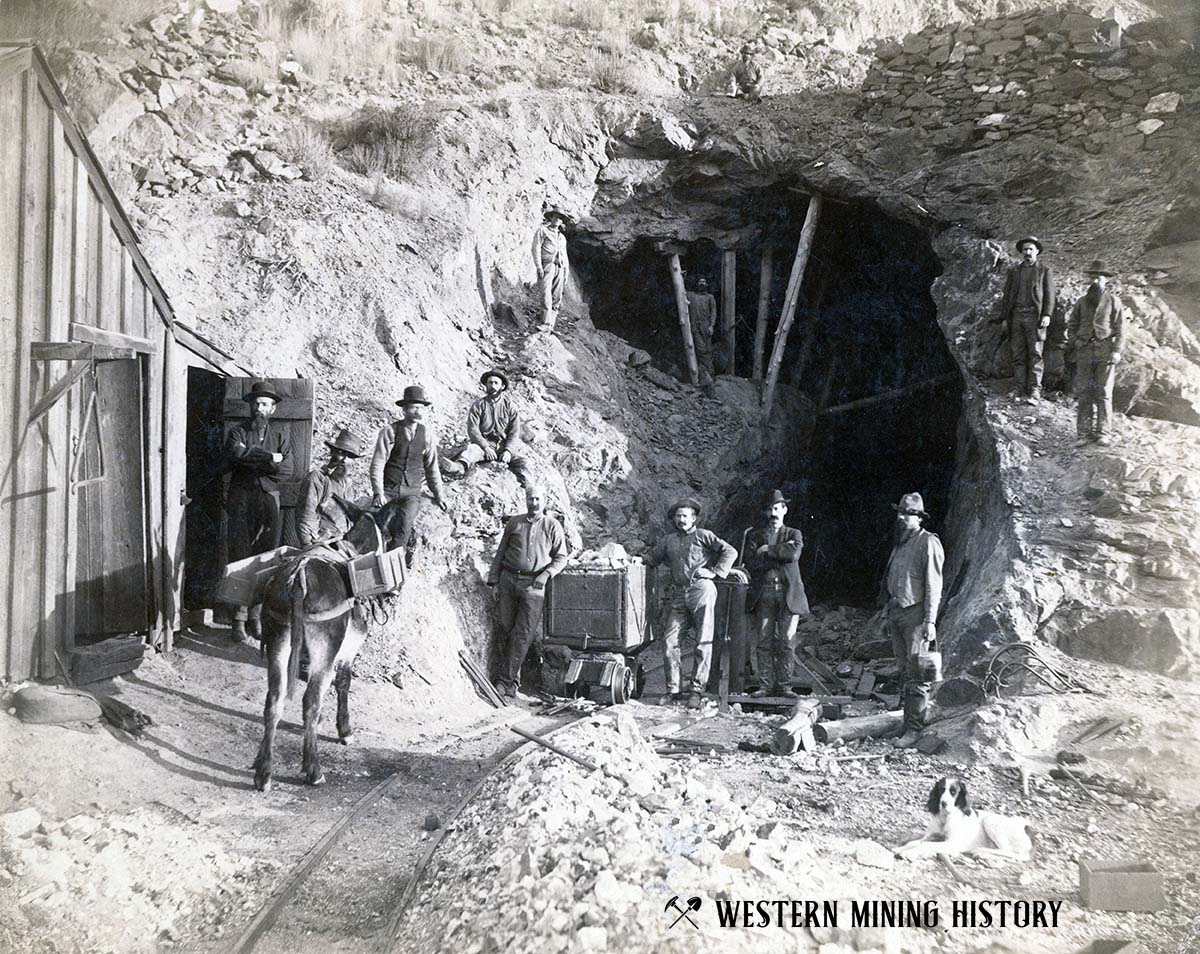 A Collection of Nevada Mining Photos
A Collection of Nevada Mining Photos contains numerous examples of Nevada's best historic mining scenes.