Gold Hill History
The town of Gold Hill started out as a farm owned by Thomas Chavner. Chavner bought the land in 1857 and despite rich gold strikes in the area, the land would remain a farm for decades.
In 1860 the famous Gold Hill pocket mine was discovered by Chavner and a few other men at a location that was 2 miles northeast of Chavner's farm. Chavner and his associates pulled $700,000 in gold from the mine in just eight months, and enormous sum at the time. The mines was worked out, but the owners had become a wealthy men during the mines short eight-month life span.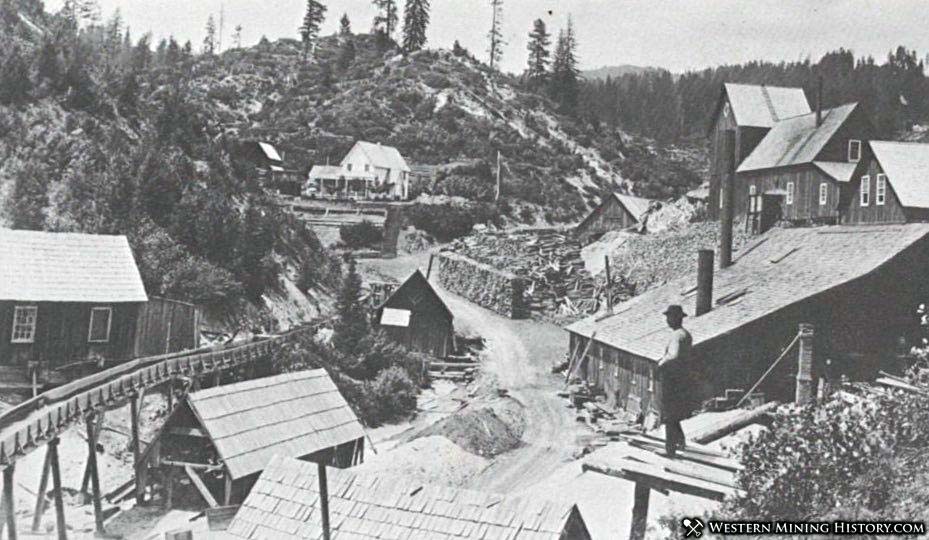 Gold Hill Pocket Mine
Chavner used his newfound wealth to expand his land holdings. When the railroad arrived in 1883, he sold right-of-way through his land and platted the town site of Gold Hill, named after the incredibly rich mine that was the source of his wealth.
Gold hill quickly became the rail hub and supply center for the area. Gold mining was still a major local industry and Gold Hill quickly grew into a prosperous town serving both the mines and timber and agricultural industries.
A post office was established in 1884. The town was incorporated in 1895.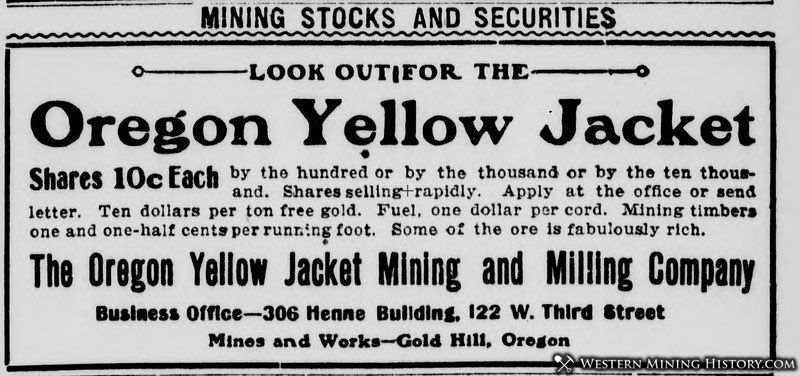 Gold Hill Pocket Mine
Gold mining was still active during the first decade of the 1900s, but after that the mines waned and Gold Hill declined.
Agriculture, particularly vineyards and orchards, provided long-term economic activity that kept the town alive through difficult years. Today Gold Hill is an active town that serves as a satellite settlement to the nearby cities of Medford and Grants Pass.
Oregon Mining Photos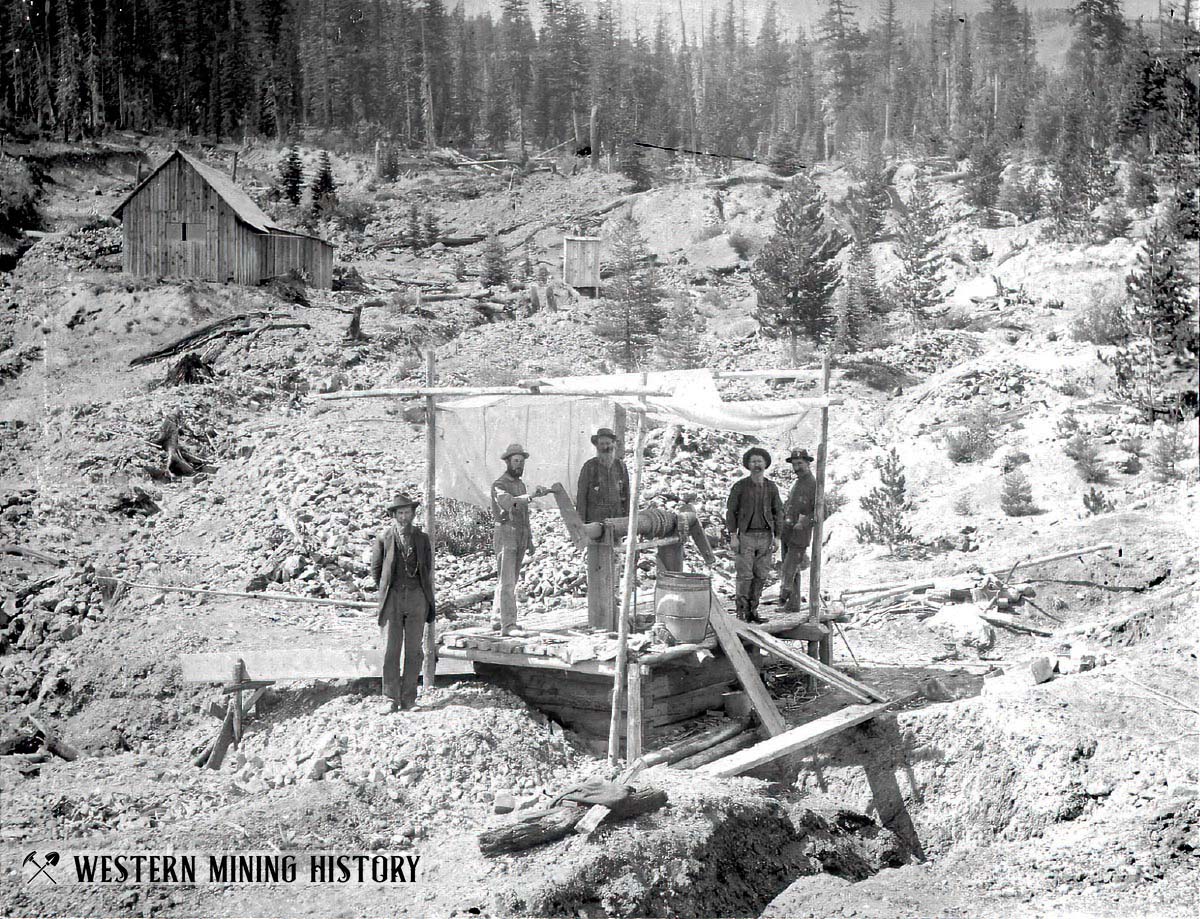 A Collection of Oregon Mining Photos
Check out this collection of some of Oregon's best historic mining scenes at A Collection of Oregon Mining Photos.
Oregon Gold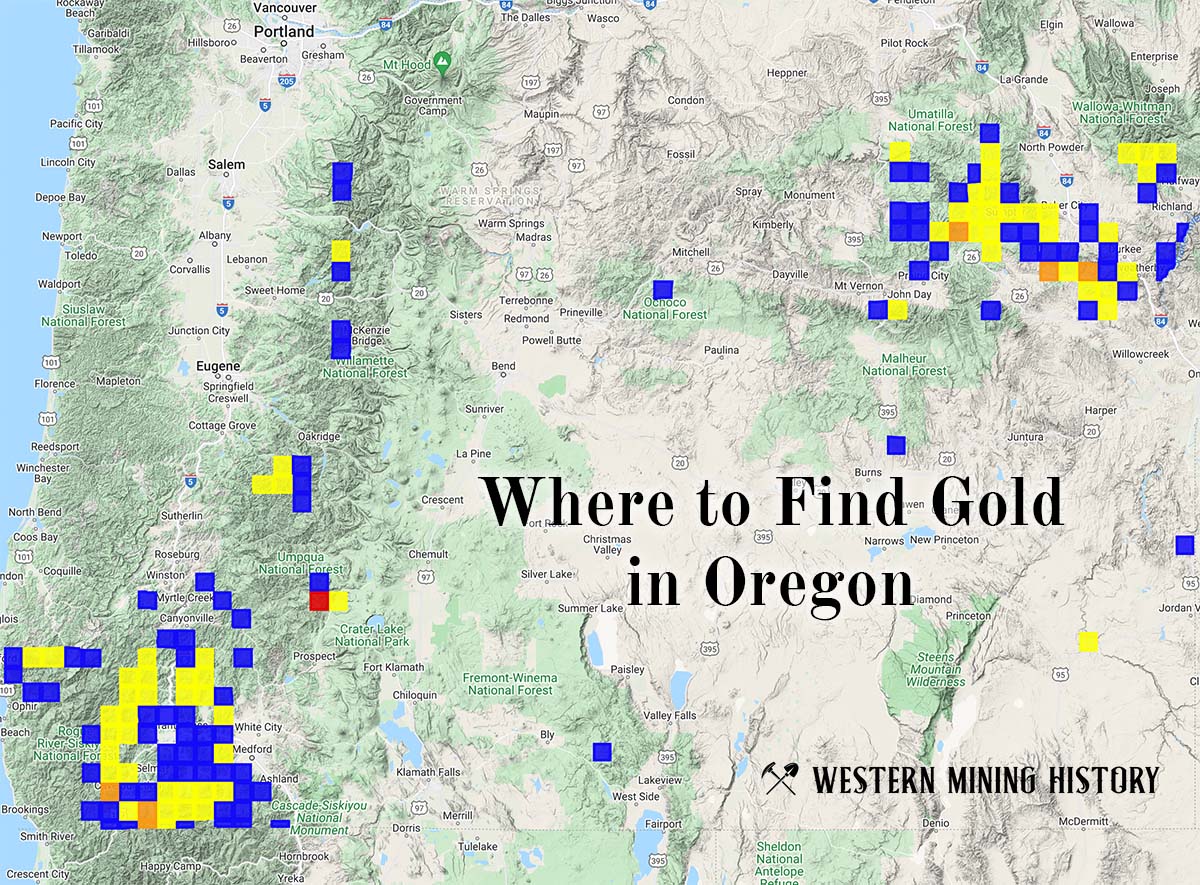 "Where to Find Gold in Oregon" looks at the density of modern placer mining claims along with historical gold mining locations and mining district descriptions to determine areas of high gold discovery potential in Oregon. Read more at Where to Find Gold in Oregon.