Maitland History
Maitland was originally known as Garden City, and was one of the many settlements that appeared during the Black Hills Gold Rush of 1876-1877.
Garden City was one of the original settlements in the Deadwood-Two Bit district. While it was a significant town with over 50 structures, it was overshadowed by nearby towns like Central City and Deadwood. Garden was the location of several substantial ore mills.
Garden City waned as the nearby mines played out, but got a new lease on life after 1900 when Alexander Maitland formed the Penobscot Mining Company, reviving the mining industry. The town was rechristened "Maitland", and had a post office from 1902 to 1925.
Nearby Mining Towns
These are a selection of notable mining towns near Maitland.
Central City
Central City, South Dakota was one of the Black Hills earliest, and most important mining settlements. In 1877, a conflict between the neighboring Aurora and Keets mines resulted in the death of one of the mine owners, and later the same year a strike at the Keets required intervention by Sheriff Seth Bullock and federal troops.
Deadwood
Deadwood, South Dakota is one of the West's most historically significant mining cities, and the location of some of the Wild West's most notable events. Deadwood has seen extensive preservation of its historical buildings, and is a popular tourist center.
Lead
Lead, South Dakota is the location of the Homestake - the nation's greatest gold mine. This mine operated for 125 years and produced over 40 million ounces of gold. As the mine grew, so did Lead, becoming one of the West's most important mining cities.
Mining in the Black Hills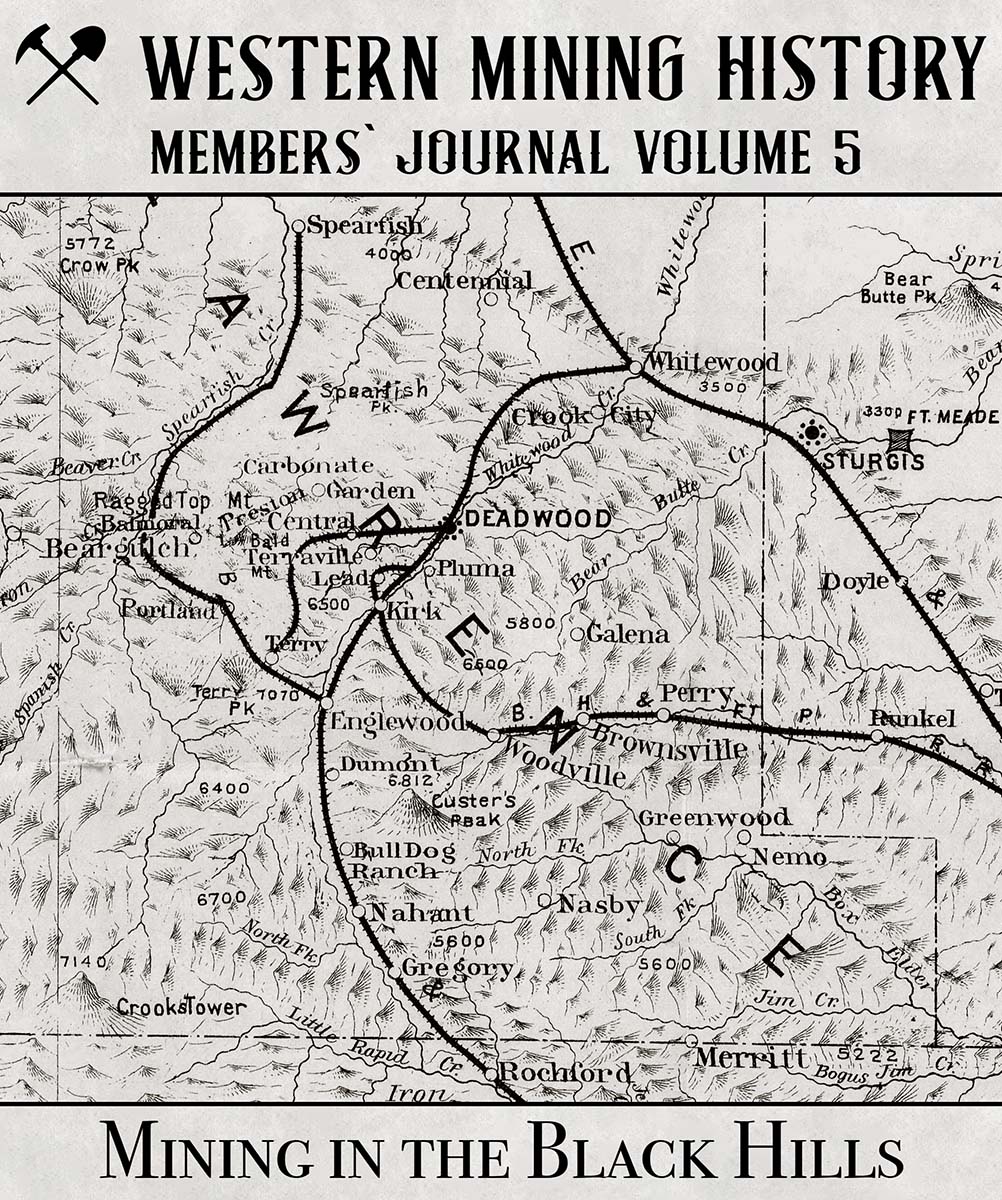 Mining in the Black Hills
Western Mining History Member's Journal Volume 5: "Mining in the Black Hills", takes a closer look at the distribution of mining districts and towns the Black Hills of South Dakota.
Deadwood: The Ultimate Photo Collection
The Black Hills Gold Rush was one of the most significant historical events in the western United States. Deadwood: The Ultimate Photo Collection contains over 50 images capturing the early history of this famous gold region.