Reprinted from Abandoned California: King Solomon Mine by Cynthia Ackley Nunn (Fonthill Press 2019).
The King Solomon mine, a monolithic structure from a bygone era, stands alone atop the Rand Mountain range, a silent witness to the joys, sorrows and deaths of those who sought the riches from beneath the earth.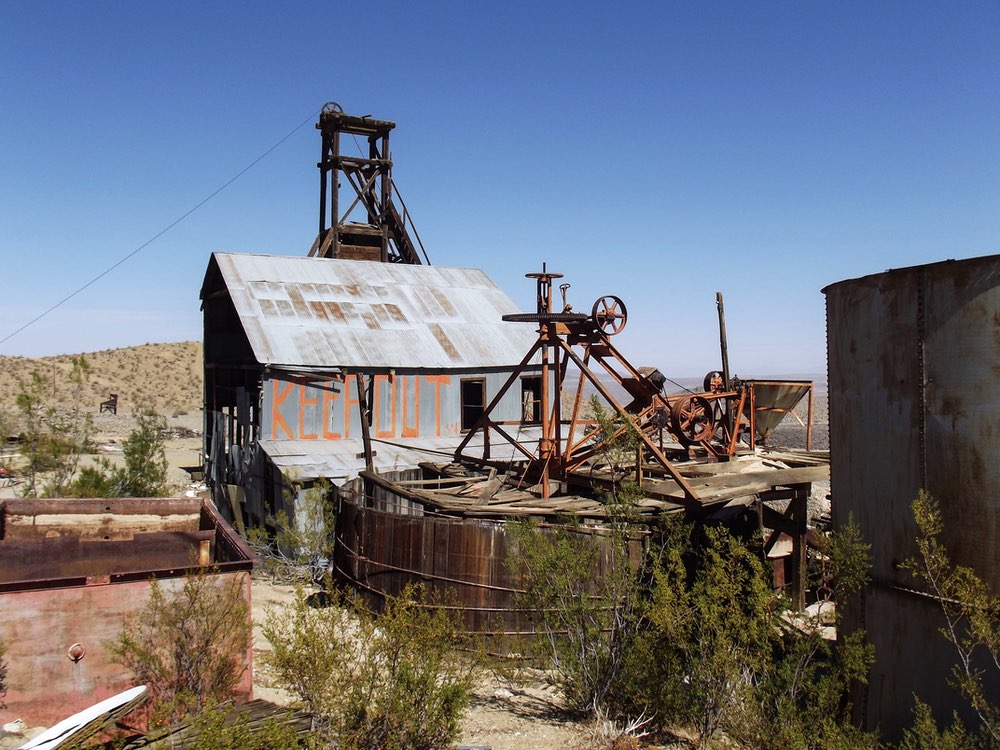 In 1896 gold was discovered here by three brothers from Devonshire, England, Henry, Harold and Louis (Rodolph) Ashford. Their father, John Ashford, was an inventor and a man of great intelligence. However, he was not a man of great wealth, so it is possible that these three sons were sent to the United States to make their own fortunes. This was the era of Remittance Men from the United Kingdom, as well as mainland Europe. Families found it easier (and cheaper) to send younger sons to the States, with many receiving a monthly or yearly remittance for living expenses.
Some were not as fortunate and arrived with just enough money in their pocket to keep them for a month or two. When the Ashford brothers discovered gold they didn't have enough money to fund the venture, which required them to bring in Thomas Bull and W.C. Andrews, who fronted most of the $200,000 to get the ball rolling.
They couldn't have found a more inhospitable, desolate region to operate, with the lack of water making it an even riskier endeavor. Luck was on their side and their gamble paid off when the King Solomon ended up being one of the richest producers in the State of California.
Not all were so lucky. Many miners, who hoped to make their own rich strikes, often ended up disappointed and destitute, left with no other option than to work for a larger mine owner. The hours were long, the work was hard, and the pay was low, but at least it provided a steady income and bread on the table. Sadly, it was also a widow and orphan maker. Many a man never came home at the end of his shift, another bloody and broken sacrifice to the Gods of All that Glitters.
As far as mining accidents went for that era the King Solomon seems to have had less than most. One can hope that this was down to more savvy mine owners who realized that an unsafe mining operation would have a harder time getting dedicated workers.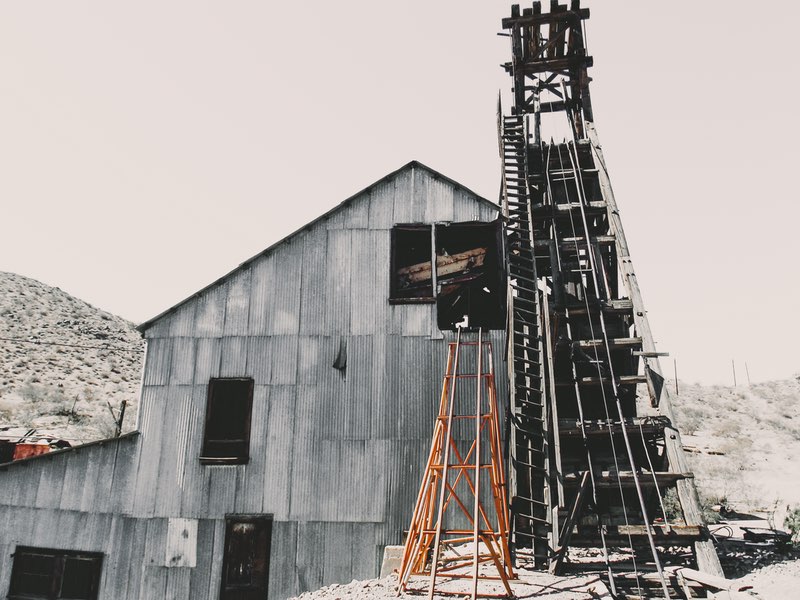 Nearby was the quickly growing town of Johannesburg, sister to Randsburg over the hill and nearby Osdick/Red Mountain. But unlike her neighbors, Johannesburg was more sedate, a true family town. There was the rare saloon, but this was a clean town, where those who worked in the shadier occupations of prostitution and gambling were not welcome or tolerated. This was the ideal place for a miner with a family to settle and put down roots in the hot Mojave Desert.
The King Solomon was a steady producer for many years, providing reliable work and wages, which in turn built the economy of the thriving towns in the area.
When it was sold to Edward Shipsey in 1912 the mine continued to be successful, and Edward soon brought in his brother John as a partner. Within three years they would pull over $1,500,000 in gold from that mountain. Tragedy struck in 1924 with the horrific death of his brother John, and not long after Edward took on a less hands-on role in operating the mine and leased it out. Today the mine is out of operation but is still under the control of the Shipsey Mining Company.
The King Solomon mine might be silent now, but it still serves a valuable function as a piece of history that we can actually see, even if just from a distance. It is a tangible reminder of the lengths men will go to in search of wealth and riches, even if it means some will die in the process. It also reminds us of a time when life was harder, without the modern conveniences and luxuries we've become accustomed to, and yet these people survived, dealing with daily hardships that we can only imagine without full comprehension.
Yet among the struggles to provide for themselves and their families in such a harsh environment they still found joy and reason to laugh, at least most of them did. We have become such a soft and spoiled society that I doubt many of us would be hardy or strong enough to deal with half of what was just part of their every day lives. The King Solomon stands as a testament to their fortitude and determination, more than worthy of its place in California history.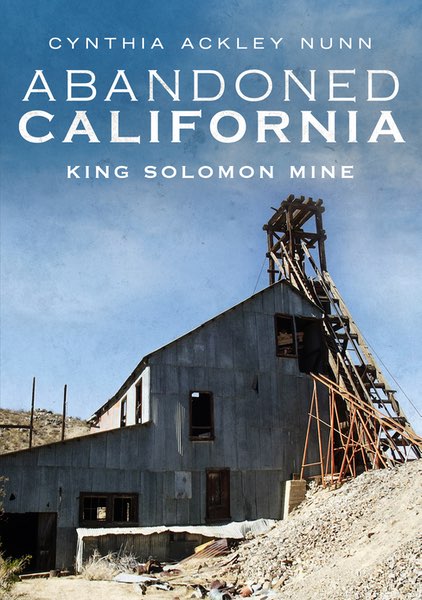 My book, Abandoned California: King Solomon Mine, is a history of the mine from its beginnings until shut-down. For those interested in the workings of the mine I have included chapters on the functions of the hoist house, headframe, mill, chemical process and other aspects of what goes into processing ore. Loaded with 140 images, both historical and recent, I bring you a visual tour of the King Solomon Mine, enjoyed from the comfort of your own home, safe from the hot desert wind and blowing sands.