Silver Mountain History
The initial camp was known as Kongsberg or Konigsberg and was founded in 1858 by Norwegian miners. The camp remained small until 1863, when the discovery of rich silver ore resulted in the rush to Silver Mountain.
Konigsberg had a post office from 1863 to 1865 when the name of the town was changed to Silver Mountain. Silver Mountain became the first county seat of Alpine county in 1864.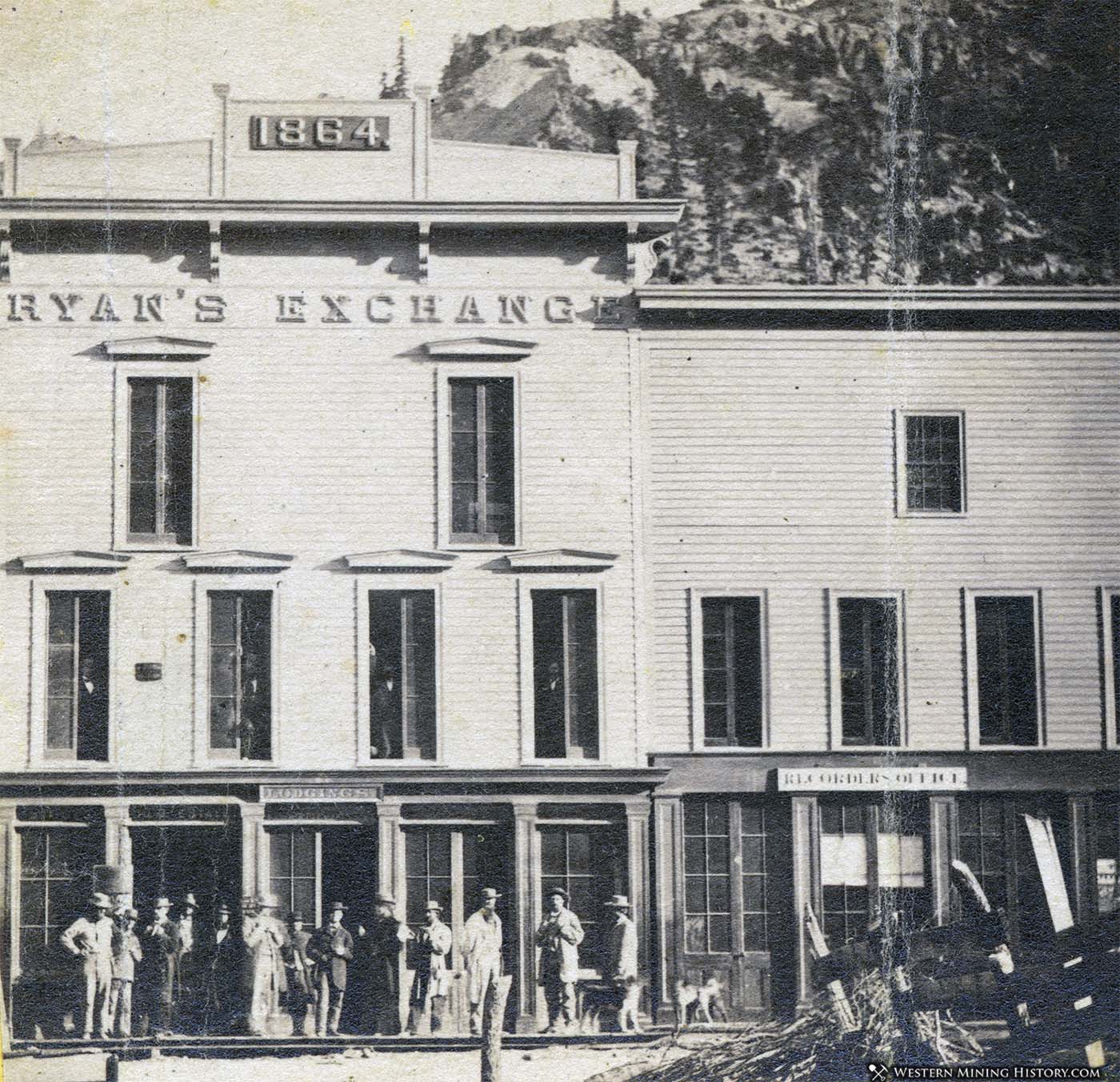 Ryans Exchange - Silver Mountain, California 1865
The Silver Mountain post office operated from 1865 to 1883.
Silver Mountain had over 3,000 residents in the mid-1860s. As the mines ran out, so did the town and in 1875 the county seat was moved to Markleeville. By 1886 Silver Mountain was abandoned. Today the only thing left are the granite blocks of the old jail.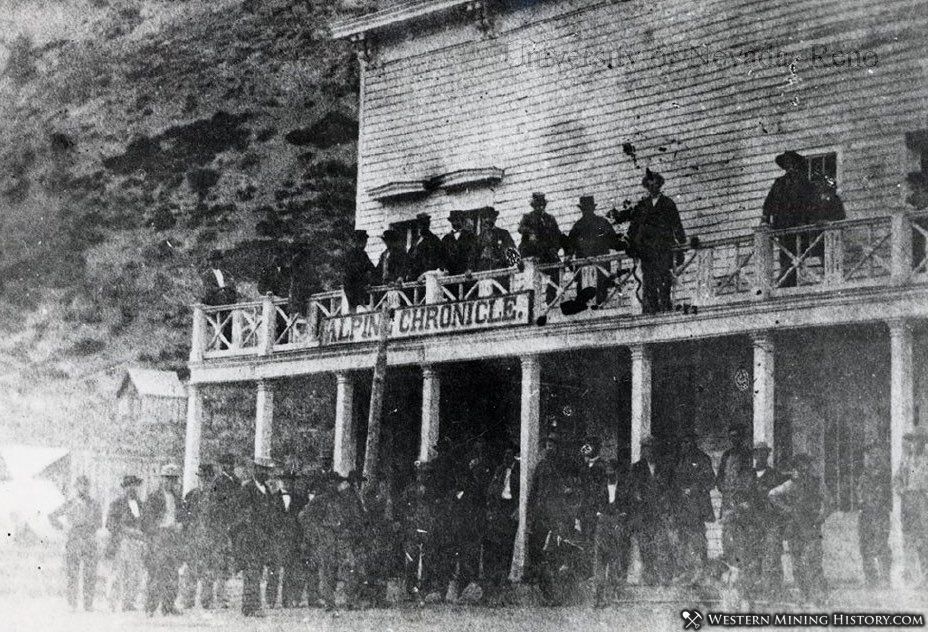 Alpine Chronicle building at Silver Mountain, California
The publication Up and Down California in 1860-1864; The Journal of William H. Brewer gives an account of Silver Mountain during the town's early days: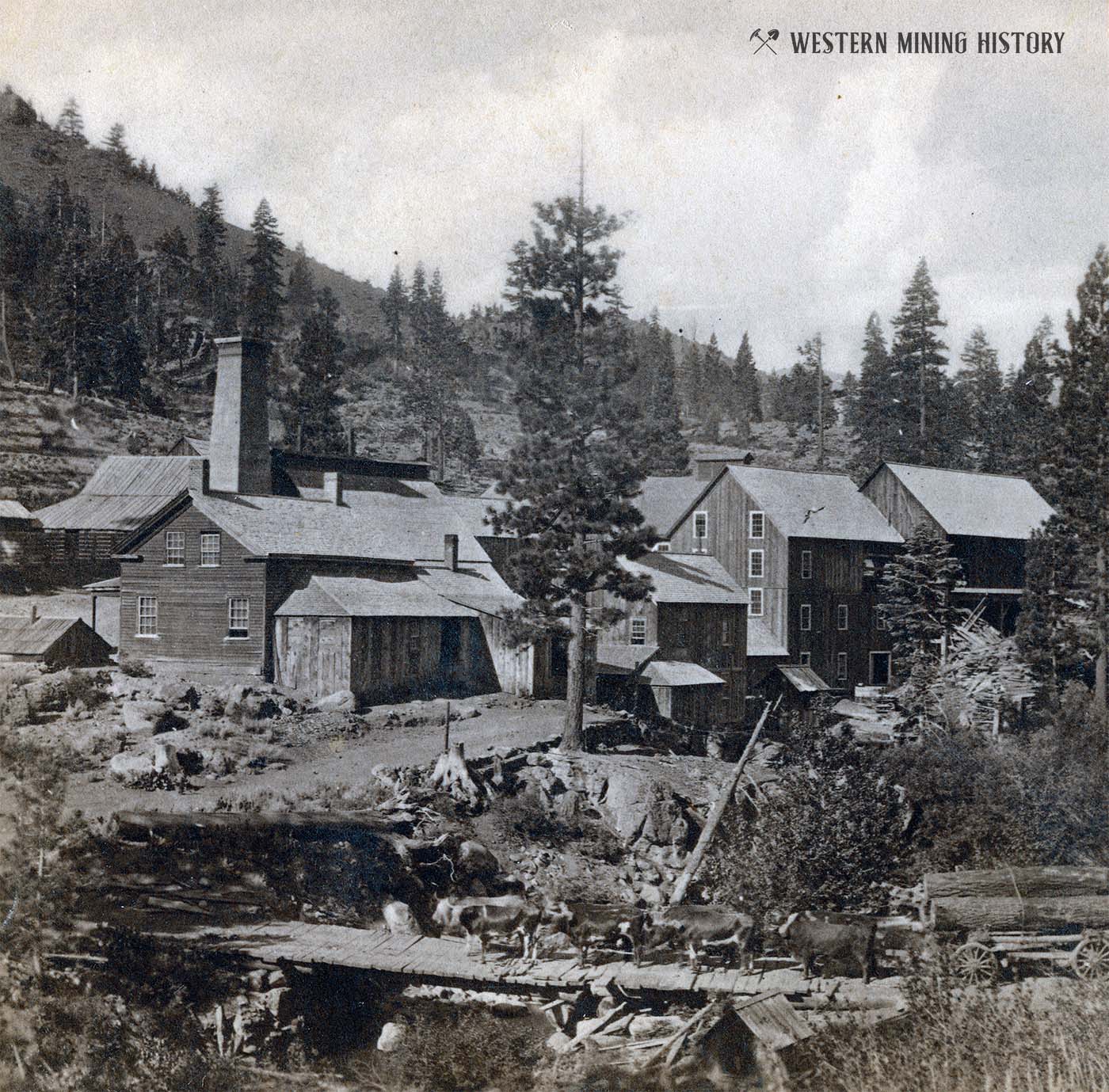 Exchequer Mill near Silver Mountain ca. 1870s
"Silver Mountain is a good illustration of a new mining town. We arrive by trail, for the wagon road is left many miles back. As we descend the canyon from the summit, suddenly a bright new town bursts into view..."
"Founded by Scandinavian miners as Kongsberg in 1858, Silver Mountain was the Alpine County seat from 1864 to 1875. In 1878 news of a silver strike in Bodie emptied the town of most residents. Silver Mountain turned into a ghost town as businesses closed. Buildings like the old log jail were relocated to the new county seat in Markleeville."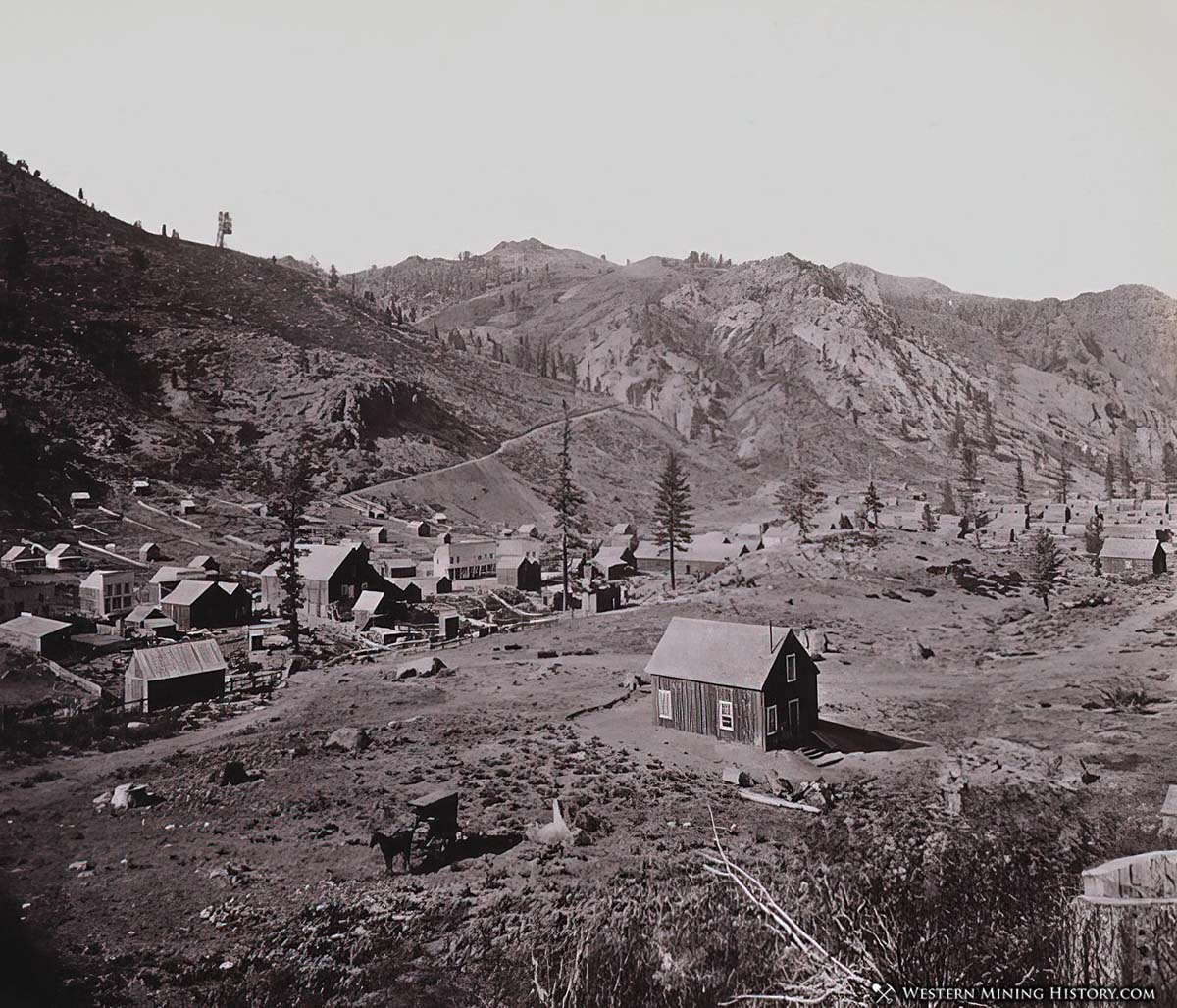 Early view of Silver Mountain, California
It All Started With The Gold Rush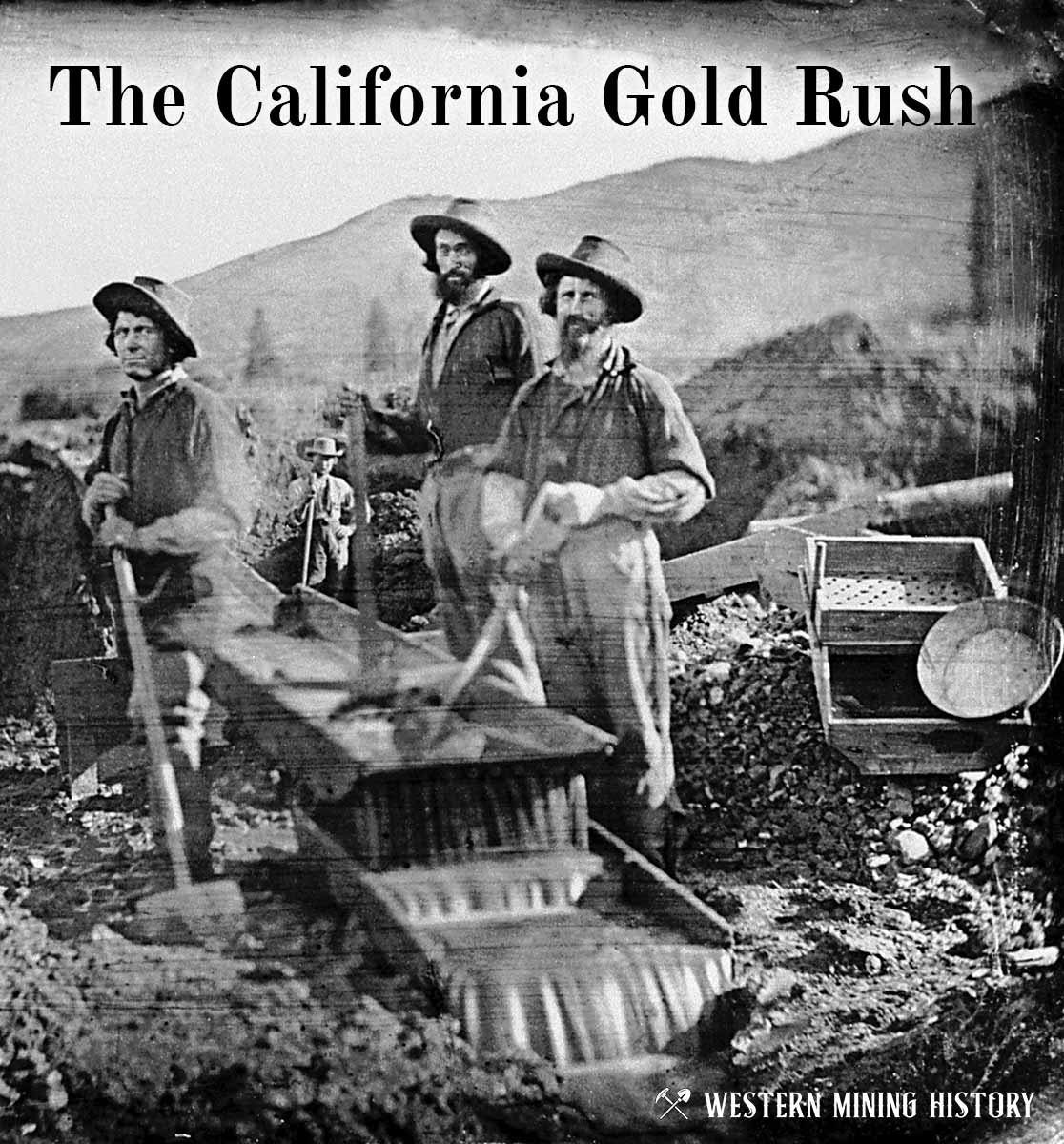 The great California Gold Rush kicked off the entire saga of western mining. Read about it at The California Gold Rush.
California Gold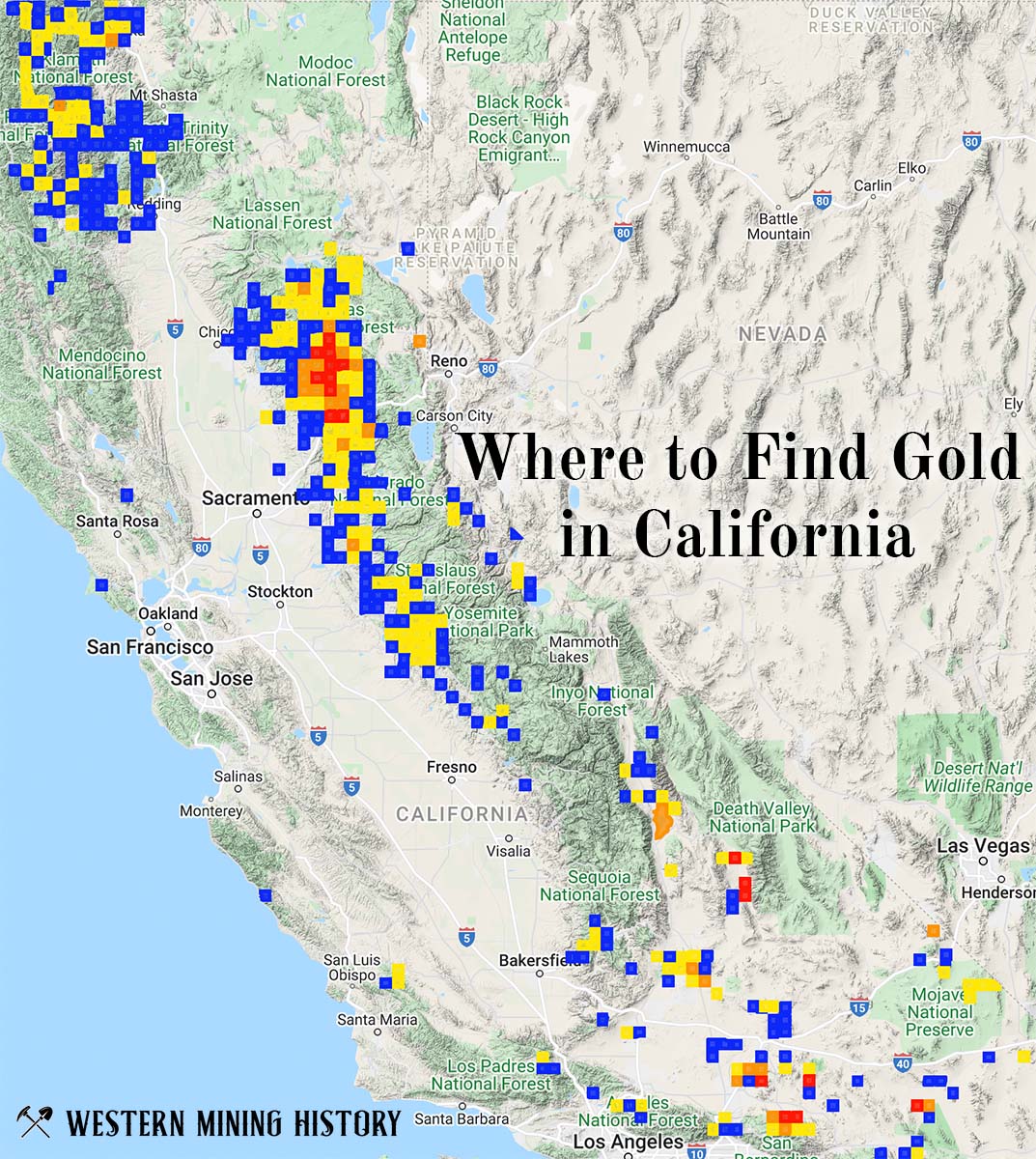 "Where to Find Gold in California" looks at the density of modern placer mining claims along with historical gold mining locations and mining district descriptions to determine areas of high gold discovery potential in California. Read more at Where to Find Gold in California.