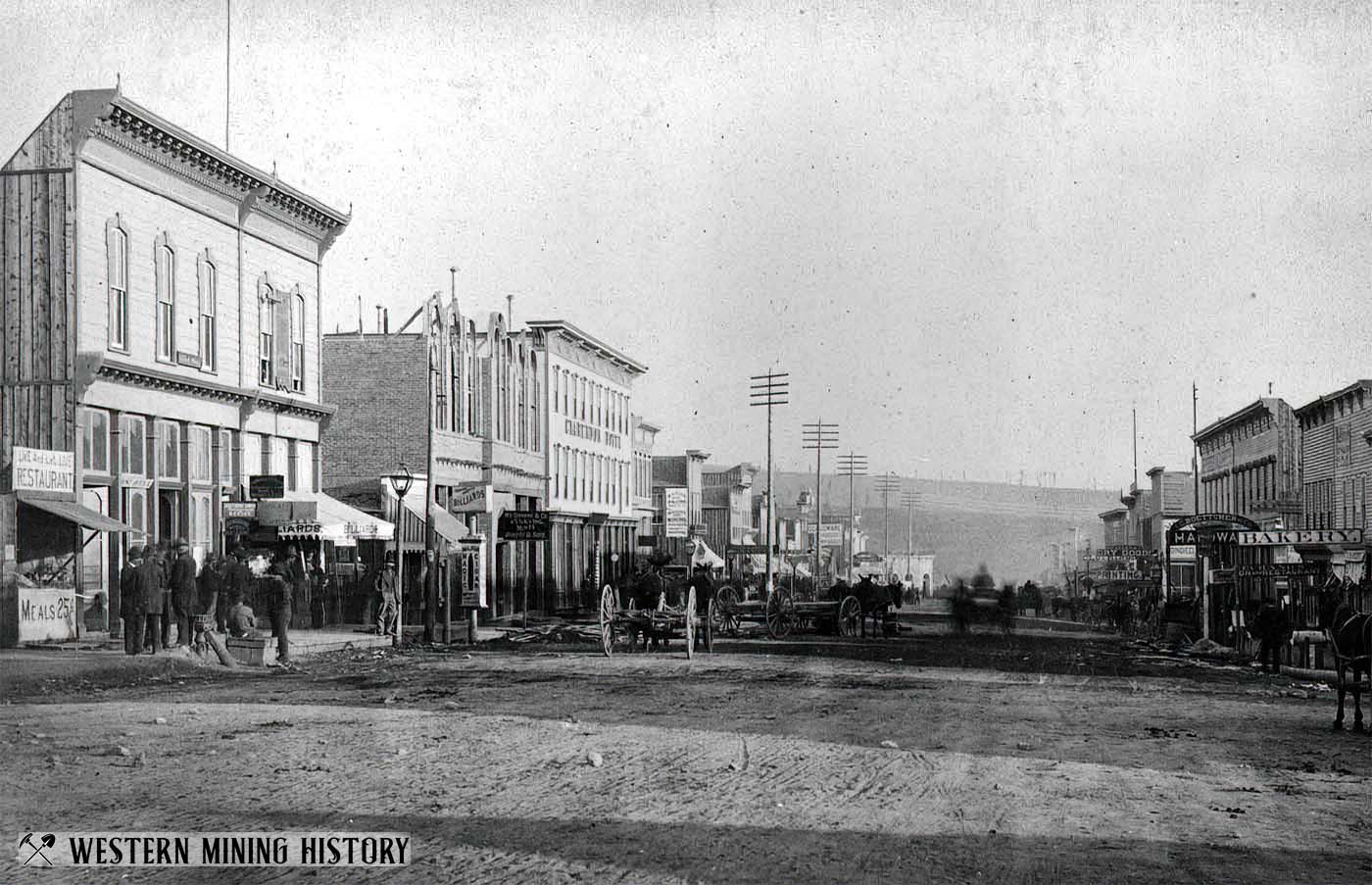 Leadville Details
Status: Active Town
Date Settled: 1860
Current Population: 2,456
Peak Population: ~50,000 (1882)
Elevation: 10,200 Feet ( 3,109 meters)
Primary Mineral: Silver
State: Colorado
Gallery: View 129 Leadville, Colorado Photos
Leadville Description
Abe Lee discovered gold in California gulch in 1860. Thousands worked placer gold in the area during the 1860's but as the gold ran out, most moved on. It wasn't until the 1870's that the black carbonate sands, that so inconvenienced the placer gold miners, were discovered to be rich ore of silver. In 1877 the silver boom began and the town of Leadville was officially organized in 1878 (although miners and settlers had gathered in the area for many years prior to 1878).

Leadville was one of the worlds largest (and most notorious) mining camps. At its peak in 1882, Leadville is estimated to have over 50,000 residents. Many outlaws called Leadville home. The silver baron Horace Tabor earned his riches here and the tragic story of Baby Doe Tabor also unfolded in Leadville.

Today Leadville is a colorful and historic town high in the Colorado Rockies (at 10,200 feet, it is the nations highest town). Many victorian buildings and homes have been preserved. The National Mining Hall of Fame and Museum is also located in Leadville.