Auburn History
While the gold fields in the southwestern part of Oregon were discovered about 1852, those of the Blue Mountains remained unknown until about ten years later. Early in the spring of 1862 D. Littlefield and a party of four or five men discovered the rich placers of Auburn.
In a very short time miners came pouring in from all directions, and the town of Auburn, laid out in June, 1862, grew rapidly, until in less than a year it contained 5,000 inhabitants. In those days the Blue Mountains were difficult of access, supplies having to be brought in from The Dalles, a distance of 300 miles.
Auburn was the first settlement of any size in eastern Oregon and was the first county seat of the newly formed Baker County. The placers at Auburn were exhausted quickly however, and by 1873 the population of Auburn had dwindled to about 200 people. The Auburn post office closed in 1903, and today nothing remains of the town.
Oregon Mining Photos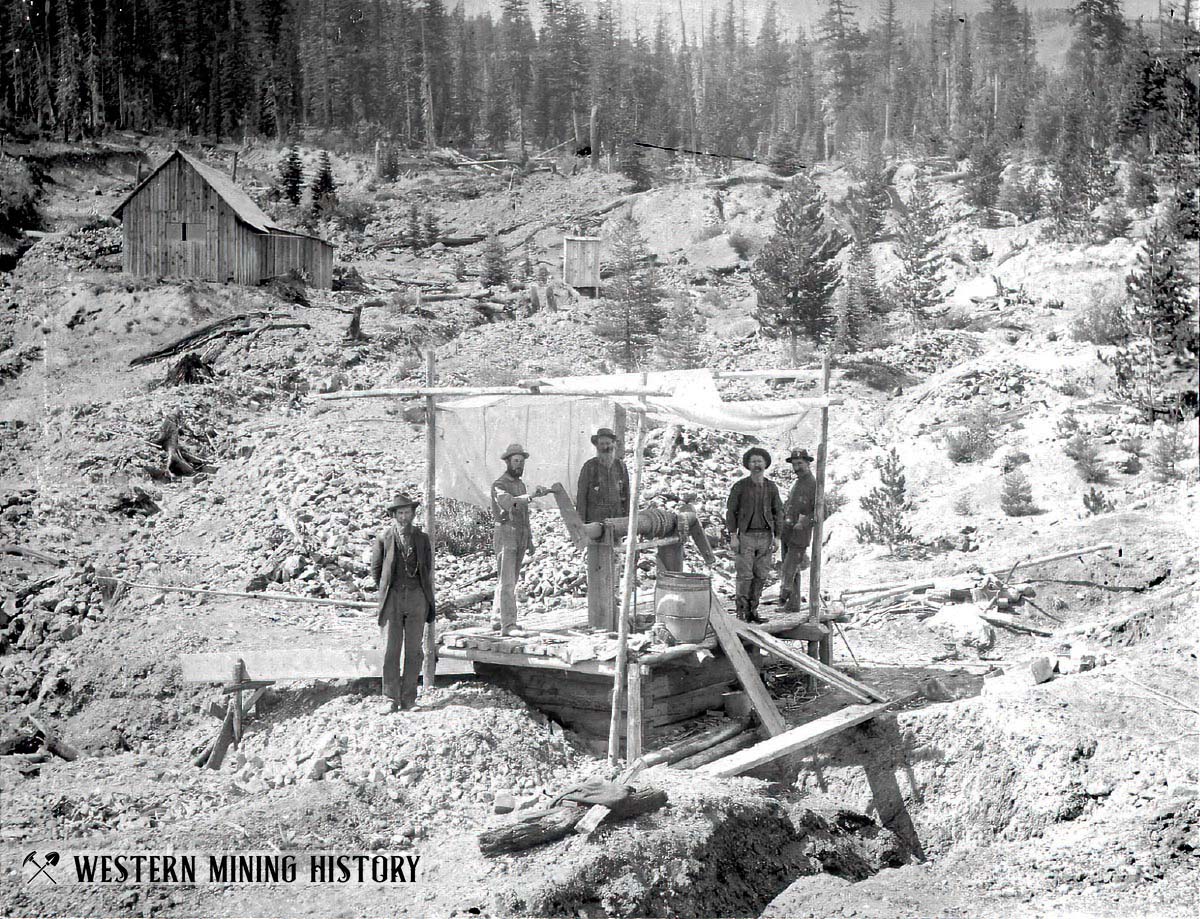 A Collection of Oregon Mining Photos
Check out this collection of some of Oregon's best historic mining scenes at A Collection of Oregon Mining Photos.
Oregon Gold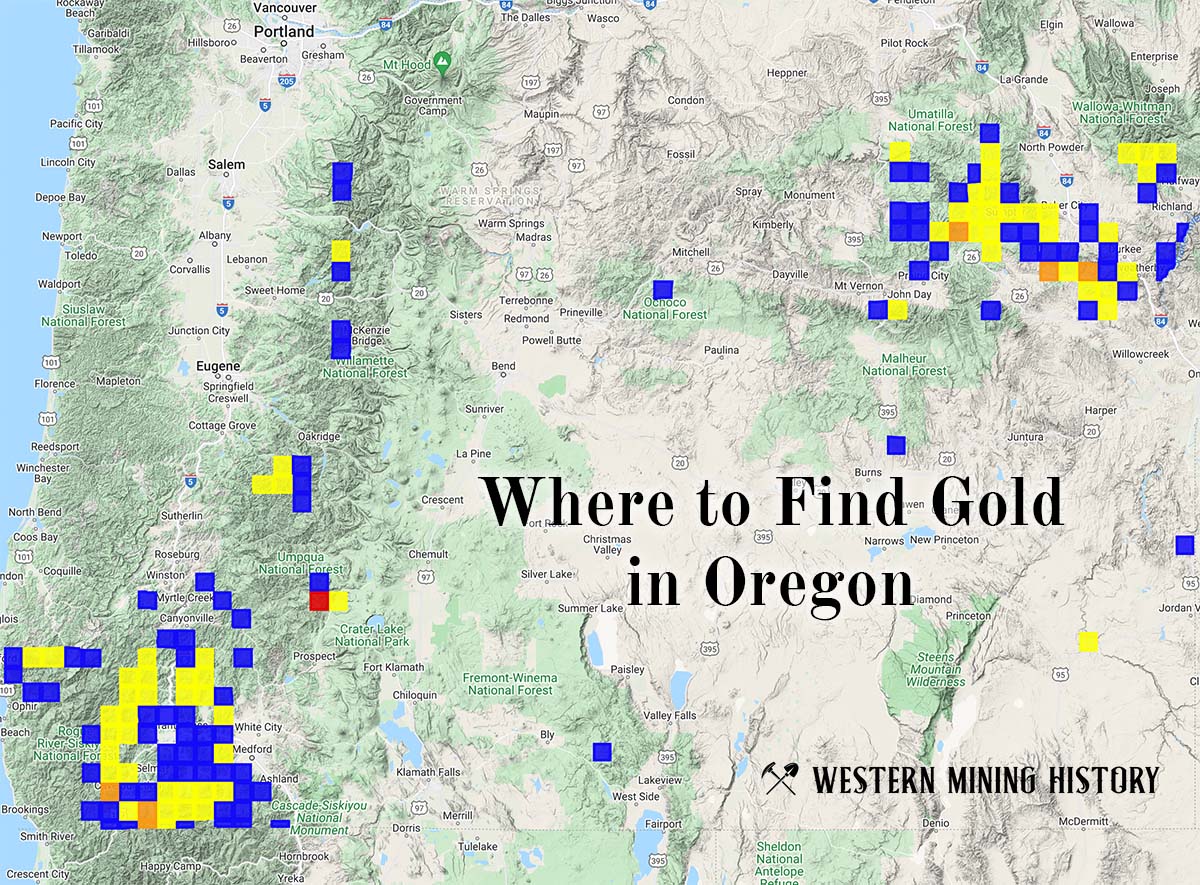 "Where to Find Gold in Oregon" looks at the density of modern placer mining claims along with historical gold mining locations and mining district descriptions to determine areas of high gold discovery potential in Oregon. Read more at Where to Find Gold in Oregon.