Distribution of Oregon Mining Towns
Oregon is a relatively small gold producer compared to other Western states (it ranks 11th in gold production, just ahead of Washington and New Mexico). Major gold districts are concentrated in southwest Oregon in the Klamath and Siskiyou Mountains and in the Northeast part of the state in the Blue Mountains and surrounding ranges.
The state's southwest goldfields were first mined in 1852, making them some of the oldest mining areas in the West. Towns like Waldo and Jacksonville were founded in the early 1850s among these early placer mines. Jacksonville is still an active town today and is filled with well-preserved buildings from the early mining days.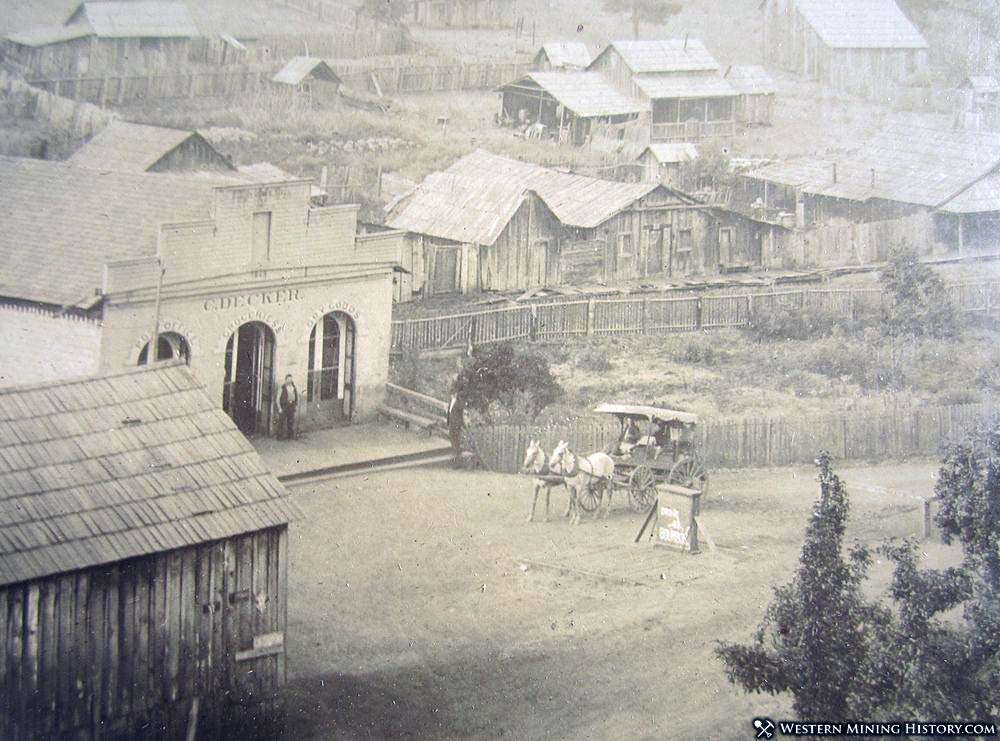 Waldo, Oregon
The mining areas in the northeast part of the state were first explored in the early 1860s. While early mining focused on placer gold, this area would become the state's primary lode mining region. Towns like Sumpter and Granite were centers of mining activity.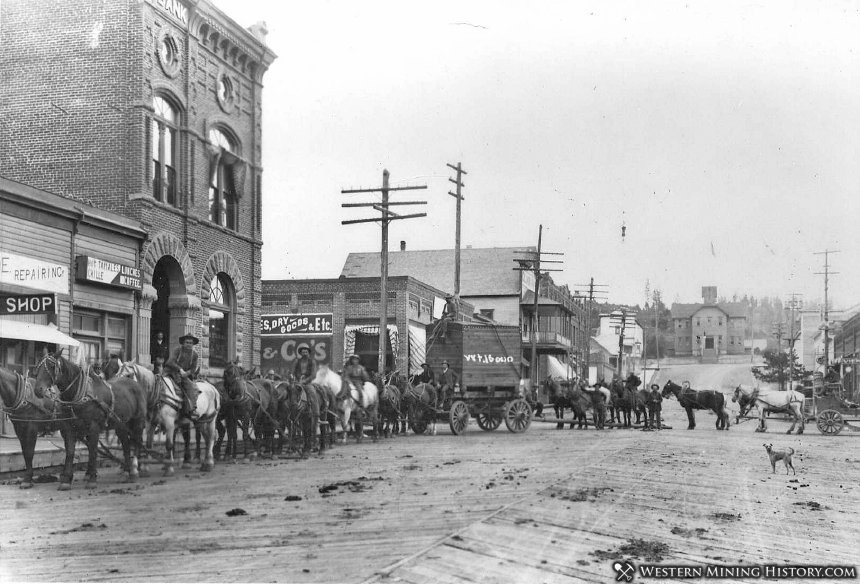 Sumpter, Oregon 1906
Baker City became the region's transportation and supply hub, and for decades was one of the Pacific Northwest's most important cities.