Buena Vista History
By Jan MacKell Collins
Buena Vista, located just about midway between Salida and Leadville, sits at an elevation of 7,960 feet. The lofty area was first occupied by Utes who found abundant resources along the Arkansas River. Spanish and Anglo explorers would arrive beginning in 1725.
It was the Colorado Gold Rush of 1859 that brought many changes to the territory that would lead to the founding of Buena Vista. The first settlements began in 1864 as farms, and the first community was called Mahonville after some local pioneers.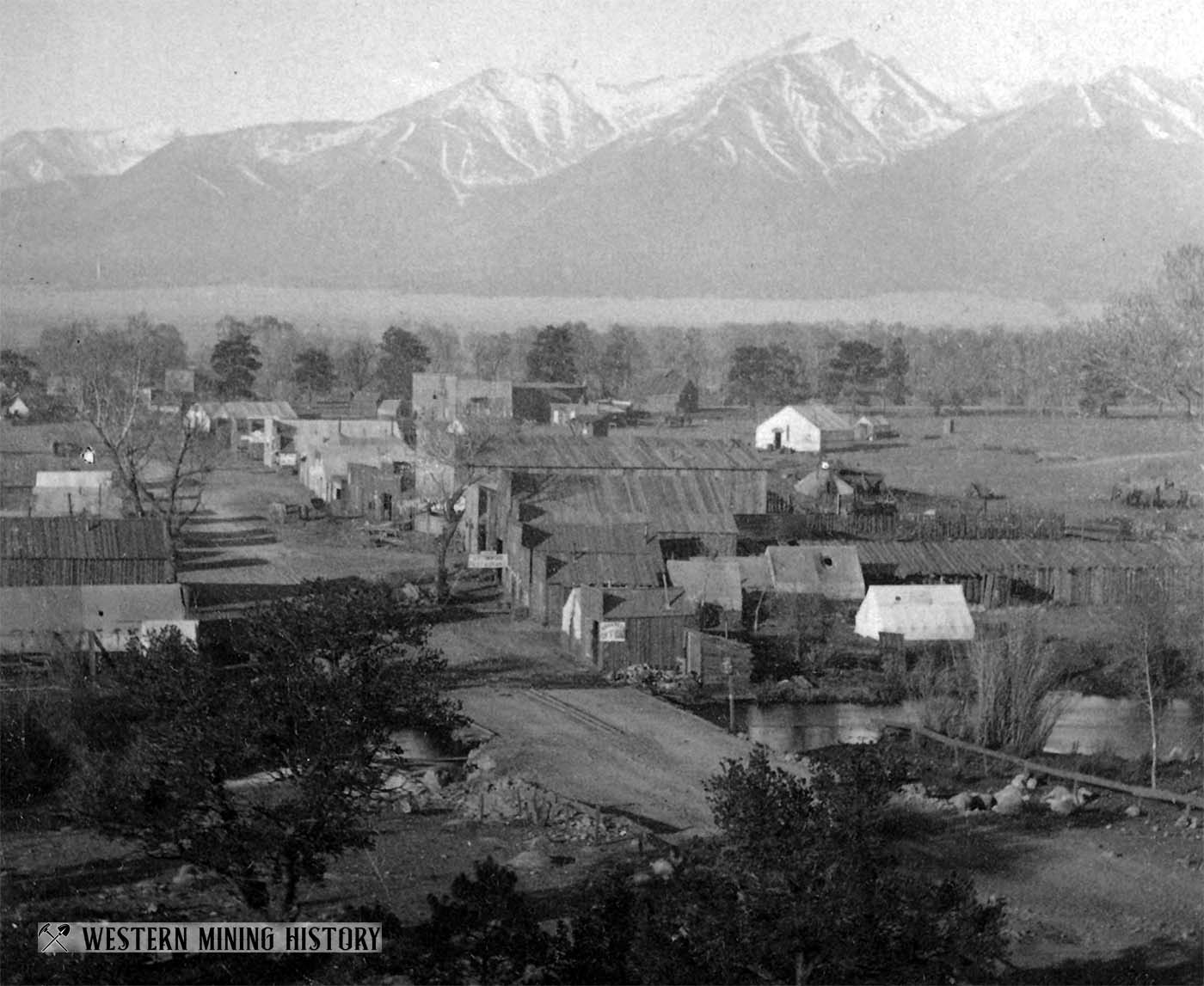 Buena Vista, Colorado ca. 1879
Starting in 1879, the great silver boom at Leadville, approximately 35 miles to the north, greatly stimulated the communities of the Arkansas River Valley. A new county was carved out of the southern portion of Lake County in February of 1879. It was named Chaffee County after mining investor and United States Senator Jerome Chaffee.
The name of Mahonville was changed to Buena Vista as plans were made to lay tracks for the Denver & Rio Grande Railroad to Leadville in 1880. That year, a second rail line, the Denver, South Park & Pacific Railroad, also came through Buena Vista on its way to the booming silver camp to the north.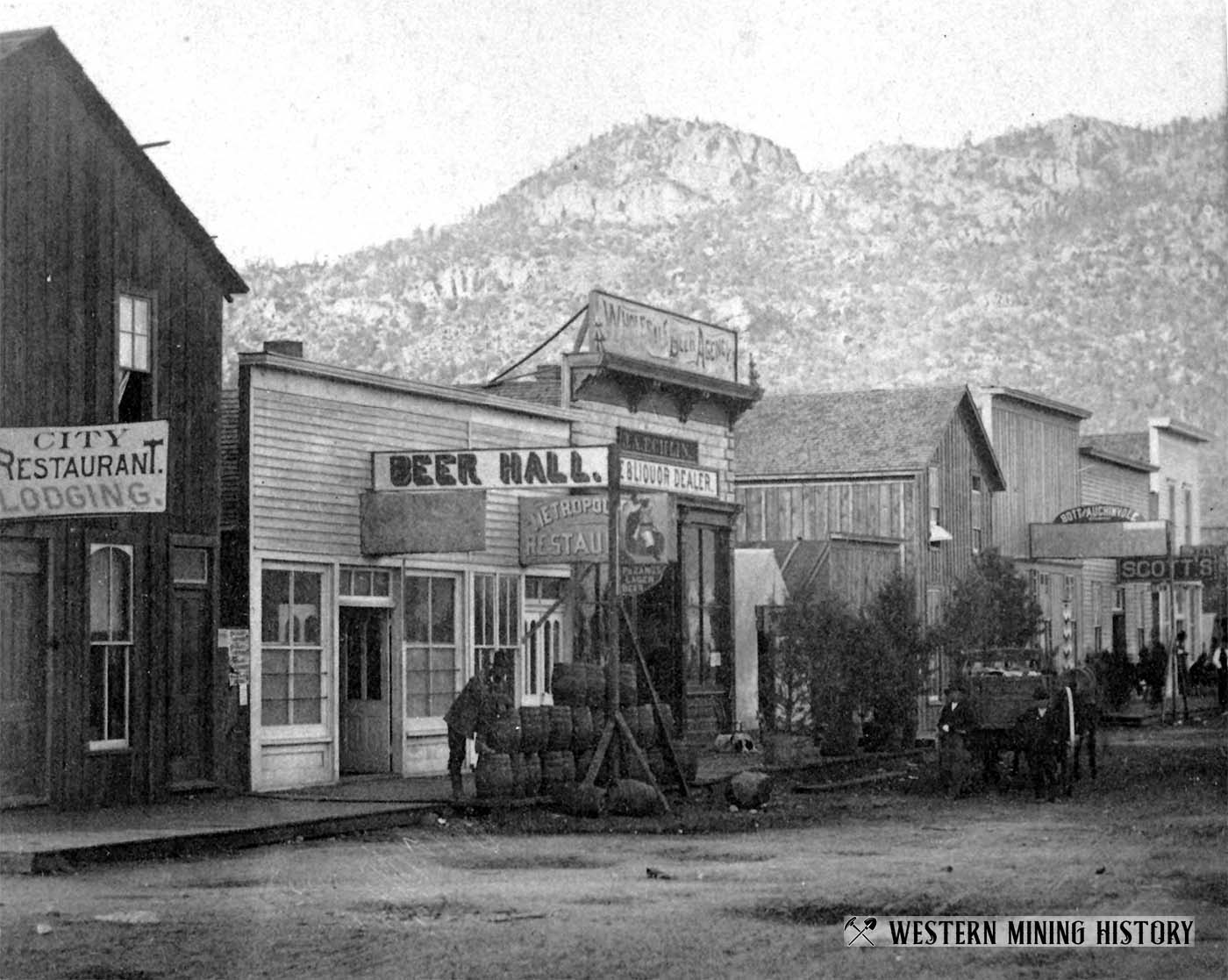 Buena Vista, Colorado ca. 1880
Early on, Buena Vista was populated by a rough element in the way of feisty miners and burly railroad workers. Equally rough were the residents of nearby Granite, some 20 miles north; when county commissioners took the county seat from the town and gave it to Buena Vista, the residents of Granite refused to give up the records in the courthouse. In the dead of night, a group of men from Buena Vista commandeered a train engine with a flatcar, took it to Granite, kicked in the door of the courthouse, and took everything, including the furniture, back to Buena Vista.
In the meantime, Sheriff Morgan had his hands full. Along with deputy sheriff Miles Mix, Morgan was busy wrangling ruffians, thieves, outlaws and drunks that permeated Buena Vista. The violence and mayhem included the killing of Officer Thomas Perkins.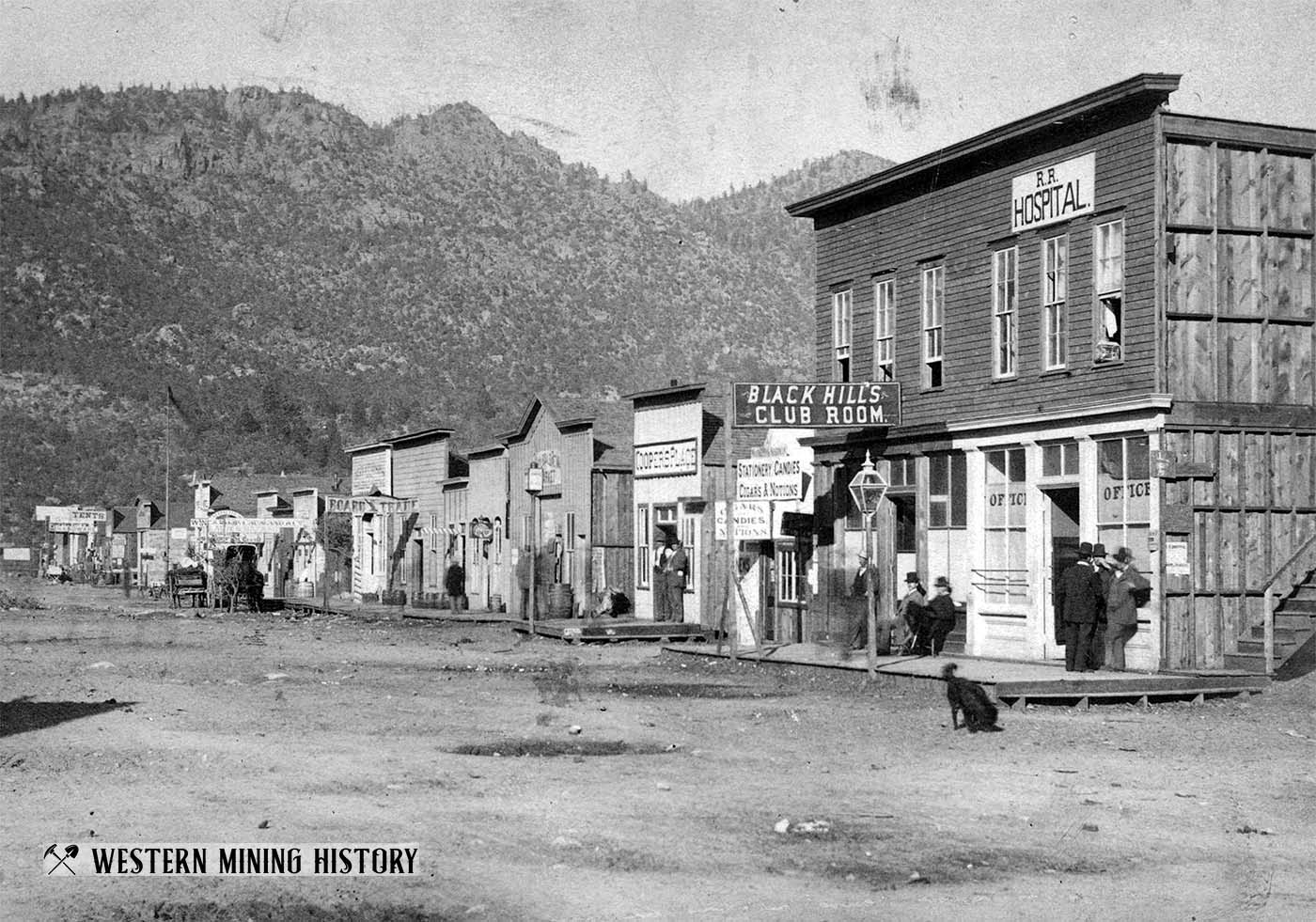 Buena Vista, Colorado ca. 1880
More lawmen were hired, but Morgan himself began suffering various illnesses. During an expedition to serve warrants on some claim jumpers nearby Jones Mountain in May of 1881, the lawman "was taken with a fit of delirium", where he wandered off "hatless and with no shoes". The citizens of Buena Vista put up a one hundred dollar reward if he could be found, but Morgan was discovered two weeks later, frozen to death, on his hands and knees and buried by snow.
Buena Vista continued to grow as an important supply and transportation hub for nearby mining districts. As of 1883, town residents had their choice of nearly four dozen businesses and services, three hotels, two lumberyards, a local newspaper and even an opera house. Local entertainment was found in the way of 13 saloons and a dance hall, as well as two bowling alleys and two undertakers. One bank, one church and one fire station were on hand for more respectable citizens. There was no school.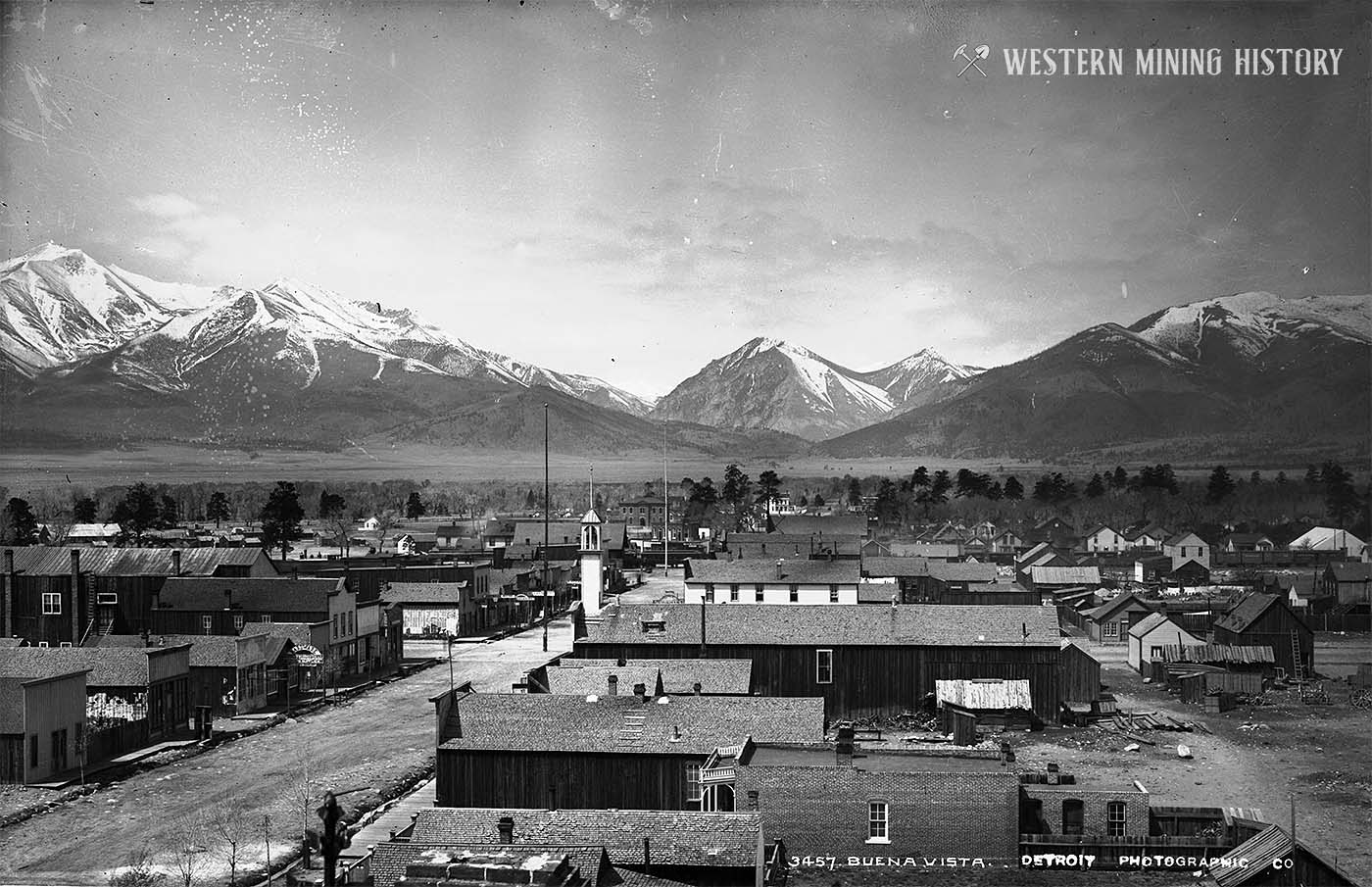 Buena Vista, Colorado ca. 1880s
Added to the bawdy entertainment in 1885 was "Cockeyed Liz," a former victim of domestic abuse who decided to open her own house of prostitution in Buena Vista. Although she was known by other names—Lizzie Marshall and Liz Spurgen—the lady's "House of Joy" was well known on Main Street for several decades. As townsfolk whispered rumors about the House of Joy and how Lizzie got her "cockeyed" injury, a third railroad, the Colorado Midland, chugged into town during 1887.
With the coming of the new railroad, modern amenities soon came to Buena Vista. The agricultural economy boomed. Electric lights were installed around 1888. Colorado's first state reformatory was built outside of town in 1891. Telephone poles were built in 1894, and schools were finally constructed for the many families who had moved to town. Things looked swell, even as the garden city of Salida some 25 miles south of town outgrew Buena Vista in population. The county seat was moved there in 1928.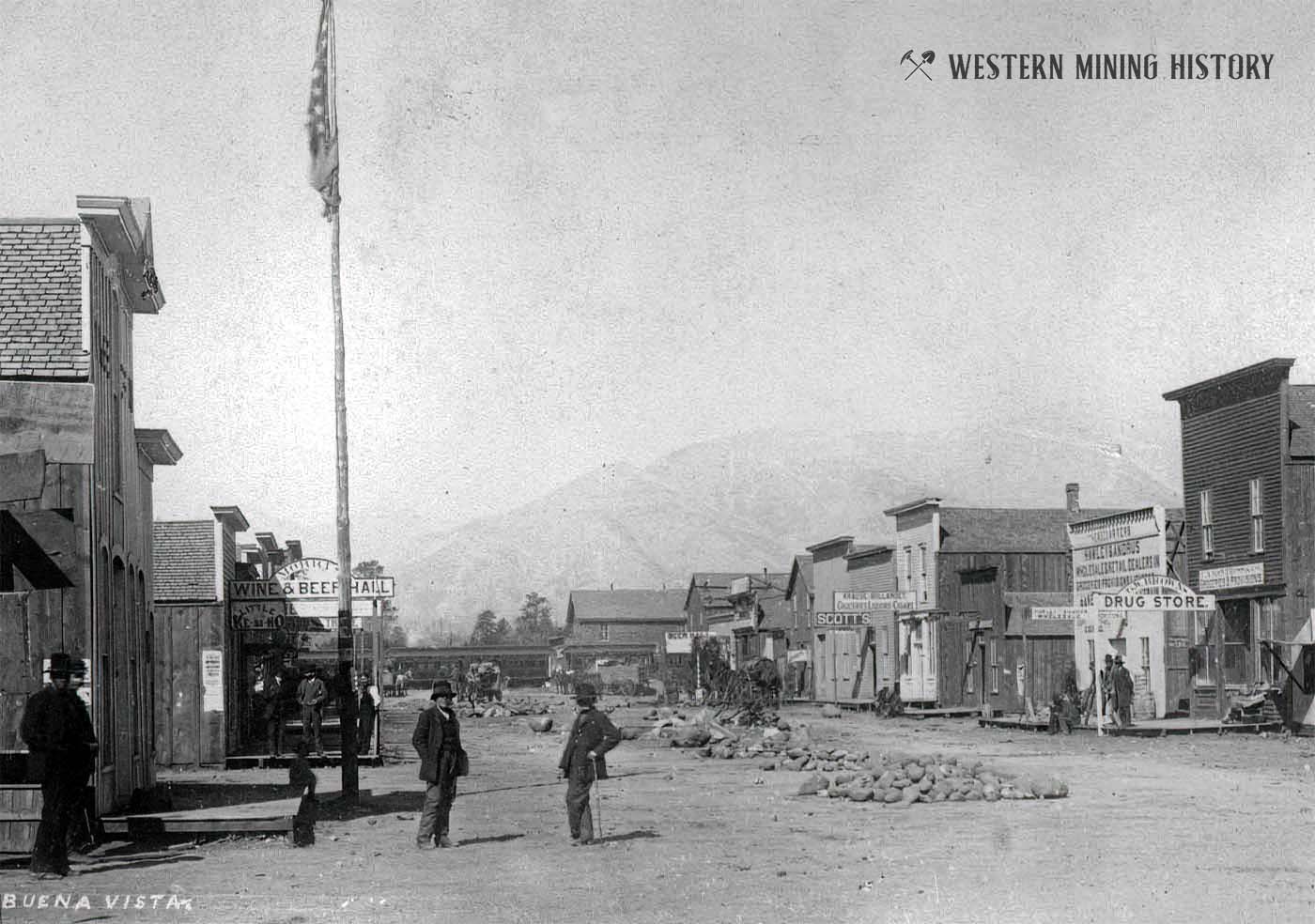 Buena Vista, Colorado ca. 1880s
As Buena Vista settled into the 20th century, memories of old Buena Vista slowly faded away. Gone were the days of thieving and shoot-outs, and when Cockeyed Liz died in 1929, not one church would perform services for her. At least she was allowed burial in Buena Vista's Mt. Olivet Cemetery. When her husband, Foozy, died in 1934, he was buried beside her.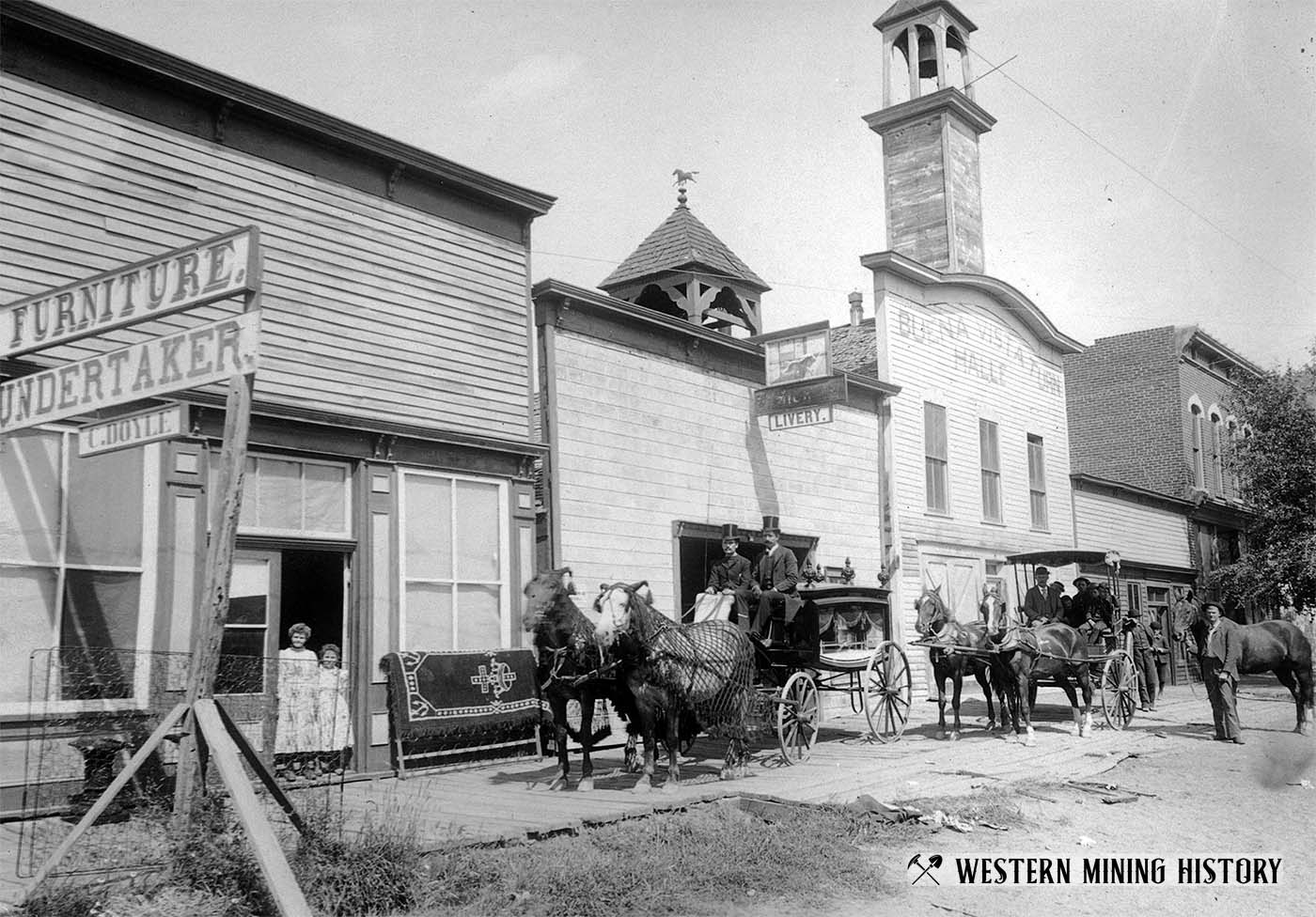 Funeral at Buena Vista, Colorado ca. 1880s
Still, Buena Vista's intriguing history escaped much recognition until 1974, when the former Chaffee County Courthouse building was slated for demolition. Buena Vista Heritage was formed to save the building and occupies it today.
Today, Buena Vista offers much in the way of history, biking, hiking, fishing and white water rafting down the Arkansas River, plus numerous other activities. Shops and restaurants are complimented by modern-day saloons, most of them houses in historic buildings.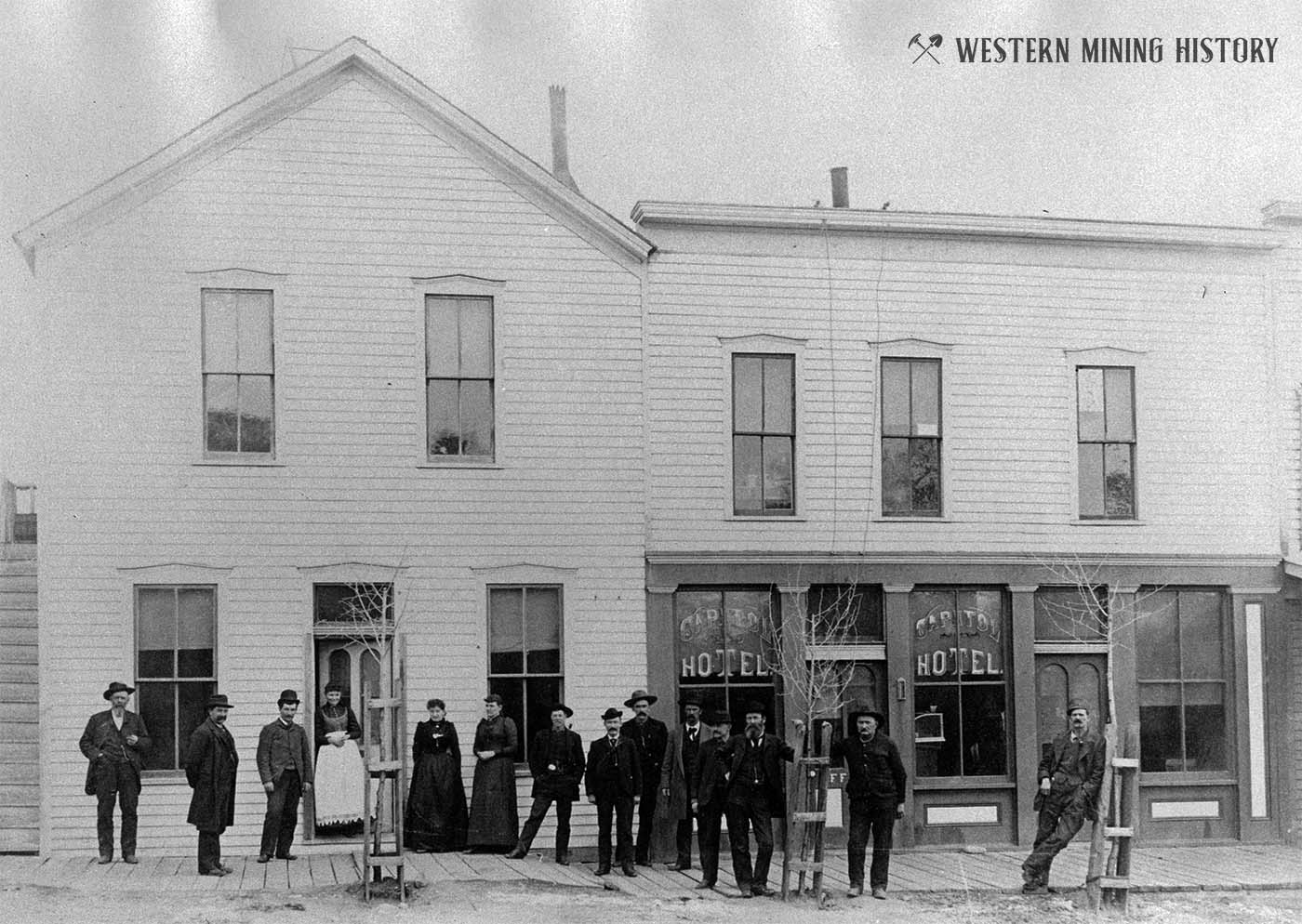 Capitol Hotel - Buena Vista, Colorado ca. 1890
Another survivor? Cockeyed Liz's home, which remains standing on East Main Street, less than half a block from the Chaffee County Courthouse building and sold for over $900,000 in 2021.
A Tour of Colorado Mining Towns
Explore over 100 Colorado mining towns: A tour of Colorado Mining Towns.
Colorado Mining Photos
More of Colorado's best historic mining photos: Incredible Photos of Colorado Mining Scenes.