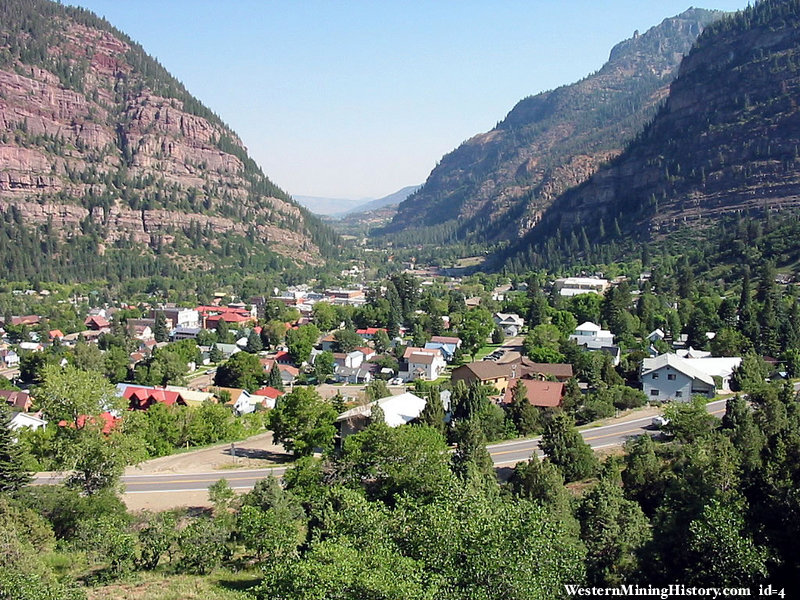 Ouray Details
Date Settled: 1876
Current Population: 700
Peak Population: na
Primary Mineral: Silver
Ouray History
Originally established by miners chasing silver and gold in the surrounding mountains, the town at one time, boasted more horses and mules than people. Prospectors arrived in the area in 1875 searching for silver and gold. At the height of the mining, Ouray had more than active 30 mines. The town was incorporated in 2 October 1876, Ouray was named after Chief Ouray of the Utes, a Native American tribe. By 1877 Ouray had grown to over 1,000 in population and was named county seat of the newly formed Ouray County on 8 March 1877.
The Denver & Rio Grande Railway arrived in Ouray on 21 December 1887, it would stay until the automobile and trucks caused a decline in traffic, the last regularly scheduled passenger train was 14 September 1930. The line between Ouray and Ridgway was abandoned on 21 March 1953.
The entire town is registered as a National Historic District with most of the building dating back to the late 1800's. The Beaumont Hotel, Ouray City Hall, Ouray County Courthouse, St. Elmo Hotel, St. Joseph's Miners' Hospital (currently housing the Ouray County Historical Society and Museum), Western Hotel, and Wright's Opera House are all on the National Register of Historic Places.
In the fall of 1968 the film True Grit was filmed in Ouray County, including some scenes in the town of Ouray, most notably the Ouray County Court House.
Text courtesy of Wikipedia
Premium members have access to Google dynamic maps. Click here to read about recent changes to the maps