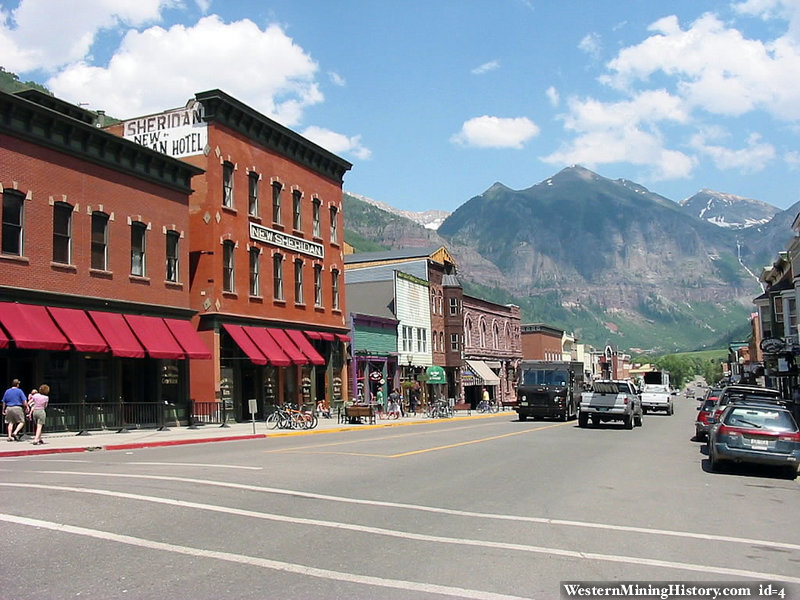 Telluride Details
Date Settled: 1878
Current Population: 2,221
Peak Population: na
Primary Mineral: Gold
Map: View on Google Maps
Telluride History
The Ute Indians who summered here for centuries, hunting for elk, deer and mountain sheep, referred to this region as the "Valley of the Hanging Waterfalls". They considered this area sacred, with the land and its natural wonders the real treasure.
Spanish explorers visited the area but they never stayed. Fur trappers found treasure here in beaver pelts. The rage for beaver top hats brought the beaver to near extinction. When too much hunting and work was required for too few beaver pelts, the trappers moved on.
To the prospectors and miners who arrived in the 1870s, however, the treasure was gold. The town began as a rugged mining settlement and soon had a hotel, opera house, brothels, gambling tables, saloons and banks. The mines shut down in the 1950s and, 20 years later, Telluride was practically deserted.
In 1972 the ski area was created and Telluride's natural resource of white gold, snow, revitalized the town.