The stagecoach has become an iconic symbol of the American West. In remote parts of the western frontier, the stagecoach was the only form of public transportation for years or decades before being replaced with trains or later roads and automobiles.
Stagecoaches were more than just transportation. The stages were an important source of camaraderie in the sparsely populated frontier as travelers would spend hours or days on the adventurous ride to some remote corner of the world.
The stage stations became the hub of many communities, providing a central gathering place and a much needed source of excitement.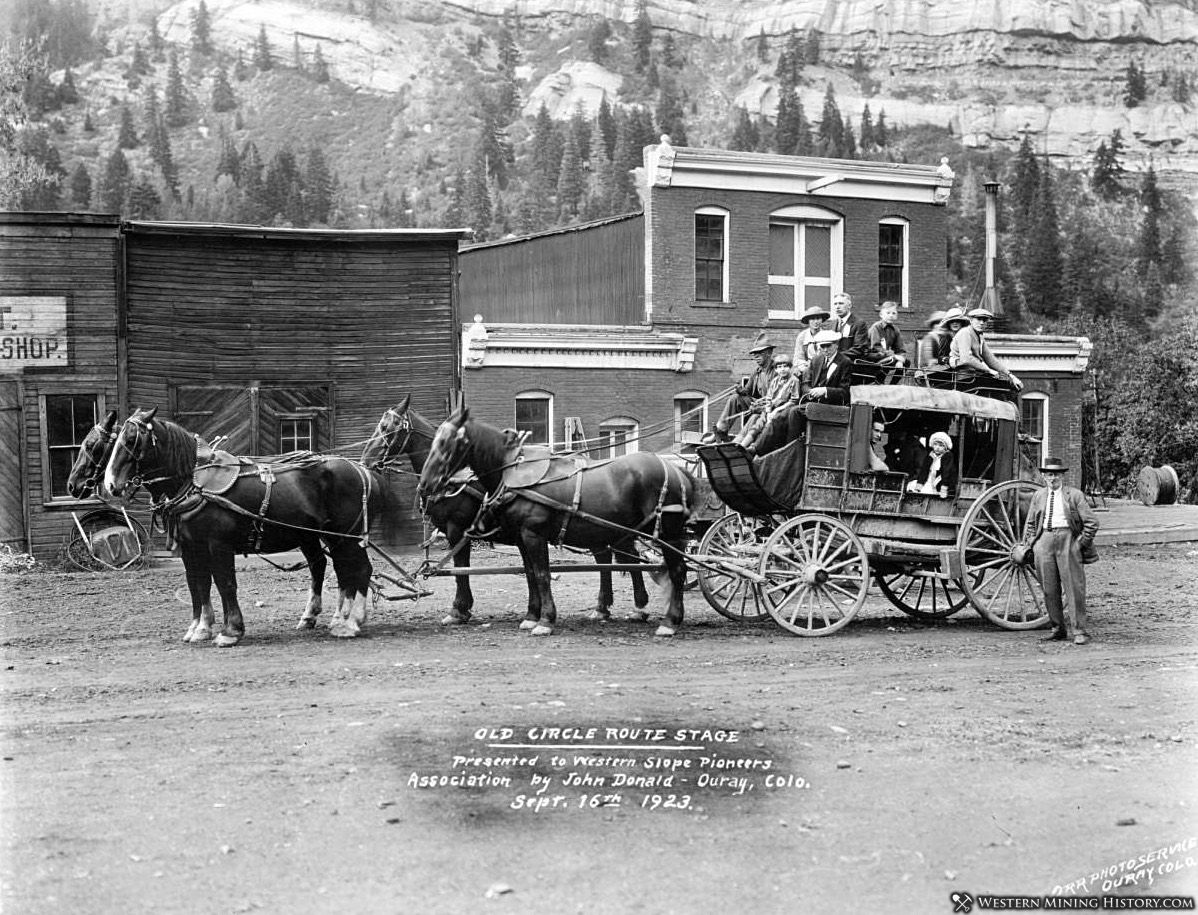 Travel by Stagecoach in Colorado was especially daring and exciting as the narrow roads were often carved into the sides of mountains with high passes, hastily built bridges over deep ravines, and precipitous drops always just a few feet away.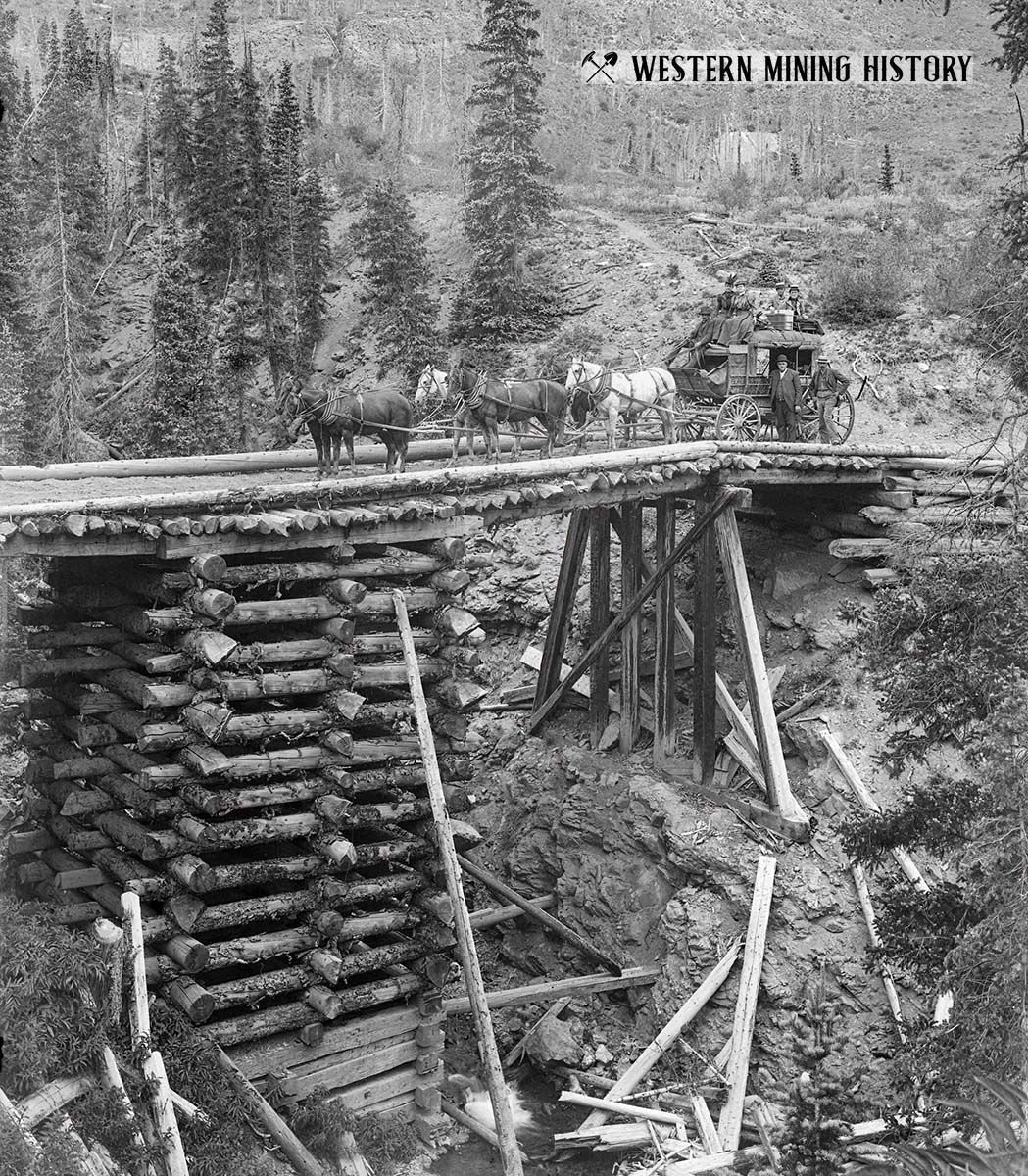 After communities in Colorado had been established for some time, the well-off residents would often turn to the stagecoach for an adventurous day trip. Boulder Canyon between Boulder and Nederland was a popular route for a daytime excursion into the mountains.
While casual adventurers were able to enjoy short excursions purely as recreation, the realities of traveling by stagecoach were often very different. Many stage routes operated 24 hours a day, and weary travelers often spent days enduring the harsh conditions of the primitive stage routes.
In the book Ben Holladay the Stagecoach King, the discomfort of lengthy stagecoach  travel was described: "They were banged, beaten, and jolted, their heads were swollen and their faces bruised. Heads ached, nostrils were choked with sand, limbs were stiffened and bent with cramps."
"Sometimes the disheartened travelers would leave the stage to rinse their mouths and dip their heads in some little creek, the water of which they did not dare to drink. Then, walking several miles ahead of the stage, they felt like new men again and forgot the discomforts of their ride in the brisk morning air while they looked on the beautiful prairie senery."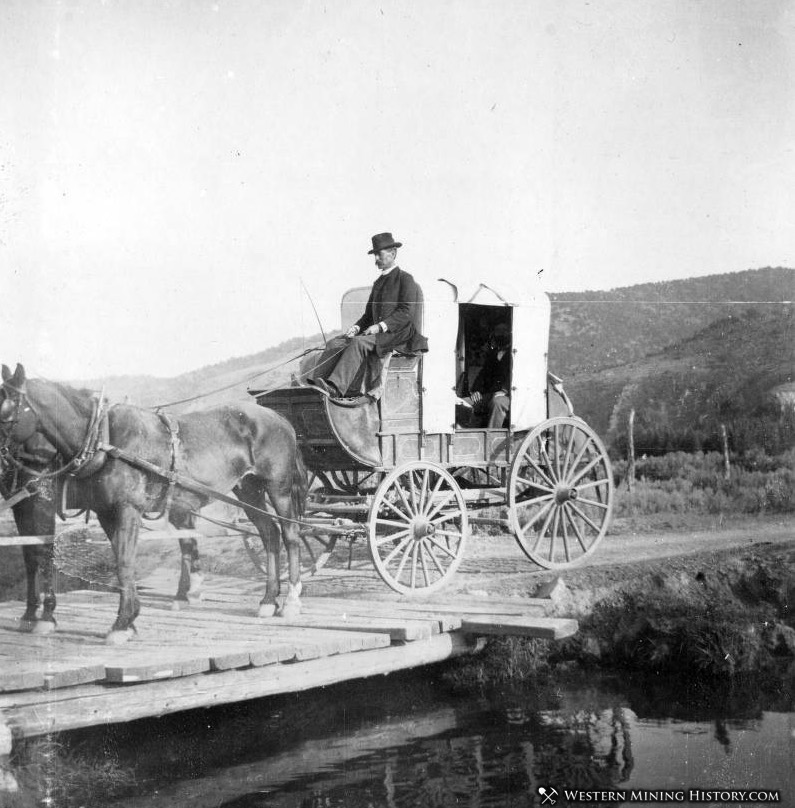 The great rush to Cripple Creek in the early 1890s brought thousands of prospectors, miners, and businessmen to the new district. The stagecoach was the primary mode of transportation for most travelers and arrivals and departures were often scenes of great excitement and activity.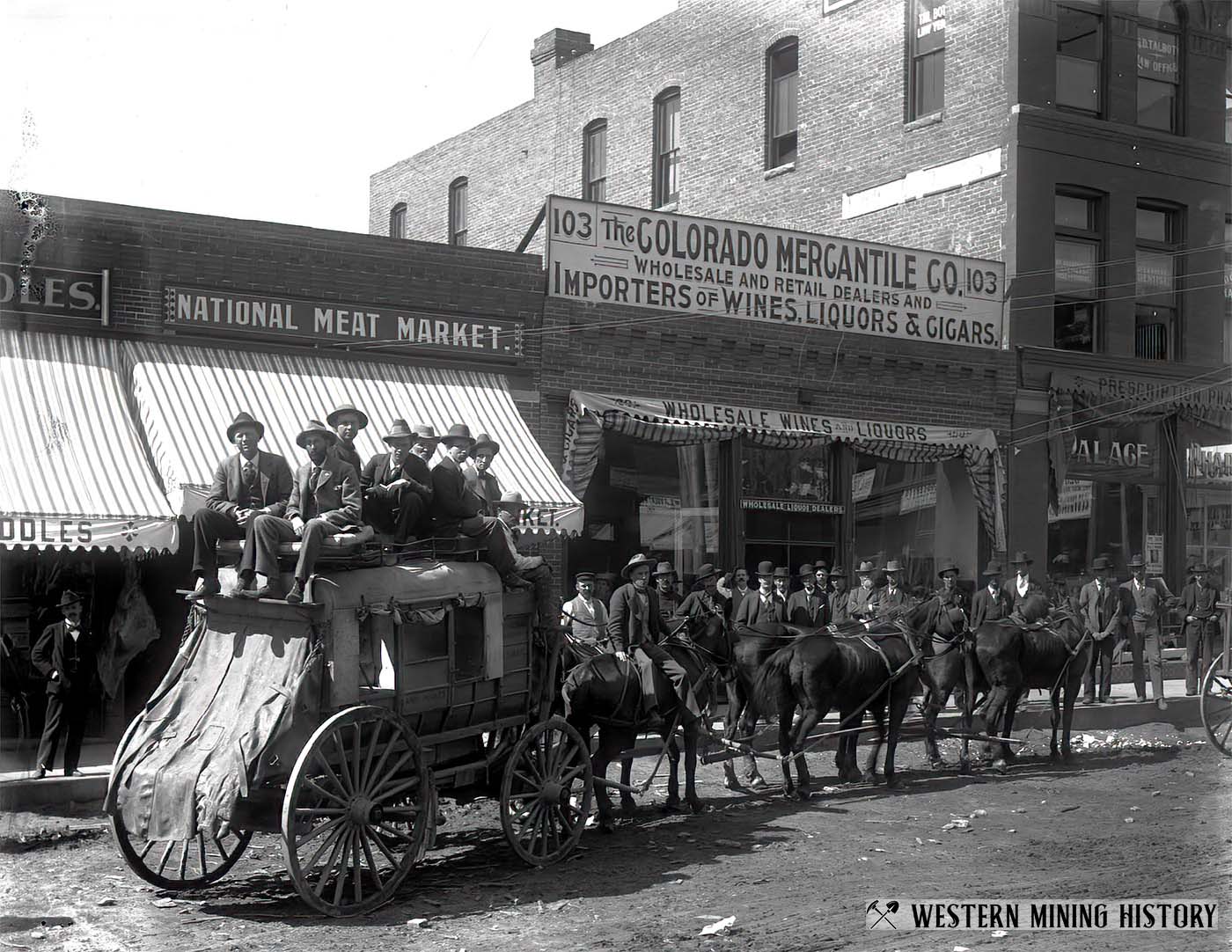 With the stagecoach being the vital link between many remote Colorado mining camps, one can imagine the variety of mountain scenes, interesting communities, and colorful characters that travelers would would have been witness to.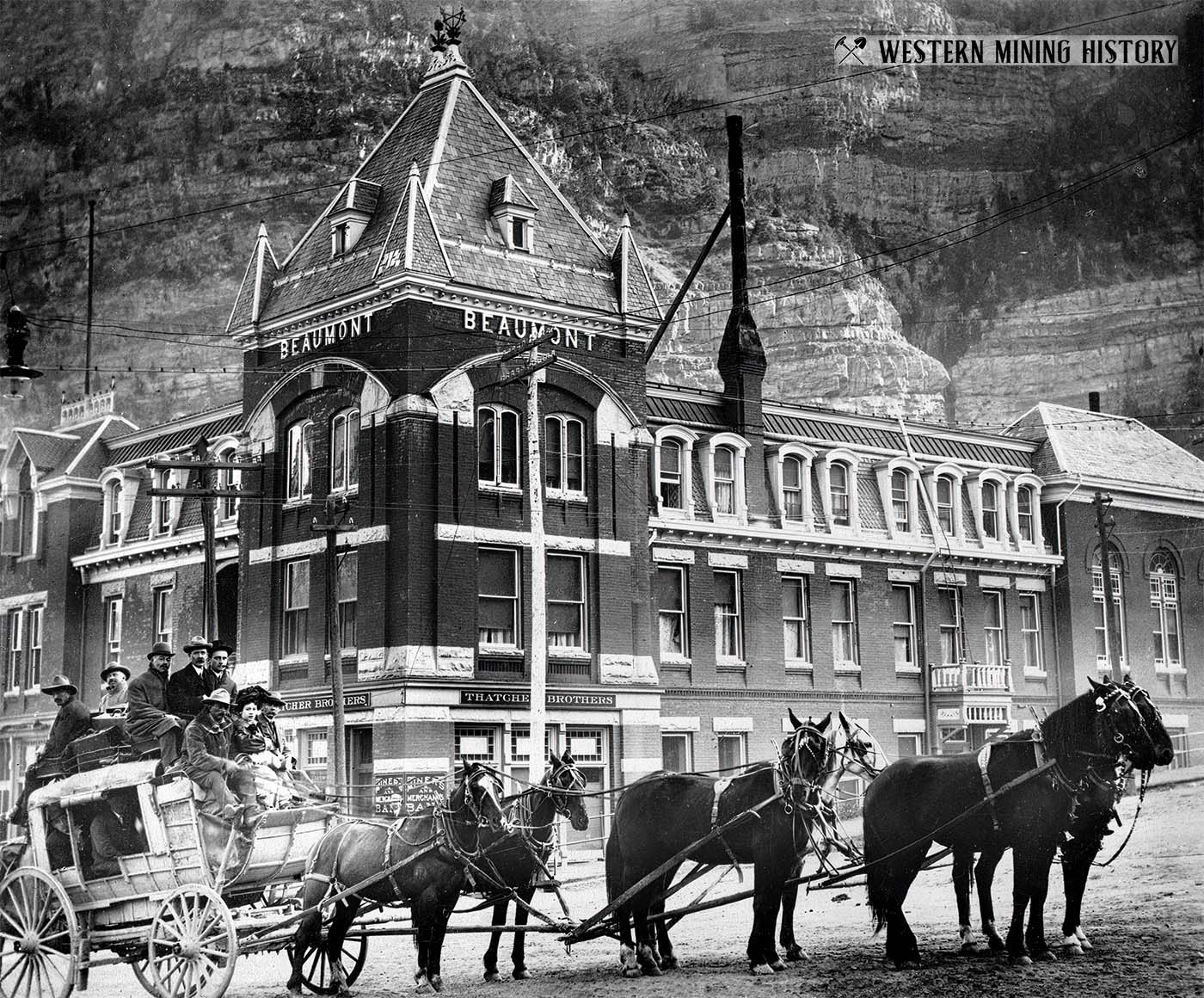 Despite the discomfort of the stagecoach compared to the luxury automobiles of the modern world, I would bet that most folks would be thrilled at the opportunity to go back in time and take a ride on these incredible frontier stage routes.